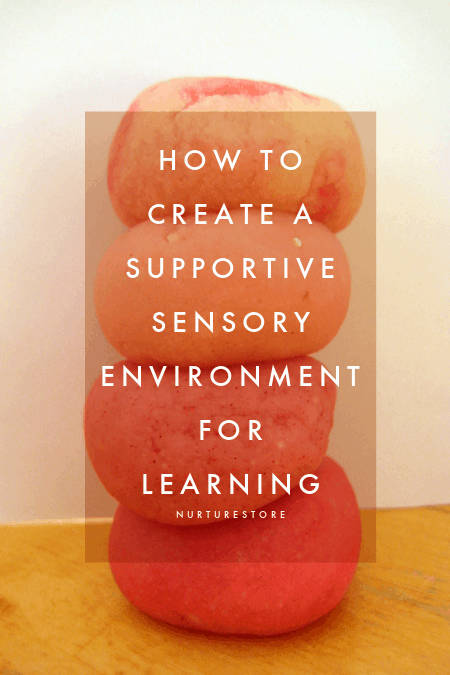 Welcome to the Play Academy podcast. Each episode will invite you to consider a topic essential to a great homeschool: to boost your skills and confidence, reflect on your family, and help you give your children exactly the kind of childhood and education you want them to have.

In this episode
:: learn how we have more than five senses
:: learn why the sensory environment is so important for learning well
:: learn how to assess your child's unique sensory needs
:: learn how to audit your learning space and introduce improvements to better support your child
:: join in our Monthly Masterclass Challenge, improving your homeschool, together with other families in our supportive community group
:: plus: Abraham Maslow, Reggio Emilia's third teacher, and the kaizen approach to homeschool

Take part in our Monthly Masterclass Challenge
Each month, NurtureStore's creator, Cathy James, hosts a masterclass challenge for the Play Academy community. These challenges are relaxed, friendly and informative – no tests or grades!
We cover a different topic each month, selecting subjects to develop our skills, stretch our thinking, and inspire our homeschooling.
Each masterclass gives you something new to think about and supports you to improve your homeschooling, one step at a time. The challenges are practical, positive, and each one helps you put in place simple changes to make a huge impact on your children's and your family's wellbeing and learning.
You are invited! Join our Masterclass Challenges in the Play Academy community here.

Listen to this episode in the Play Academy
This episode is now available for all Play Academy members. Click here to listen to the podcast and get access to all the bonus resources and printables that accompany the episode.
You'll also find details of how to take part in this month's Masterclass Challenge and join in with our community group.
If you're not yet a member of the Play Academy, you can find more details and join here. You'll also get access to all our Five-Day Units, which make your homeschool so much easier.