These paper lanterns combine an oil and water technique that my children love. They look so pretty hung across a room and are a great kids craft for Ramadan.
Paper lantern Ramadan craft
> > QUICK RESOURCE > > Download our ready-made Ramadan Unit
To make these paper lanterns you will need:
:: a rectangle of card or thick paper (we used an A4 size), plus a little extra for a handle
:: oil pastels or wax crayons
:: watercolour paint
:: scissors
:: sticky tape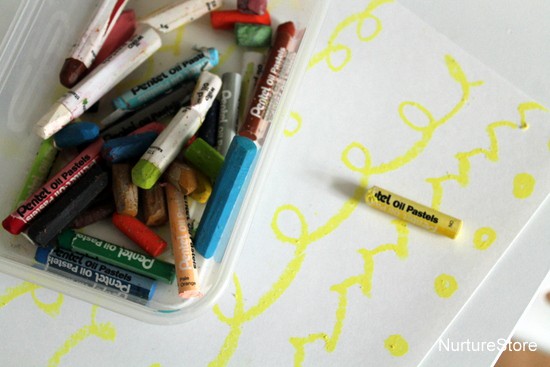 Start by drawing a design on your rectangle of card or paper, using your oil pastels or wax crayons.
You can make repeating patterns, a traditional Islamic geometric design, crescent moon and stars, or anything your children like.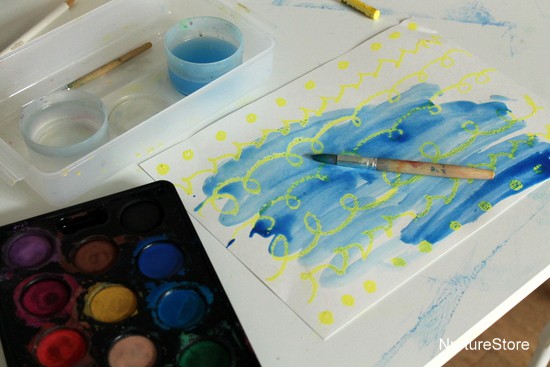 Next, using some watercolour paints, cover right over the surface of your oil pastel design.
Watch how the oil pastels resist the watercolour and see how your design pops through the paint. My children love this bit!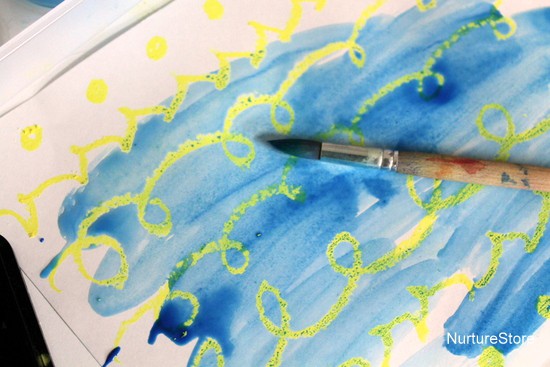 Once your paint is dry, fold your paper in half, long side to long side.
Then use scissors to make cuts all along the folded length. Don't cut right the way across, or your lantern will fall apart – just cut half to two-thirds of the way to the other side.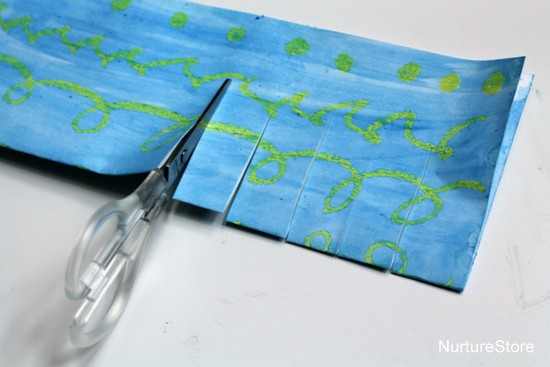 Finally, open up your card and roll it so the two longer sides meet to form your lantern shape.
Fasten your lantern in place using some sticky tape.
The cuts you made will open out to give you a great lantern design.
Use an extra piece of card / paper to make a handle for your lantern and attach it with sticky tape.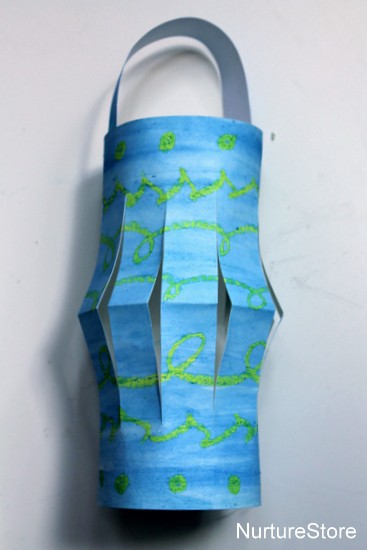 You can use a flameless LED candle inside to light your lantern, or string them up across your room like bunting.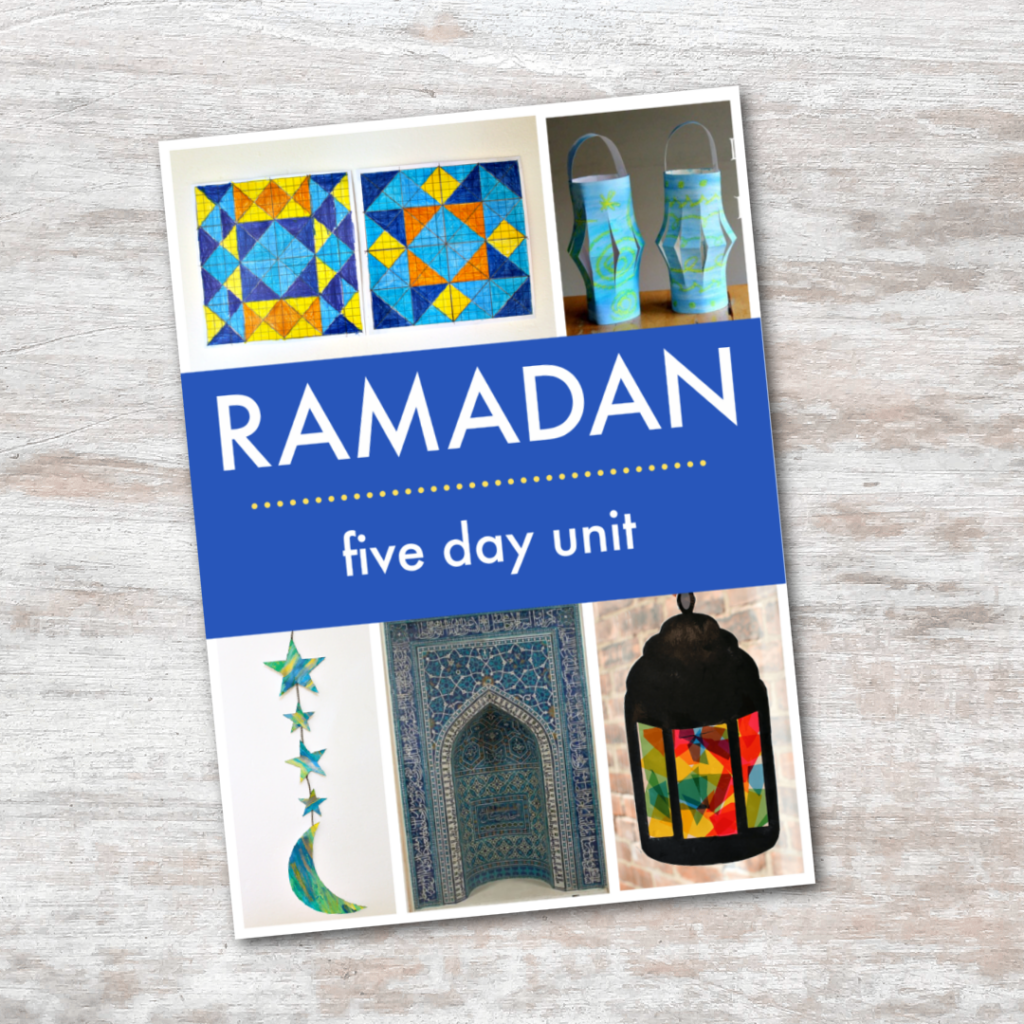 What's in this Ramadan Thematic Unit?
Download the Play Academy's ready-made Ramadan thematic unit and you'll be ready to lead a fun and creative set of lesson plans to teach your children about Ramadan. Our Ramadan Unit is part of the Play Academy's Festivals curriculum pathway and in it your children can:
:: learn about Ramadan: what it is and how it is observed
:: make Arabic-inspired paper lanterns
:: play card games using Ramadan-themed playing cards
:: create geometric Islamic art
:: make a crescent moon and stars craft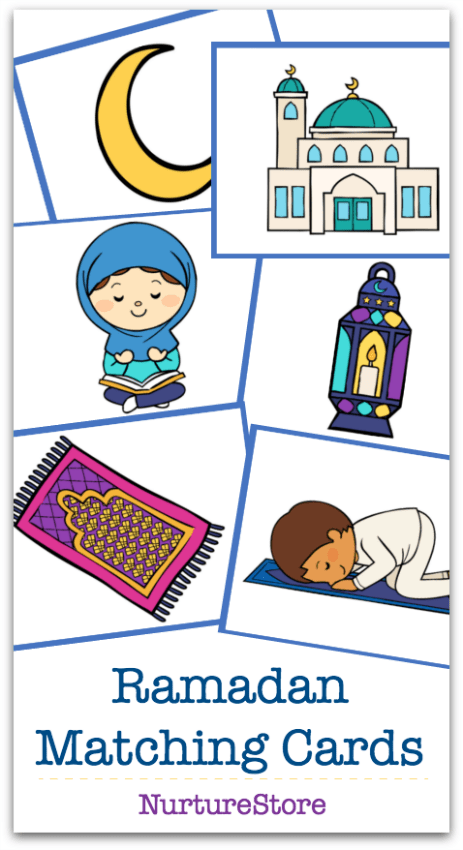 Bonus Ramadan thematic unit printables
The Play Academy's thematic units come with practical printables that make the lessons more engaging for your children and easier for you to teach.
No need to go searching for printables to accompany your lessons, they're all included when you download your chosen unit.
In this Ramadan unit you'll receive these bonus printables:
:: Islamic art grid for the math and art project
:: Lantern template
:: Mobile template
:: Ramadan cards for vocabulary building
:: Ramadan placemat for an iftar meal
How to download this Ramadan thematic unit
You can download this unit along with over 50 more from NurtureStore's Play Academy.
If you are already of the Play Academy, you can download this unit straight away from our Library here.
If you are not yet a member, find out more and choose your first unit here. Your teaching is about to get a whole lot easier!