These paper lanterns combine an oil and water technique that my children love. They look so pretty hung across a room and are a great kids craft for Ramadan.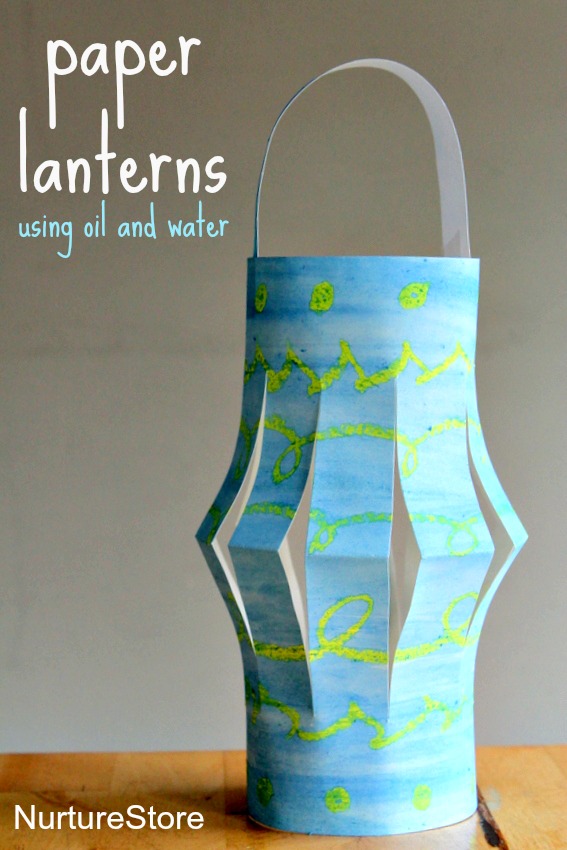 Paper lantern Ramadan craft
To make these paper lanterns you will need:
:: a rectangle of card or thick paper (we used an A4 size), plus a little extra for a handle
:: oil pastels or wax crayons
:: watercolour paint
:: scissors
:: sticky tape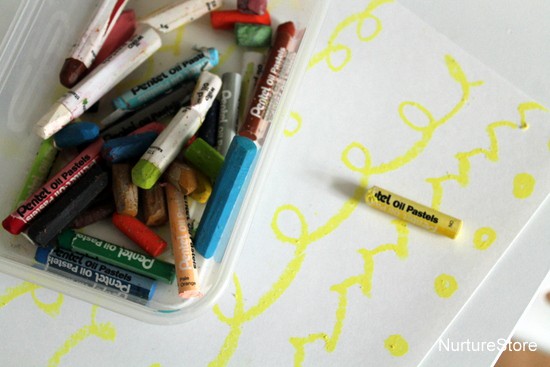 Start by drawing a design on your rectangle of card or paper, using your oil pastels or wax crayons. You can make repeating patterns, a traditional Islamic geometric design, crescent moon and stars, or anything your children like.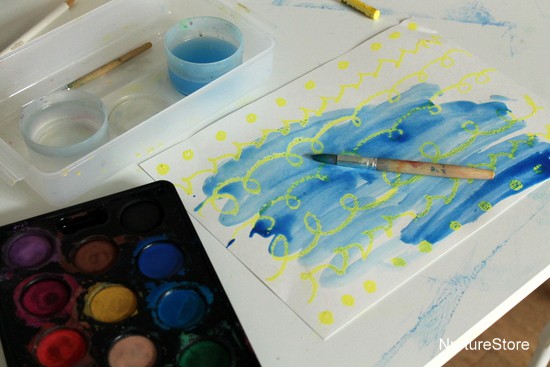 Next, using some watercolour paints, cover right over the surface of your oil pastel design. Watch how the oil pastels resist the watercolour and see how your design pops through the paint. My children love this bit!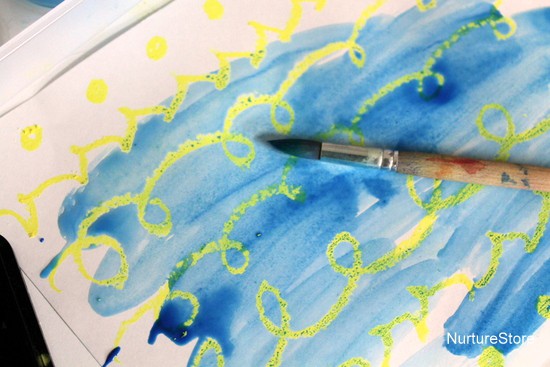 Once your paint is dry, fold your paper in half, long side to long side. Then use some scissors to make cuts all along the folded length. Don't cut right the way across, or your lantern will fall apart – just cut half to two-thirds of the way to the other side.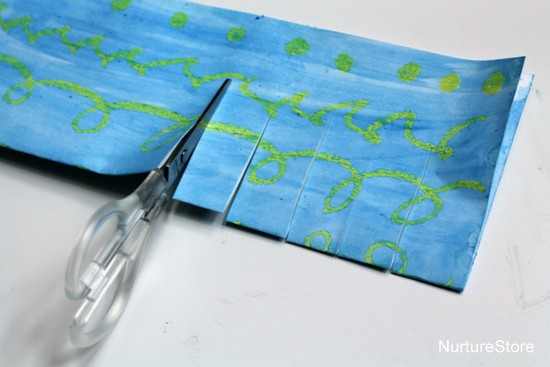 Finally, open up your card and roll it so the two longer sides meet to form your lantern shape.
Fasten your lantern in place using some sticky tape.
The cuts you made will open out to give you a great lantern design.
Use an extra piece of card / paper to make a handle for your lantern and attach it with some sticky tape.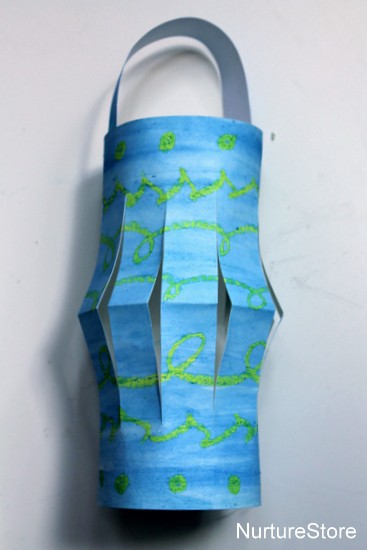 You can use a flameless LED candle inside to light your lantern, or string them up across your room like bunting.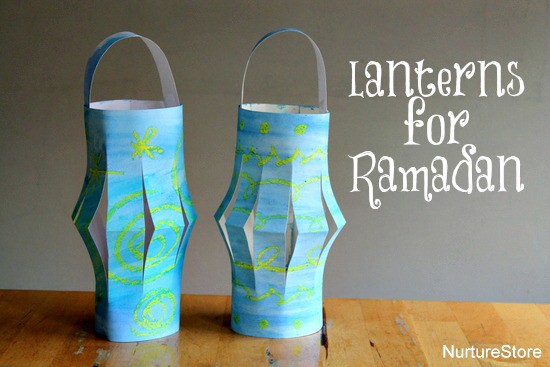 More Ramadan crafts for kids
See my full Learning About Ramadan resource here.