Make this fantastic outer space small world for space-themed imaginary play.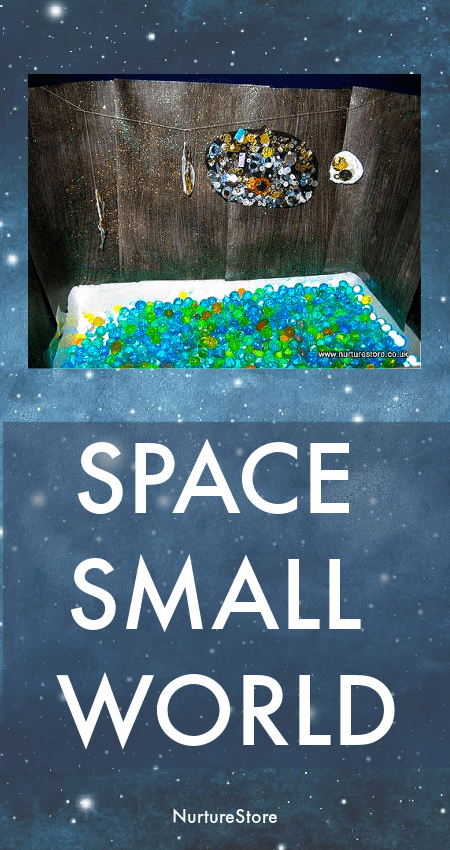 Space themed imaginary play activities
Let's combine what we have learned in our Space Unit with imagination and storytelling to create an outer space small world.
A small world is a mini playland which children can create themselves, using characters, props and sensory play materials.
Through small world play your children can:
:: develop language, practise new vocabulary, and make conversations between characters
:: explore with their senses and invent things with loose parts
:: recap knowledge they have gained this week about space, and use their imaginations to tell made-up stories about space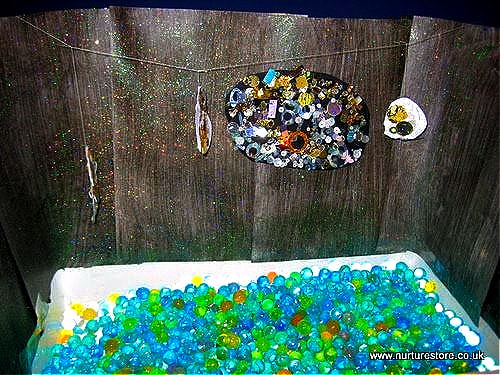 Your small world can be as simple or elaborate as you like.
It can use toys, puppets, loose parts and bits and bobs from around the house.
It can be useful to define the area of the small world by creating it on a table, cloth, large piece of paper or designated area of the floor. This gives the small world its own zone, so it doesn't get damaged and can stay out for several days of in-depth play.
There are no strict rules about how to build your small world but often it starts with a container/area, sensory materials, and a few props such as dolls or puppets.
You can use sand, folded fabric, shredded paper or waterbeads to create the surface of a distant planet.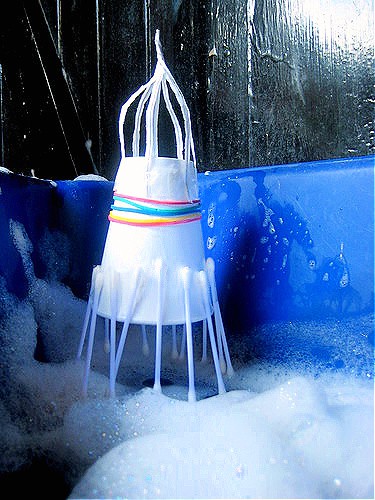 Add in the junk model rocket you made on Day Four of our Space Unit. You might use the planet painting you made as your backdrop.
Set out a pile of 'junk' along with scissors, pens and sticky tape and invite your children to make something to go in their small world: aliens, space vehicles, a home?
What story can they tell with their outer space small world?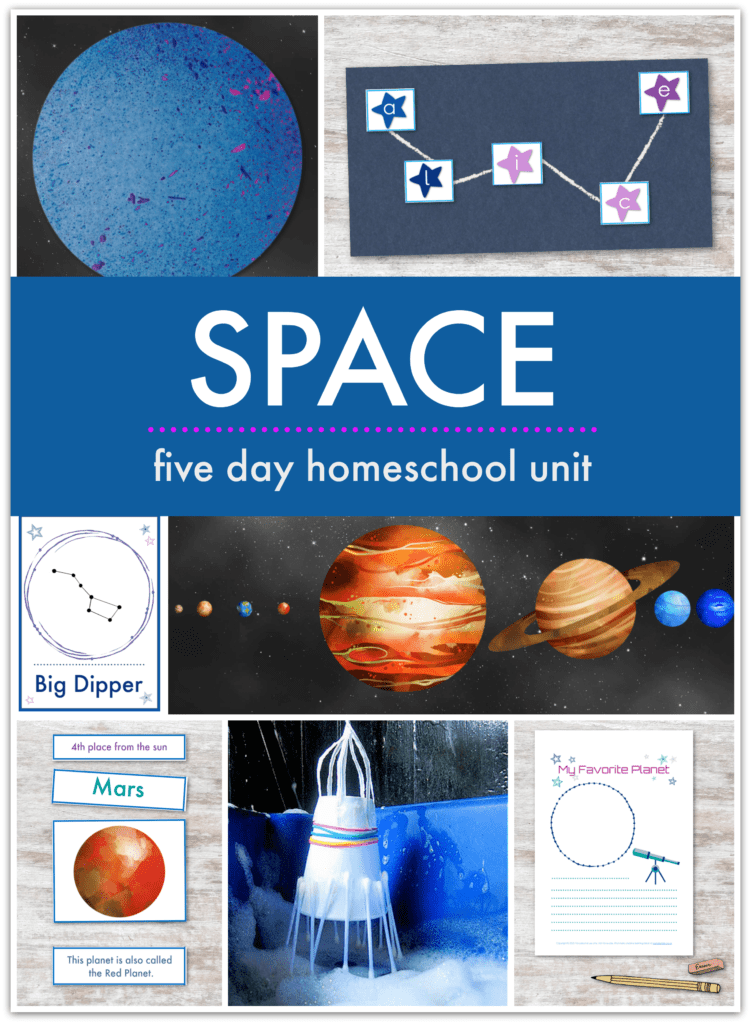 Space Unit lesson plans and printables
This Space Unit gives you a five-day programme of lessons to learn about planets, stars, our solar system and our galaxy with your children.
This unit is the fifth week of our free Homeschool Curriculum which gives you a year-round programme of all-planned-and-prepped-for-you thematic lesson plans.
This Space Unit is also available as a pack you can download and print out. You'll get all the lessons, activities and all the printables.
Click here to download a copy of this Unit for free (Supporters only) – to become a Supporter click here. 
Alternatively, if you're not a Supporter, you can purchase this unit as a stand alone item here.