Happy New Year!
Are you making resolutions today? What are your hopes for 2011? I'm over at Ready for Ten this week talking about how you can encourage children to dream big and make resolutions of their own. Come on over and let us know what you think.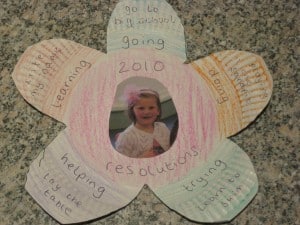 If you have younger children you might like the New Year Resolution flowers we made last year.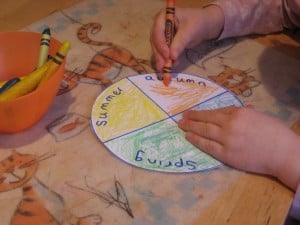 We think this family calendar is a very effective pictorial way to help children understand the new year and how time works.
And looking back at our archive, 2010 was meant to be our Year of Play. I think we did OK sticking to this resolution, don't you?
I have exciting things planned for NurtureStore this year. We'll be bringing you lots of season crafts and learning ideas, with some new things coming along too. Thank you so much for your support last year – for reading along, sharing your ideas and leaving comments. I hope you'll follow along with us in 2011 and help us grow our community. Please join us, feel free to leave comments on posts on the blog or on or Facebook page, and come and link with our Play Academy, which will be back next week on Friday 7th January. And if you're not already subscribed to our e-newsletter, you might like to start off your year by signing up in the box on the top right!
Very best wishes for a happy, healthy and playful 2011!