Learning to write their own name is quite a milestone for a child. Here are some hands-on name activities for preschool that you can use to help your child practise this skill.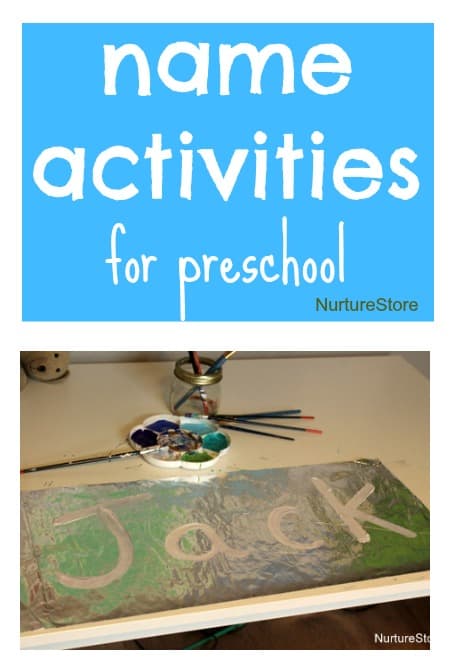 Name activities for preschool
Learning to read and write your own name combines lots of skills that children learn over time and with lots and lots of practise. And developing writing doesn't have to be done with a pencil on a piece of paper. You can use lots of different materials and have fun exploring hands-on sensory learning.  
It's good to start writing on a big scale, so children can get used to the shape, form and feel of letters, without having to concentrate too much on neat, little writing at this stage. Tracing out big letters in the air, with generous arm movements, is great practice.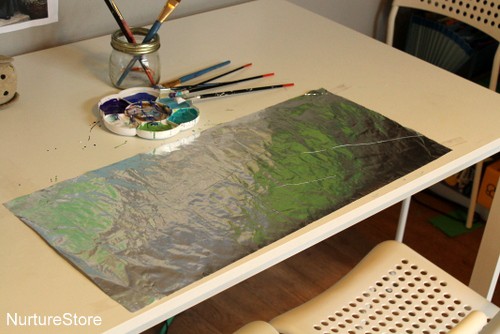 You can also try this combination of paint and tin foil. Using something other than a pencil and paper is fun!
Start by laying out a big piece of tin foil, taping it at the edges to the table so it doesn't move around and your child doesn't have to co-ordinate their writing with also holding the paper still.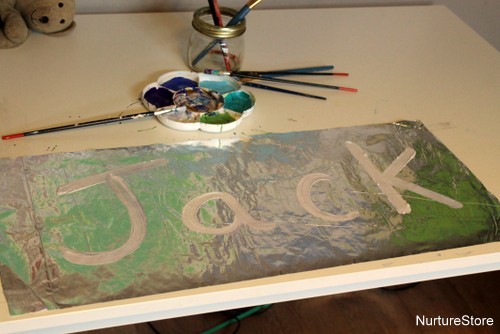 Paint out the letters of their name, in large clear letters. Don't use all upper case letters, but rather write it as you normally would, with only the first letter as a capital.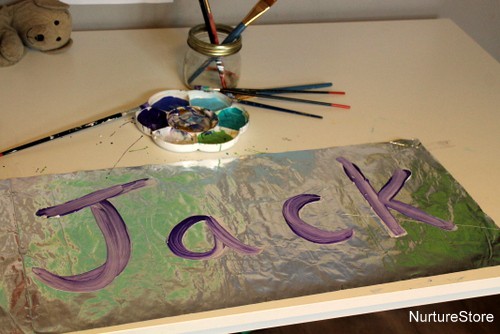 Invite your child to pick some of their favourite colours of paint, and see if they can trace over the letters you have prepared. The paint makes an interesting sound on the tin foil, adding an extra sensory element. (You could even use scented paint)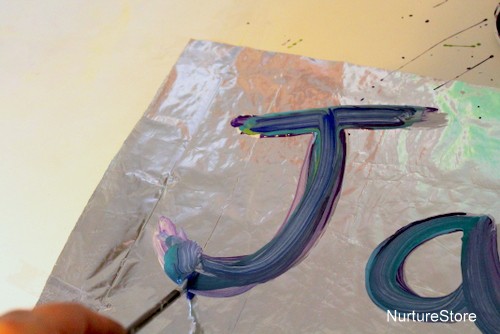 Your child can paint lots and lots of layers over each letter, getting plenty of practice at their name.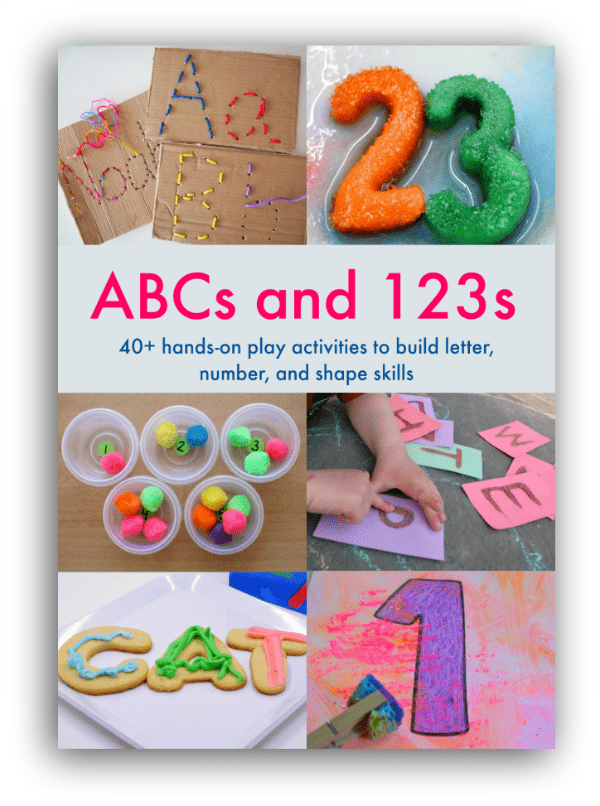 My guide to ABCs and 123s
Do you have a young child who is learning their ABCs and 123s, and do you want to make their learning fun? Our ABCs and 123s resource of mulitsensory, play-based letter and math activities is just what you need!