Here's a simple sensory pay idea for toddlers using potatoes.
Yesterday we were printing with potatoes but there are lots of other ways you can play with them too. How about some cooking and mashing fun?
We set up a low table with lots of kitchen equipment and just explored.
We had no plan other than to investigate the potatoes and see what we could do with them.
We used some toy pans from our kitchen set and lots of 'real' cooking equipment too.
You can see from the photo that L loved squishing to potato with the masher.
After they'd enjoyed the sensory experience of the play the game then turned into role play, as they served the potatoes in their cafe.
This is just the kind of play we love: everyday materials, inexpensive, new things to explore, and an inviting play space set up where the children can just get stuck in and play their own way.
What I noticed from this play session was that things that we take for granted are fascinating to children. They felt very grown up chopping and peeling the potatoes, and watching the texture of the potatoes transform as we boiled them was like magic. (A good bit of science for them too looking at how a substance changes.)
Are you happy to let your children play with food?
I understand some people don't like to include food in play because they think it's a precious resource which shouldn't be wasted.
My  approach to all our toys and resources is to re-use and recycle as much as we can and I try not to buy something that only has a short play time span. Some food items, such as uncooked pasta, rice and lentils can be stored and used several times but obviously when you're using cooked food this isn't an option.
Washing off the potatoes we used to make our rabbit pictures and using them for a different kind of play is a good way to recycle them though.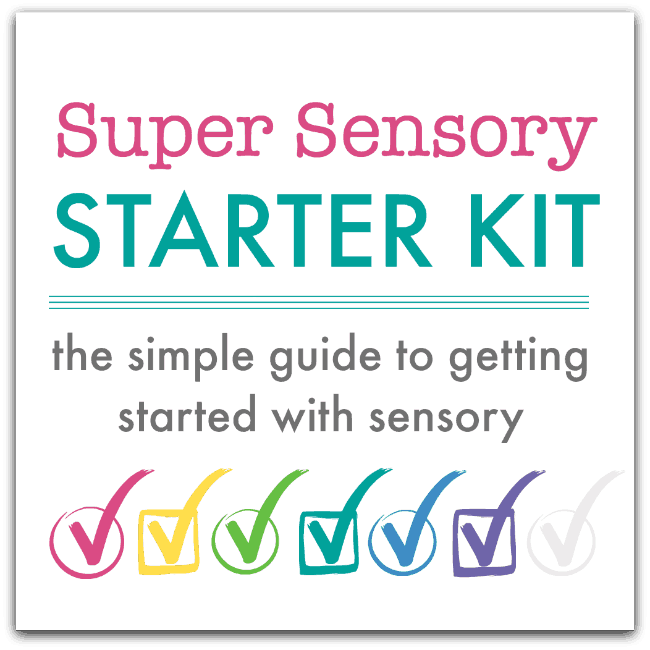 Get my Super Sensory Starter Kit for free
Every child deserves to be have their needs met so they can thrive. That's why I've made you my free Super Sensory Starter Kit.
Do you feel like your child is measured too early against unrealistic standards and you know they need more sensory input, more fun, and more hands-on activities?
Maybe you're a parent who wants to get your child away from a screen and into active play. Or you have a special sensory child who needs their own sensory diet.
Maybe you're a childminder or a nanny who needs to balance activities for a range of ages, with a tiny budget for materials.
Perhaps you're a teacher who truly wants to have a play-based classroom, but you're already stressed by the demands of observations and administration. Or perhaps you're a therapist or specialist who needs ideas that colleagues and parents can use.
My free Super Sensory Starter Kit will give you the tools you need to successfully tune-in to your child and help them be happier, calmer, and more successful at learning and life.
So I can send you the best resources, please tell me which of the following categories best describes you:
---
* By subscribing, you consent to our use of your personal data as per our Privacy Policy, which includes agreeing to receiving interest-based email from us.
---