Colourful, scented, sticky and fun: we're learning scissor skills with jelly sensory play.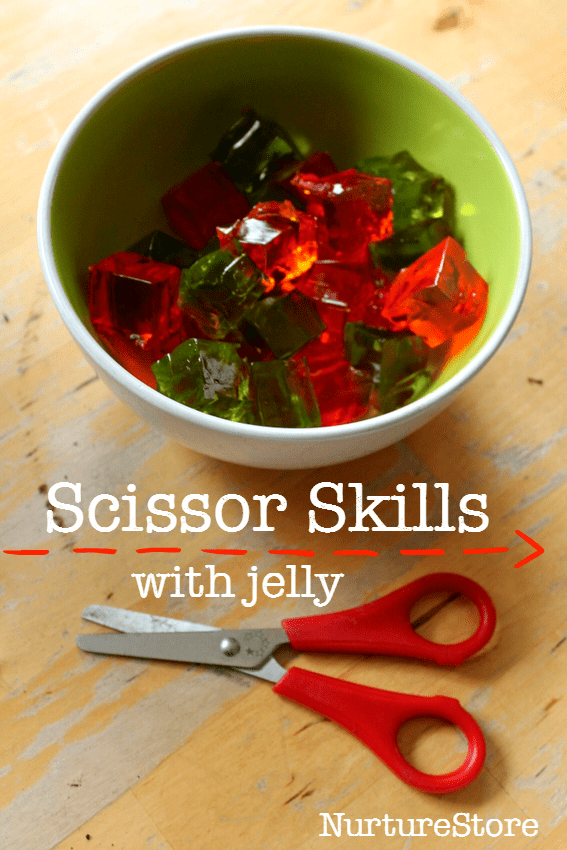 Learning scissor skills with jelly sensory play
Sometimes my daughter talks me into things. I remember jelly (jello) fondly from my childhood birthday parties when it used to be served with a satisfying plop on top of a bowl of ice cream. It'll never make my list of super healthy foods to feed my children, and we don't all that often use food in play, but as I say, sometimes my daughter talks me into things.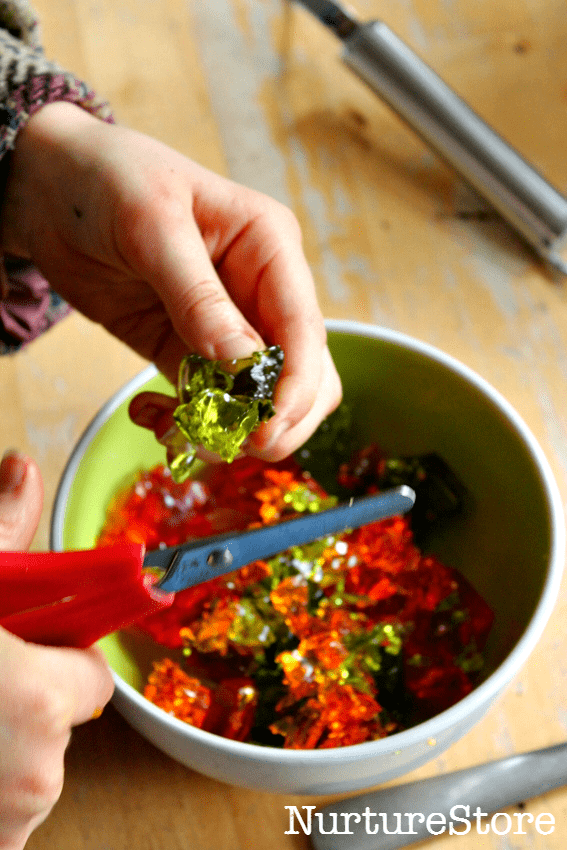 She'd been looking longingly at the two packs of jelly in the cupboard (bought in green and orange for some Halloween messy play months ago). 'Please can I play with it? Can I snip it up and feed it to the Chompers?'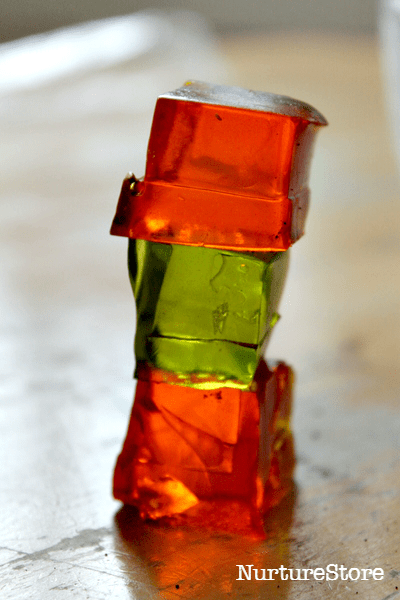 So we added in a pair of scissors and off she went. Cutting, squishing, squashing, tearing. Jelly can be a fantastic work out for fine motor development and scissor skills. The cubes stack to make gorgeous towers that the sun can shine through, if you balance them carefully.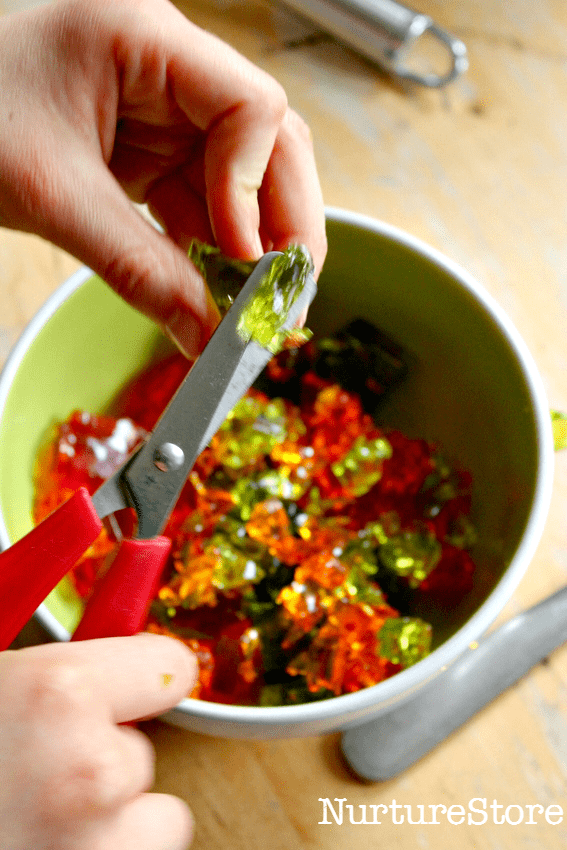 The straight-from-the-packet jelly is quite a challenge to tear with your hands – quite a work out for fine motor strength. And you can snip and snip and snip with a pair of scissors to make a bowl of jewel-like jelly that smells lovely and makes for some fun sensory play.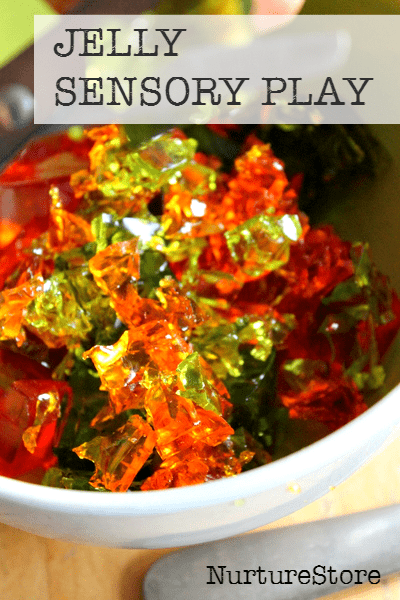 The ultimate guide to sensory play!
If your child loves sensory play, you need a copy of this!  Super Sensory Invitations to Play is a delightful resource that encourages your children to explore the five senses through the year, using a wide variety of sensory materials. It includes 52 invitations to play, linked to the festivals and seasons of the year, and including water, ice, dough, rice, paints, sand, sensory tubs, and more.
They are easy, simple, and fun ideas that you can use right now to give a multi-sensory boost to your play and learning. It comes with a printable recipe book featuring all our favourite recipes for play. Get yours here!