Here's a quick guide on how to make a protest banner for the climate strike.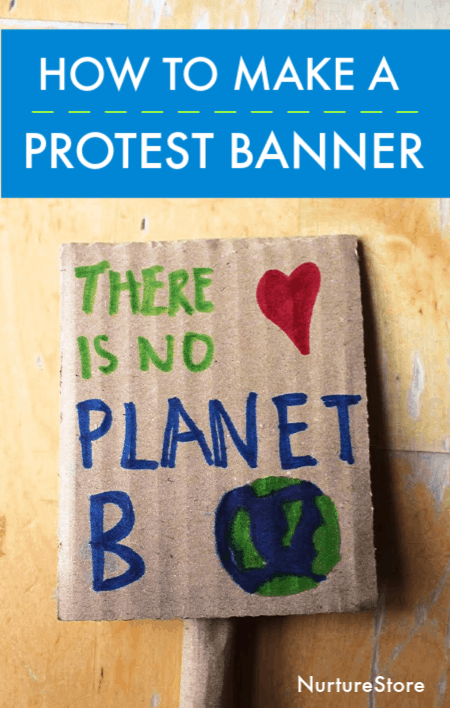 How to make a protest banner for the climate strike
Are you joining the School Strike for Climate? You'll need a poster! Here's a quick guide on how to make a simple protest banner using recycled materials
What is the School Strike for Climate?
The School Strike for Climate strikes were founded by Swedish schoolgirl Greta Thunberg, who first protested outside the Swedish Parliament building one Friday in August 2018. She's been hosting a weekly strike ever since then and has been joined by thousands of other young people striking in hundreds towns and cities around the world. Children take time off from class to demand action against climate change.
How to join the School Strike for Climate
To find out if there's already a strike organised when you live you could do a search for 'School Strike for Climate' and the name of your town. You might also find them called 'Fridays for Future', 'Youth for Climate' and 'Youth Strike 4 Climate'. If there isn't, you could organise one!
There's a world-wide strike being organised for September 20th 2019, where adults will join the child strikers for a huge day of global action. You can find out more about the September Climate Strike here.
You might like to ask your teachers and parents/guardians to join you.
You'll definite need protest banner – and they're really easy to make.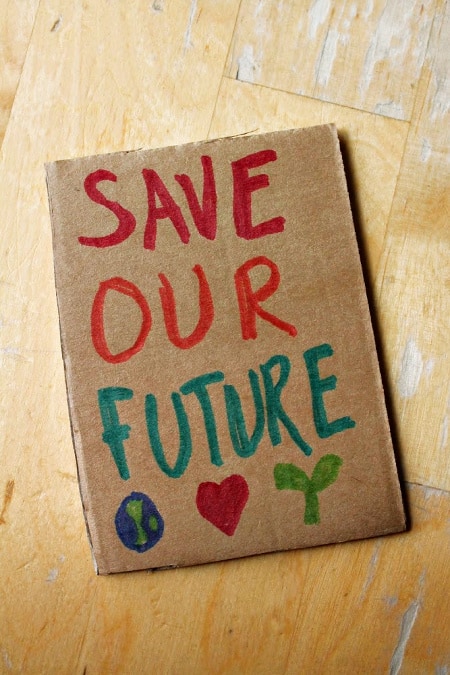 Protest banner ideas
You can see some of the banners made for the earlier climate strikes here, here and here. You'll see they've been made by children and teens who've used eye-catching illustrations, humour, and strong feeling in their designs.
You can can make your own protest banner using a few simple materials.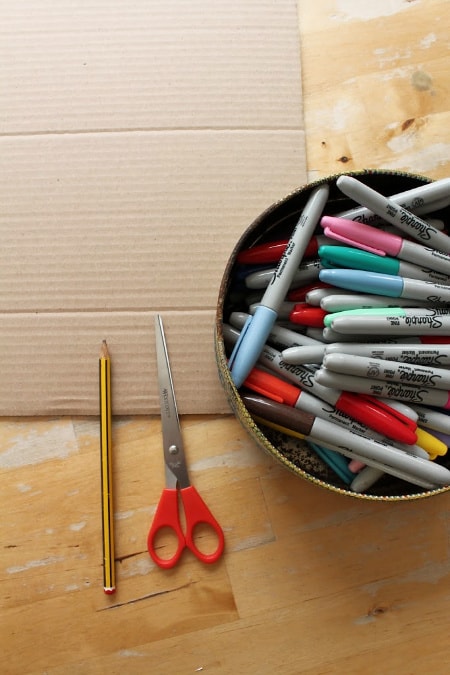 Materials needed
:: strong cardboard – recycled packaging and cardboard boxes
:: scissors
:: pencil
:: sticky tape or masking tape (optional – to make a handle)
:: craft or acrylic paint or marker pens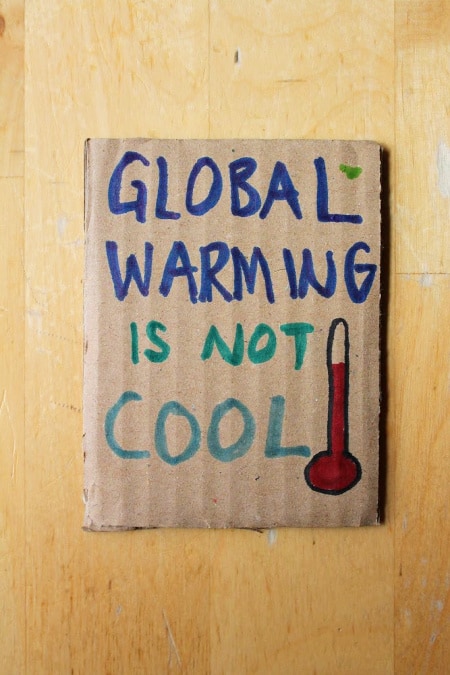 How to make a protest banner
Cut out a large rectangle from your cardboard. You want a size that is easy for you to carry and big enough to be easily seen.
Using cardboard (rather than wood for example) makes the sign light enough for you to carry comfortably.
Decide what you want your protest banner to say. What message do want to share? You can have a look at the banners linked to above for inspiration.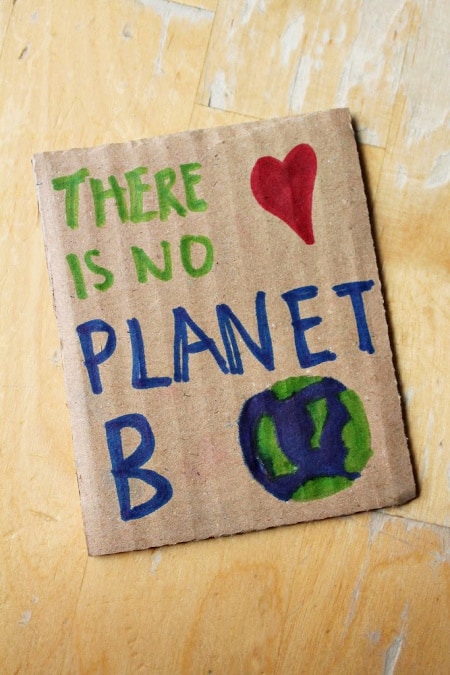 Some tips to make a great protest banner:
:: keep your design simple, so the text and image are clearly visible from a distance and not too crowded or detailed
:: use your words: this is your opportunity to say what you think and to inspire others. Speak from the heart. Use humour or a play-on-words. Keep your message simple but impactful.
:: think about how you want to lay out the writing in the space. Use a pencil to draw out where each letter will go before you add paint or marker pens – you don't want to have to squash the last few letters in because you're running out of space!
:: use a small number of colours to make a bold impact
:: if you're adding illustrations keep them simple
:: use strong colours of paint or marker pens, rather than pencils or watercolours, so your banner stands out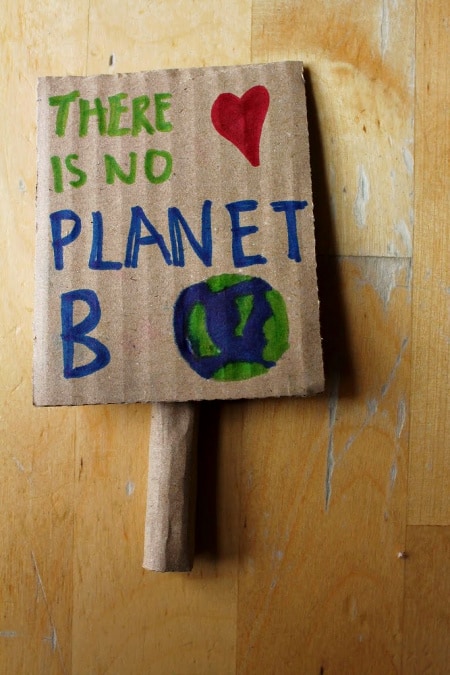 If you want to add a handle, so you can hold the banner up above your head more easily, you can roll up an extra piece of cardboard to make a long tube. Stick it to the back of your banner using sticky tape or masking tape.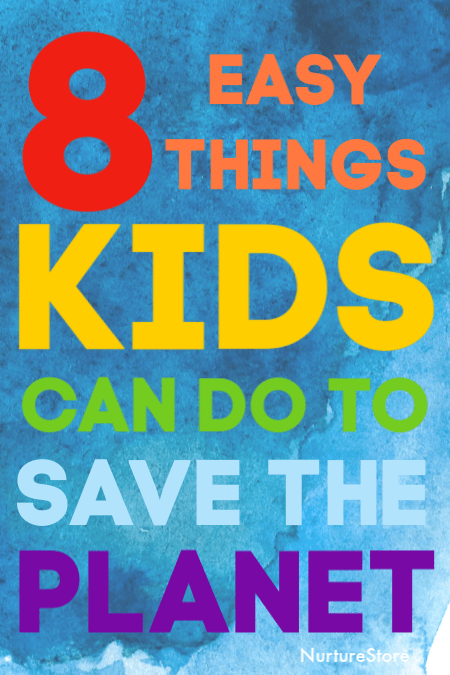 More ways kids can save the planet
Keep up the environmental action after the protest – our planet needs us.
Click here to see eight easy ways you can help save the planet – tell your friends and family about them too.
Thanks for caring about our planet and taking action to make a change.
Enjoy the protest – stay safe, connect with friends, support and encourage each other, and inspire others in your community to join in the movement too.