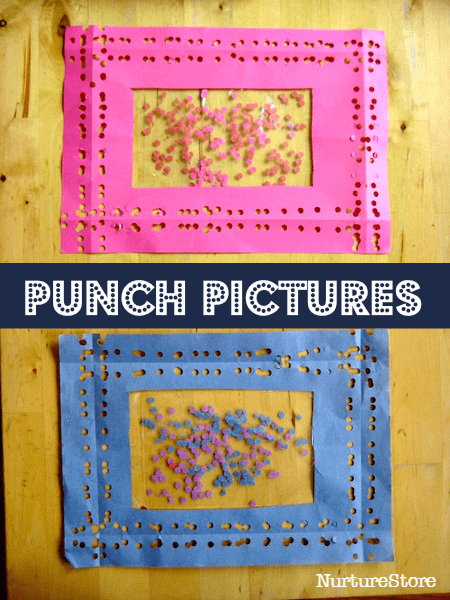 How much fun can you have with a hole punch? Lots!
Using a hole punch is a great workout for young hands, strengthening fingers and hands – and once you've punched away to your heart's content you can turn all those lovely little circles into something else. Just like donut holes, you don't want to waste the best bit! Turn them into something beautiful with this idea for hole punch art.
Hole punch art 

Start by punching out as many holes as you can. Using a hole punch with a little tray to catch all the paper circles is useful – but it's also fun to make a little confetti for the floor. Punch some holes around all the sides of a piece of paper or card and you can make yourself a frame and your art materials at the same time.


An office supply hole punch will give you lots of circles but watch out for punches that come in other shapes too – like hearts or flowers.


Then take a piece of contact paper / sticky backed plastic and hold it in place with some sticky tape or tack at the edges. Use your punched out paper shapes to create some art. You'll be working on your fine motor skills as you manoeuvre the circles into place – with your fingers or even some tweezers.


The contact paper holds the circles in place – and lets you pick them off and re-arrange them until you're happy with your final design.


Cut out the centre from your original piece of paper and insert the contact paper into this frame.


The contrast between the positive and negative circles is lovely!


If you hang your pictures in the window on a sunny day, the hole punch art will cast beautiful shadows across the wall and floor inside.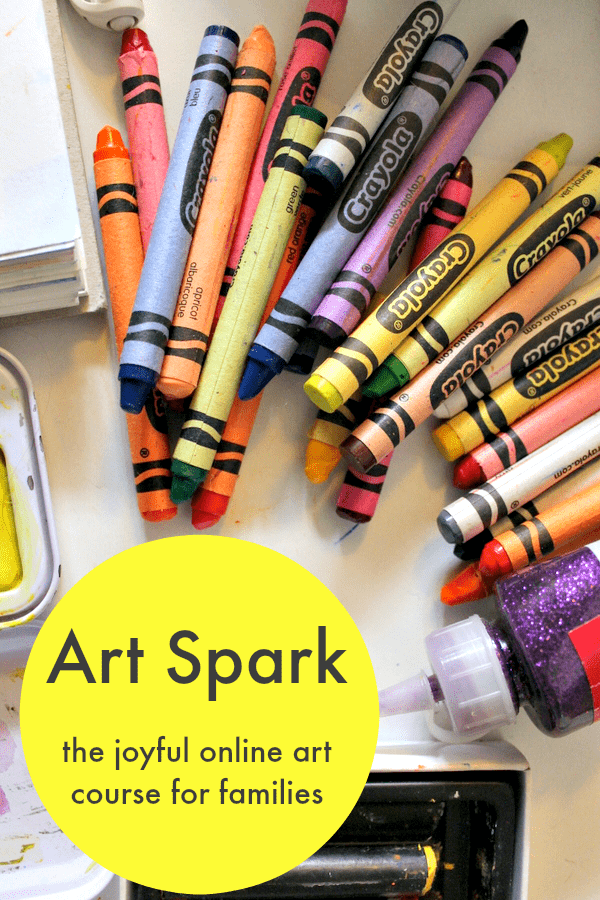 Nurture art with the Art Spark resources!
My Art Spark resources will give you everything you need to start a joyful art practice with your children. There are two new ebooks and an online art course for your family or class. Use them and you'll be bursting with enthusiasm and ideas that will help you make art happen. Click here to see more.