Add this easy penguin craft, made from paper rolls, to our unit learning about snow and ice. They make a great homemade penguin play set for our Antarctica lesson plans.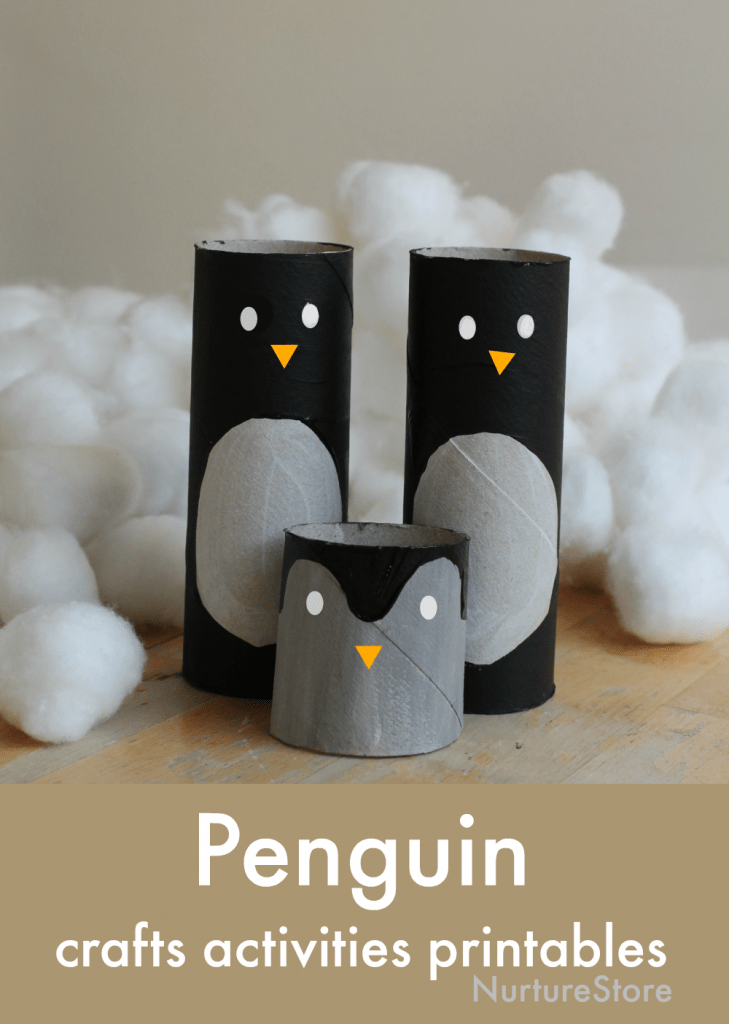 Easy penguin craft children can make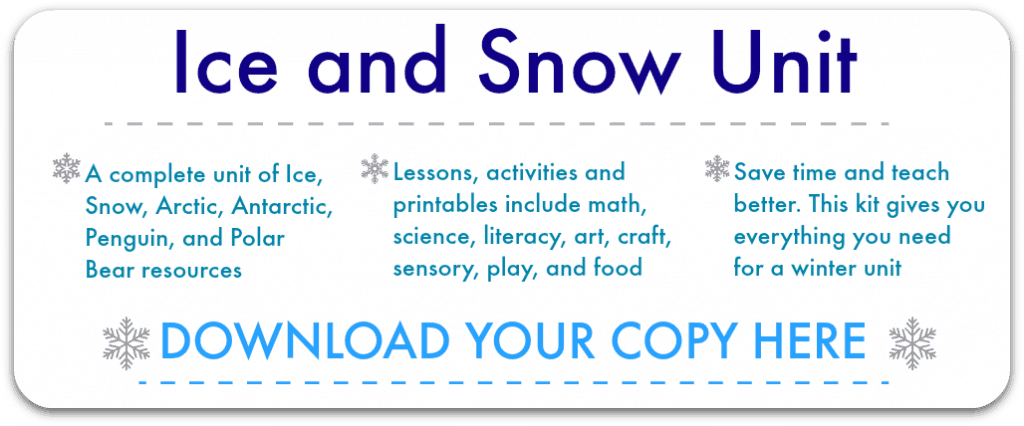 Let's make a penguin family!
Materials needed:
:: cardboard rolls
:: scissors
:: paint in black, white and orange
:: black marker pen
:: orange and black card or stickers (optional)
Let's turn cardboard tubes into a penguin family that we can use in small world play.
Use two large cardboard rolls to be mum and dad penguin. Cut a third tube in half to be the penguin baby. Paint mum and dad black, with a white oval tummy. Paint baby a light grey colour and add black in its head and around its eyes.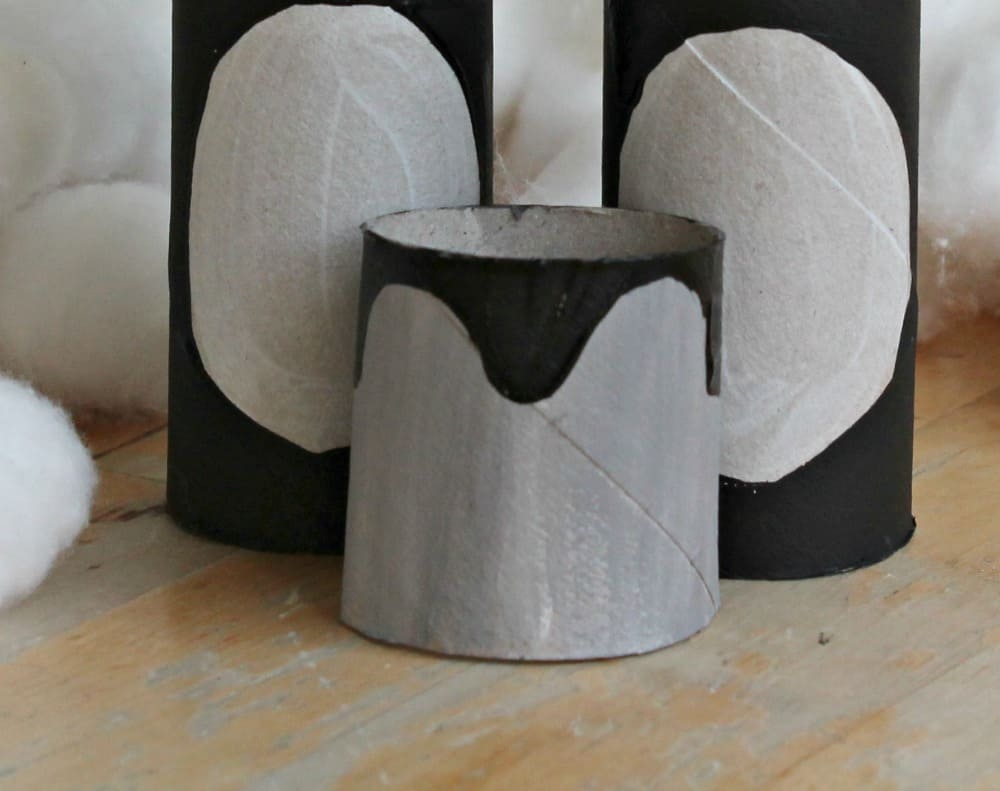 To add the eyes and beaks you can:
:: paint them on
:: wait unit the background paint is dry and then draw them on with marker pens
:: cut them out from coloured card and stick them on once the background paint is dry.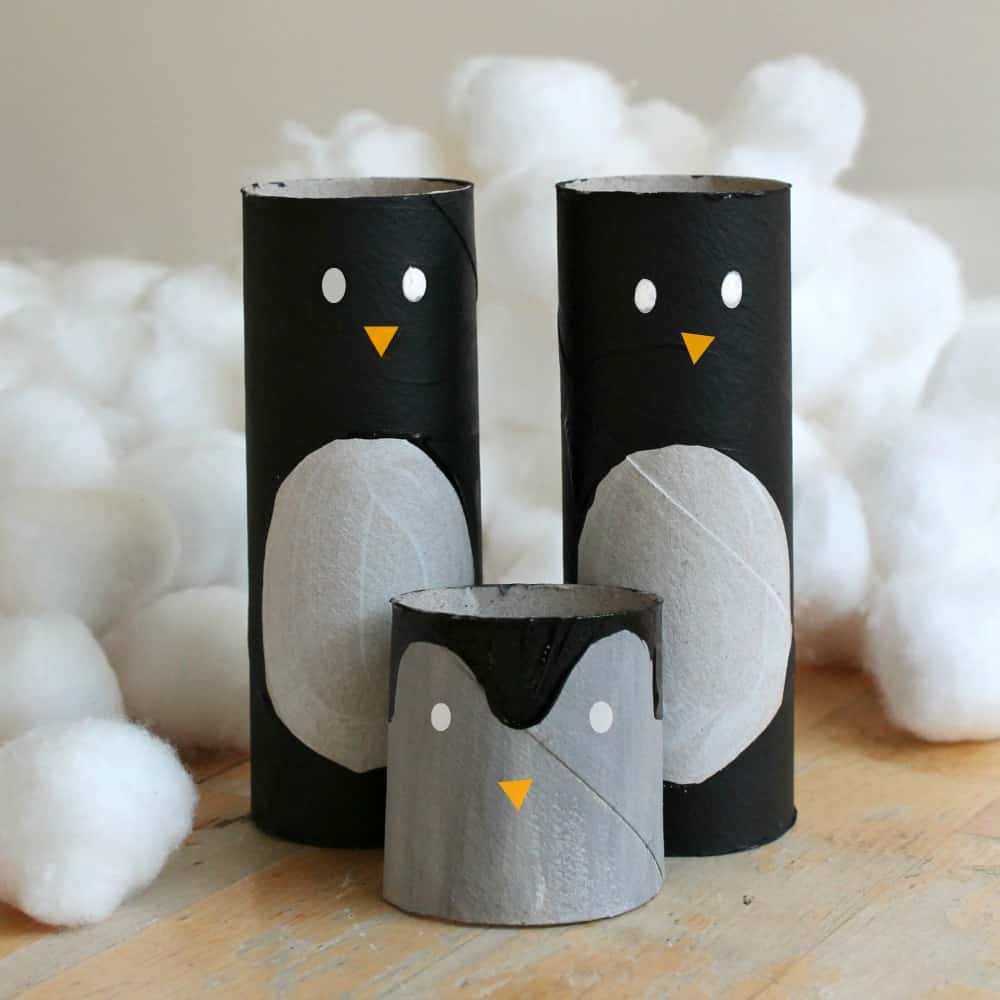 The penguin family make wonderful toys to play with. You could build a snowy south pole small world around them.
A group of children could all make families to create a large penguin colony. They might create a diorama, annotated with notes about everything they have learned about Antarctica.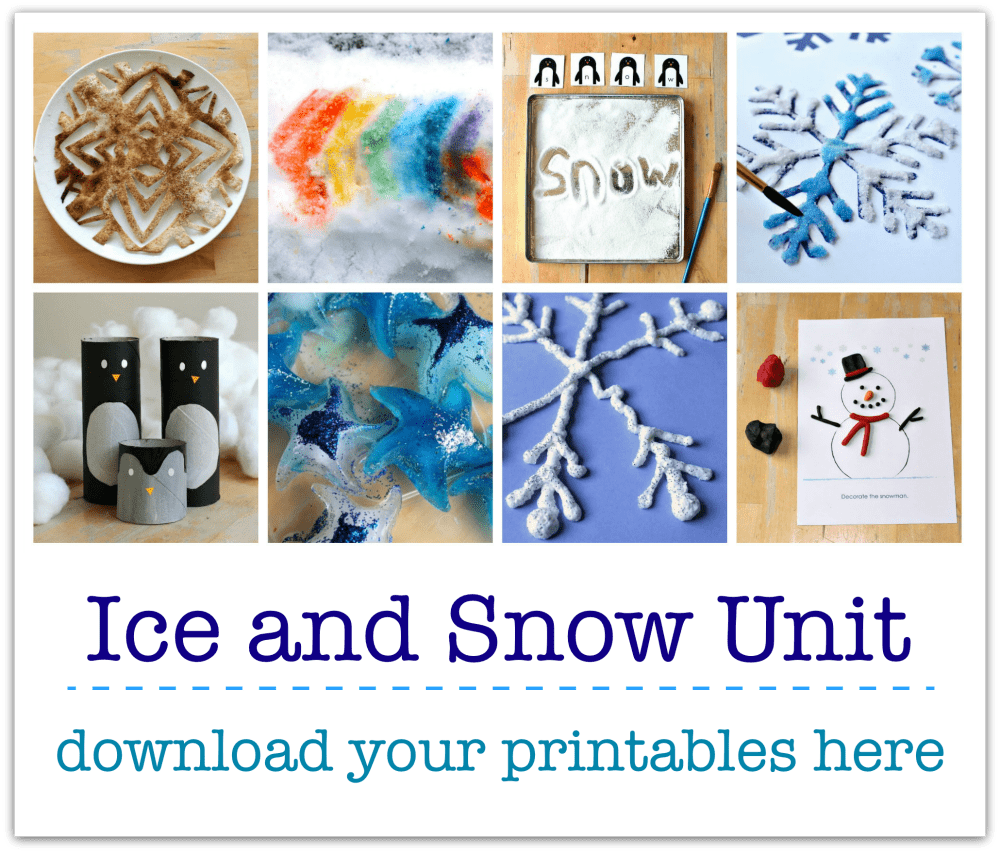 Everything you need for a winter unit, all in one place.
Click here to get your copy of the complete Ice and Snow Unit.
:: over 80 pages of lessons, activities, and printables
:: a complete unit of Ice, Snow, Arctic, Antarctic, Polar Bear and Penguin-themed science, math, literacy, arts and crafts, sensory, food and play
:: materials lists and bonus printables make it so easy!
:: everything planned for you, so you can enjoy it as much as your children do
:: created with children aged 4 to 8 in mind
Save time and teach better with NurtureStore's resources!