Following on from 'w is for wool' in our touchy-feely letter of the week sensory alphabet, today we made: d is for dandelion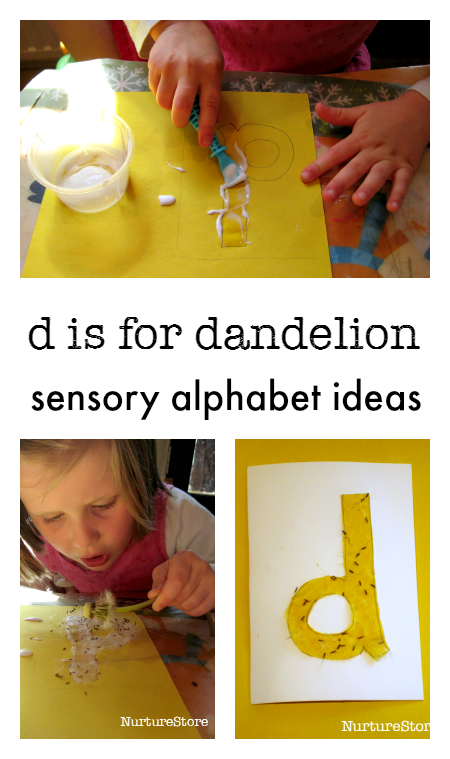 Our walk to school is peppered with dandelion clocks at the moment which my daughter loves to blow. Do you play 'What's the time Mr. Wolf?', counting the puffs until all the seeds have gone?
We decided to see if we could get some of the seedheads home without all the seeds blowing away, to make the next letter for our alphabet – and she had to practise great self-control not to puff them all away before we got back.
I started off by drawing out a 'd' on yellow paper. My daughter applied the glue, practising her hand-eye co-ordination to try and stay within the lines.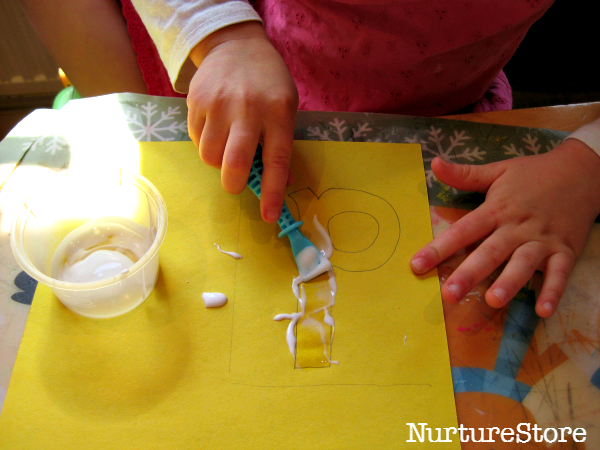 And then the real fun began! She loved blowing the dandelions onto the wet glue to make her letter d.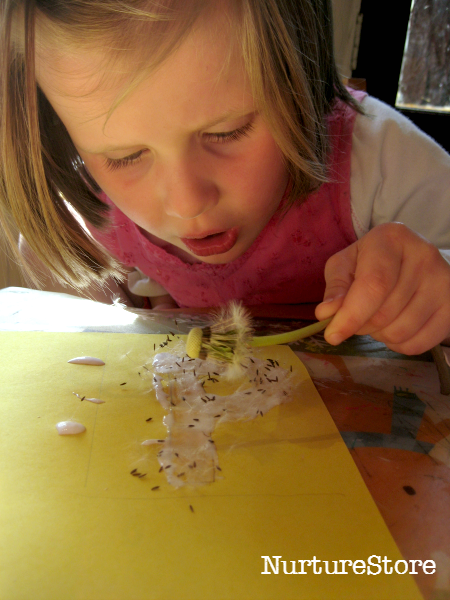 Once our 'd' was dry we cut it out and stuck it on to a piece of card. It turned out great and feels very soft and fluffy.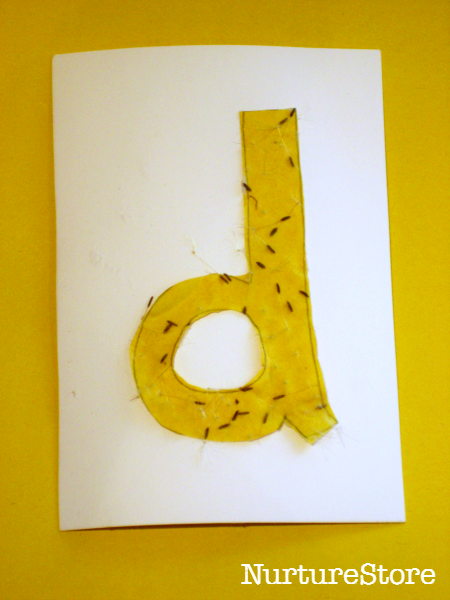 More sensory alphabet ideas
Click through for more great sensory alphabet and language activities.