This creative writing activity invites children to combine art, writing and imagination as they turn a bird craft into the very special homemade book.
Creative writing ideas :: word birds
>>>> Download my guide to creative storytelling activities here
We were lucky enough to attend a workshop with the textile artist BeckyAdams as part of the GobbleDEEbook Children's Literature Festival. Becky introduced a creative writing idea that combined art, imagination and storytelling and invited everyone to make their very own Word Bird.
Here's how our little flock turned out, and how you can make some Word Birds with your own children.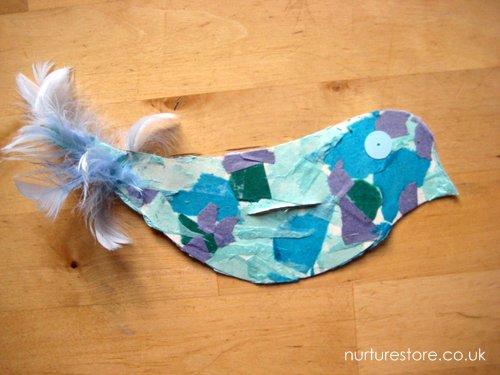 We all started with a simple bird template which we decorated any way we liked. If you take a look at Becky's work you can see how she combines so many interesting textures and treasures. Materials on offer at the workshop included papers, tissue paper, buttons, maps, musical scores, sequins and feathers.
As we were making our birds we were imagining the stories they might tell: what were they called, where did they come from, who was their best friend, what did they like to eat, who might they meet..?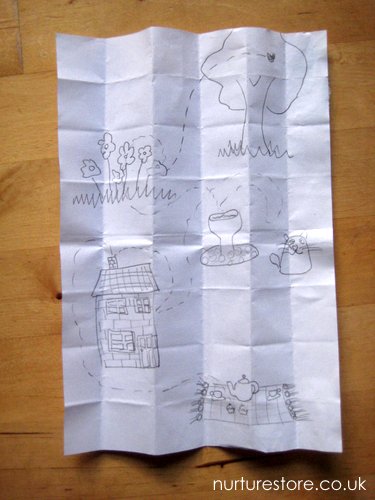 We used small pieces of paper to capture the birds' stories. Some birds had maps…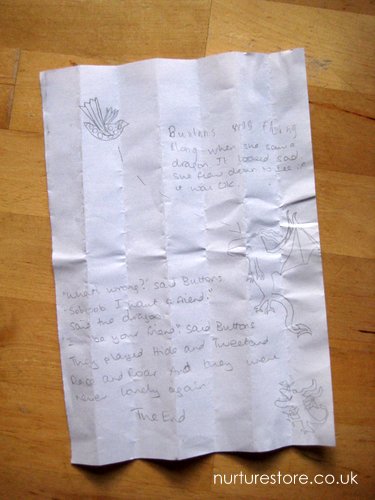 Some had adventure stories. Some children drew and wrote their own, some dictated their tales, so the stories could flow and not get trapped by spellings.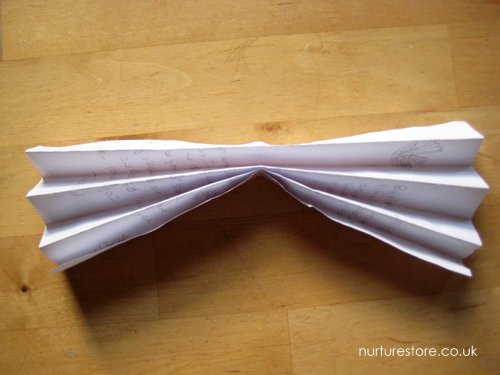 The story paper was folded into a concertina…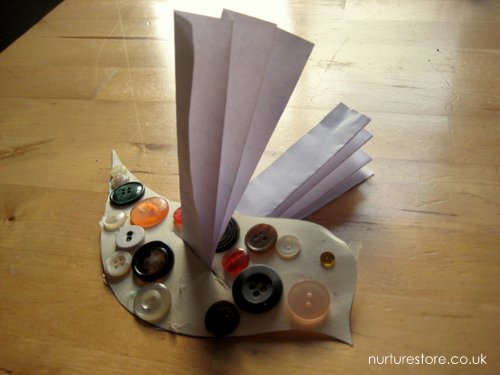 and threaded through a slot in the side of the bird to become their wings.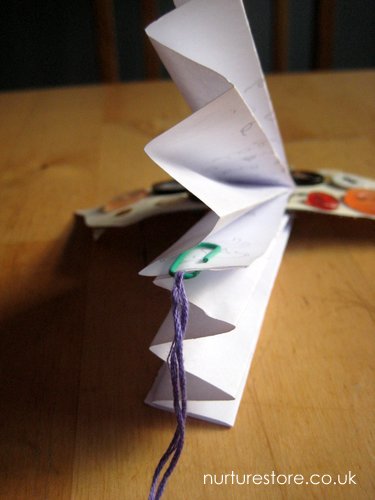 A paper clip secured the wings in place and a thread was added…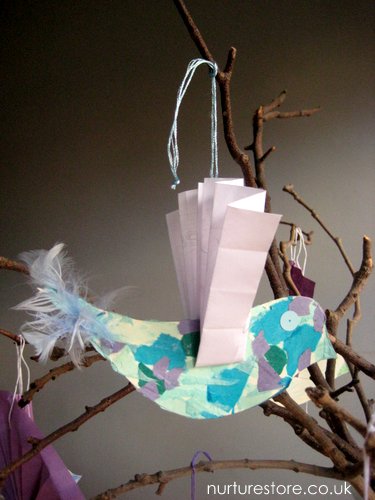 so the stories could take flight.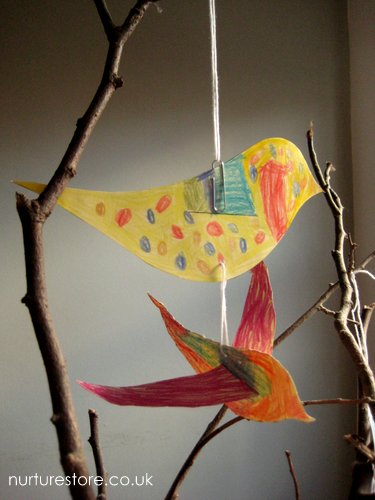 Some mother birds kept their chicks close by.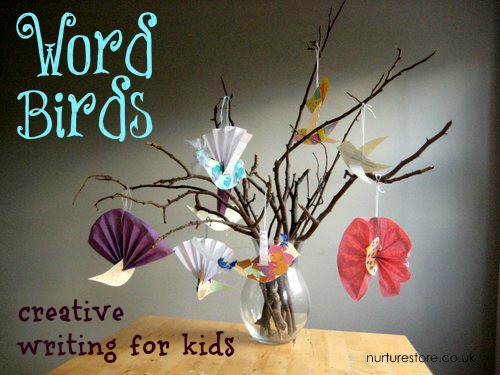 Back at home, our word birds gathered together on our storytelling tree, each with its own tale to tell.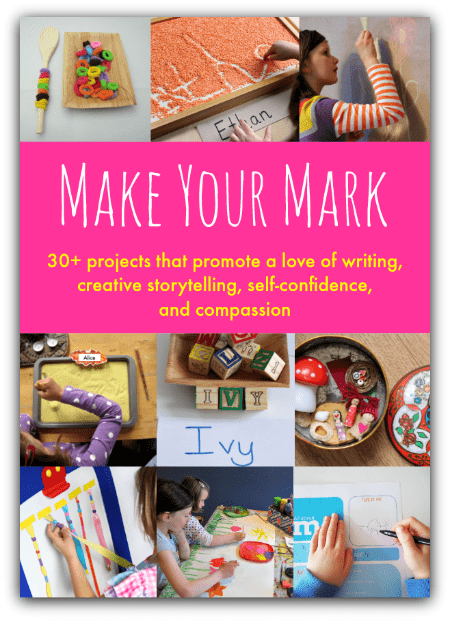 More play activities to explore story telling
Help your child to make their mark with these wonderful projects that help develop a love of writing, creative storytelling, self-confidence and compassion – along with six sets of bonus printables.