We all know that children learn best when they are having fun, using a hands-on approach, and working across the curriculum so they are able to make connections and build their knowledge up from the things they already know about. But how does that work practically?
It can be hard for us, as parents and teachers, to know the best way to offer our children this rich, creative learning experience – especially if our own schooling was different. And perhaps we favour one style of learning – maybe you think of yourself as arty, but no good at maths, or vice versa. We might not feel confident about teaching across subjects, or unsure how to build links between different disciplines. However, it's simply the best opportunity for our children if we do.
That's why I created this Art of Circles workshop. It's a math-meets-art curriculum, with hands-on projects that are beautiful, fun, and engage children from both a visual, arts perspective, and a mathematical one.
I've run this workshop with my own children, and within my family art clubs. It works so well to introduce new math concepts, reinforce children's learning in a whole-brain way, and get children thinking about how they can creatively, and uniquely, use math and art together. And did I mention the projects are gorgeous?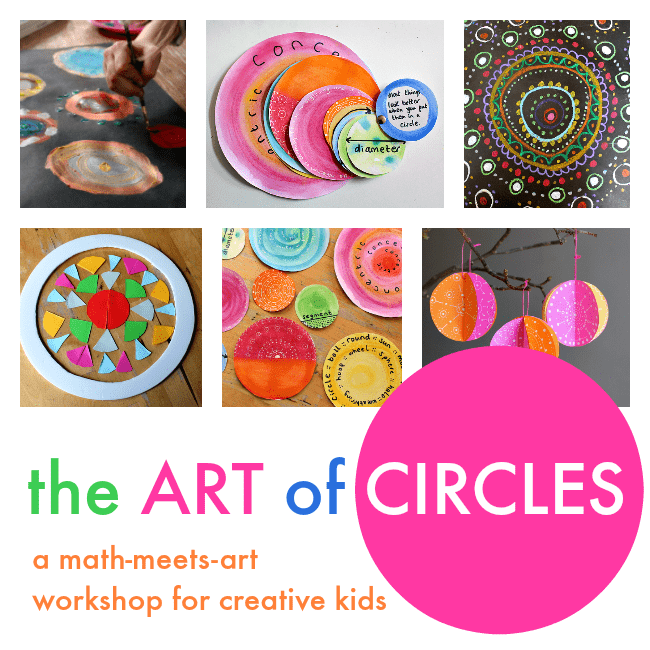 The ART of CIRCLES workshop