In this lesson children can develop their spoken and listening skills by interviewing an inspiring woman they know.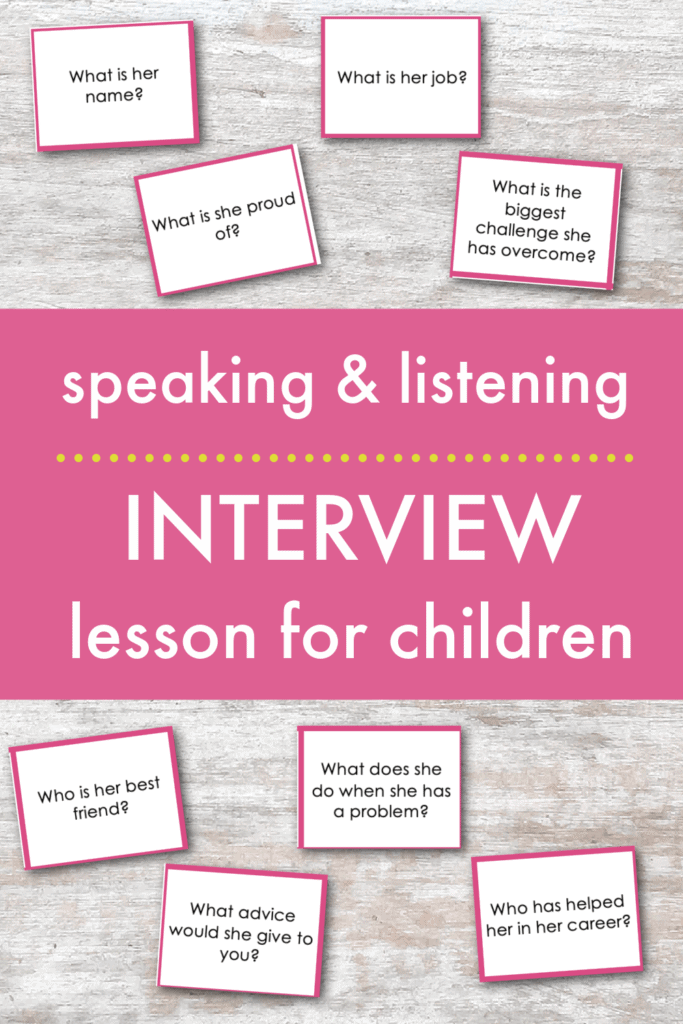 Children's interview lesson
Today, as part of our International Women's Day Unit, let's develop our speaking and listening skills by interviewing a woman we know.
Alongside celebrating the achievements of famous scientists and artists in the Unit, let's remember we have amazing women in our own family and community. Through our interviews we can discover all women have interesting stories and wisdom to share.
Planning your interview
Decide if you will each work individually to interview someone, and then be able to all share your interviews with each other, or whether you will work together to interview one person.
Talk about the women in your community and who you would like to speak with.
You might interview them over videocall or the telephone, go and visit them, or invite them to your home or classroom.
Decide how you are going to record the answers your interviewee gives. Will someone write them down? Will you record them on video?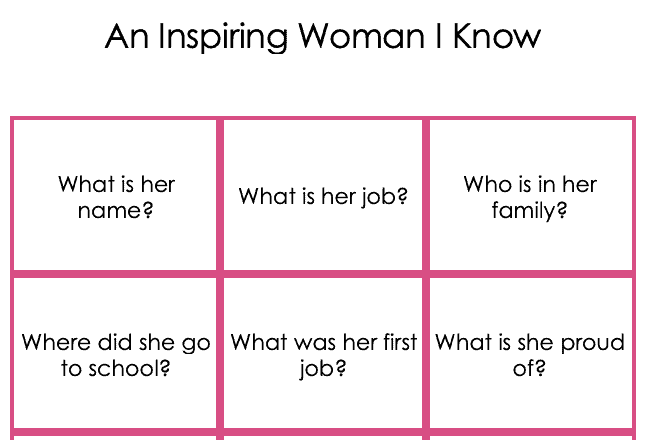 Interview questions
Then decide what questions you want to ask. How do we get to know someone better and invite them to share about themselves?
We might start by asking about their family, their job, their childhood and what their life is like now.
Encourage your children to come up with their own questions and you might also like to use the 'An Inspiring Woman I Know' question cards included in the printables section of our International Women's Day Unit.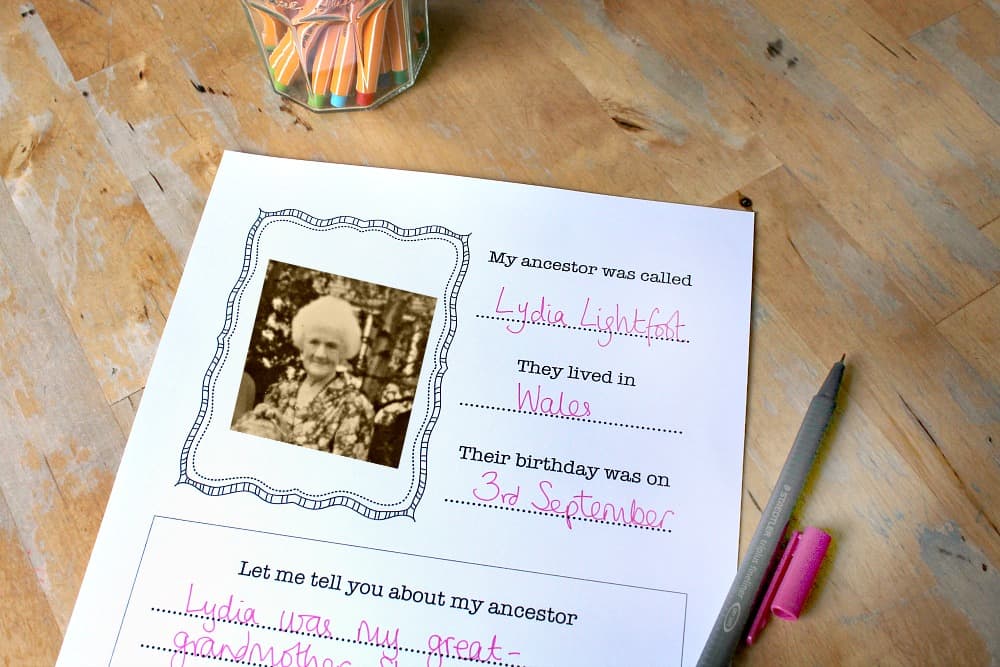 After your interview there are a number ways to celebrate your chosen woman/women:
:: write up the interview in your journal, perhaps including photos or illustrations
:: make a poster about her to display at home, in class or in your faith / community building
:: send her a letter thanking her and sharing what you learned from her
:: turn the interview into a podcast or video to share with your community
Want more International Women's Day activities? See the complete International Women's Day Unit here.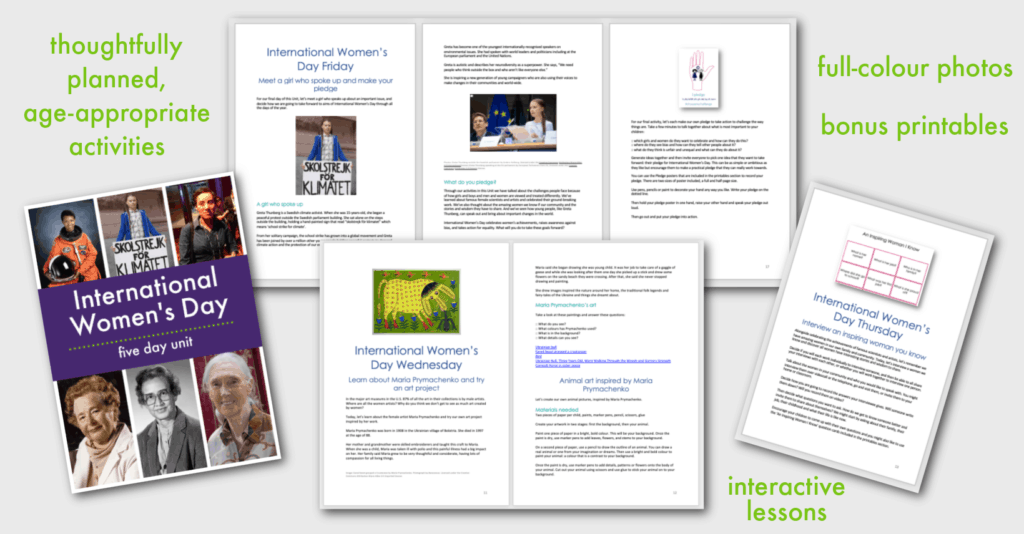 Get the International Women's Day Unit for your children
This kit gives you everything you need to teach an engaging programme of activities to celebrate International Women's Day with your children.
The unit is all planned and prepped for you, with bonus printables to make it easy for you deliver an International Women's Day curriculum which is engaging and relevant to children.