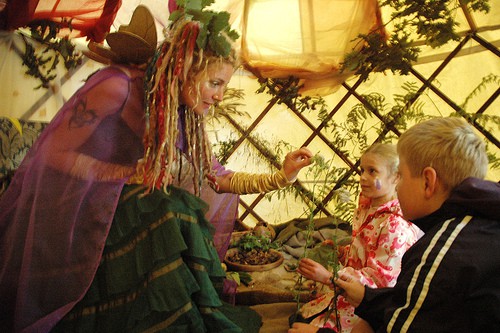 Sponsored post
Follow the rainbow trail through the woods and learn about the fairy folklore of trees and plants as you go. At the end you may find a beautiful tent where you can visit the Fairy Queen where you can tell her what you saw and she may tell you things you never knew before.

If this sounds like just the sort of adventure your children would love, then take a look at the Just So Festival. Taking place in 65 acres of beautiful woodland in Shropshire this August, the festival is a 'magical weekend of creative adventures' – and we're so excited to be going. It's the Fairy Queen who has caught the girls eyes but a browse around in the interactive map of the festival site reveals all sorts of other treats. There's swishing and upcycling, happy doodling and a paint lab just for starters. A wild rumpus parade , down the rabbit hole after the White Rabbit and an outlaw bootcamp sound like fun too.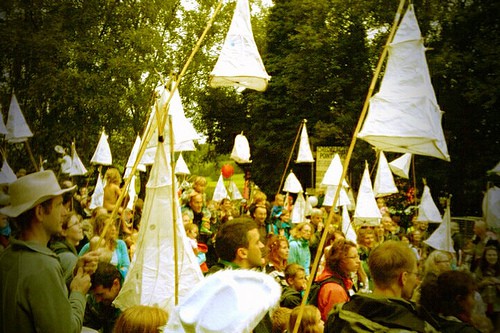 Even if you're not able to attend the festival the site is well worth a browse for inspiring ideas you can try at home – try these clay faces and woodland badges.
The festival runs from 19th to 21st August 2011 and day passes and weekend tickets, with camping, are available. So if you love all things creative come and take a look a the festival site, and maybe we'll see you there.