Here's a fun Hanukkah craft to make with children: an easy paper plate menorah craft.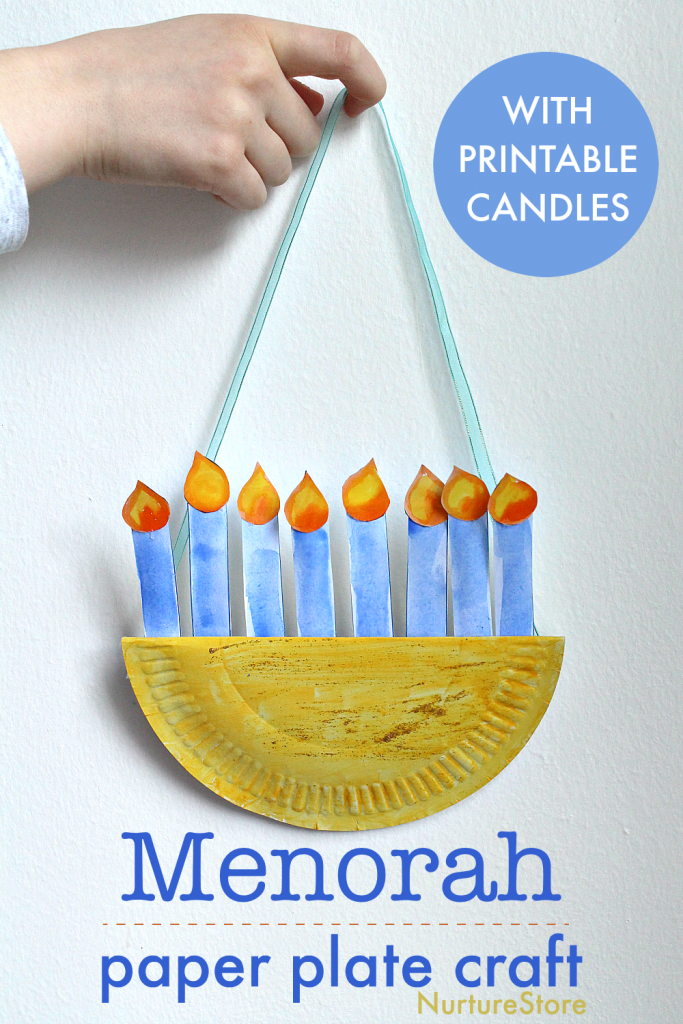 Easy paper plate menorah craft with printable template

The lighting of a menorah candlestick with eight branches is a central ritual in the celebration of Hanukkah. One extra candle is lit each night of the eight-day festival. Let's make our own menorah craft.
Materials Needed:
:: candle printable from the Hanukkah Unit
:: paper plate
:: paint in yellow/gold, blue, and orange
:: scissors
:: glue or sticky tape
:: ribbon

Please note: the photographs show a 'work in progress' craft made by a young child. The central shamash candle is not show as the child had not yet attached it. The menorah printable does contain the shamash candle and so you will be able to make a complete menorah with this kit.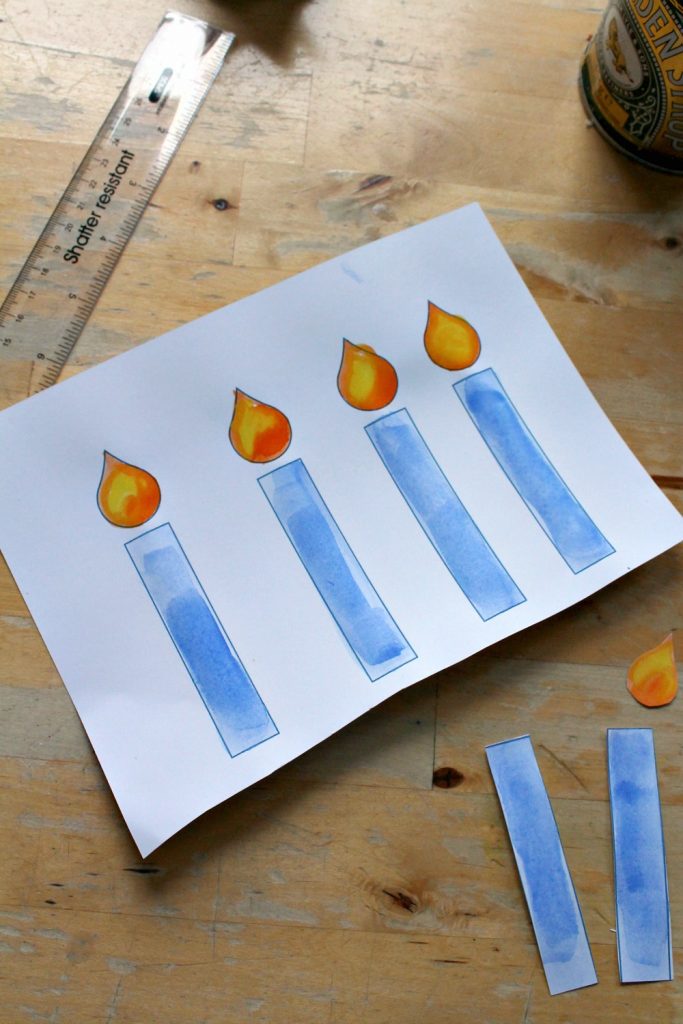 Paint the candles and flames from the Hanukkah Unit printable and, when they are dry, cut them out.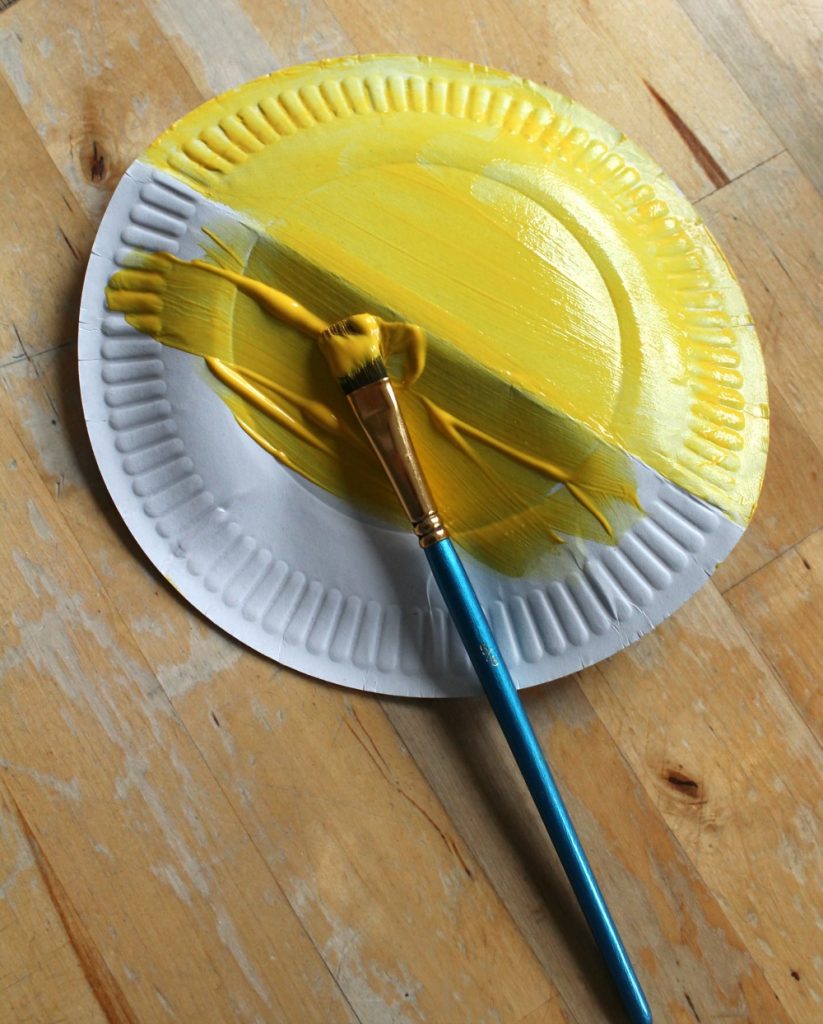 Paint a paper plate with yellow or gold paint. When it's dry, fold in half and use glue or tape to hold it in place – or cut and only use half a plate.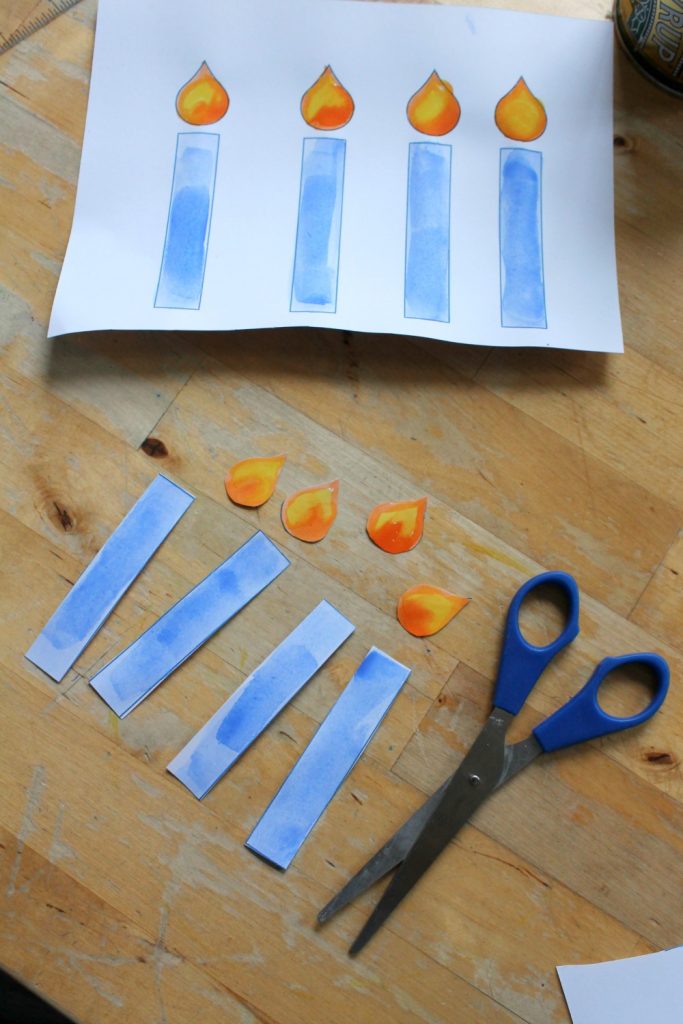 Assemble eight candles and flames and use glue or tape to stick them in place along the top of your menorah.
Place the longer candle, and flame, in the centre of the other eight candles – making the central shamash candle that is used to light all the others.
Fasten a length of ribbon to each side of the menorah so you can hang it up.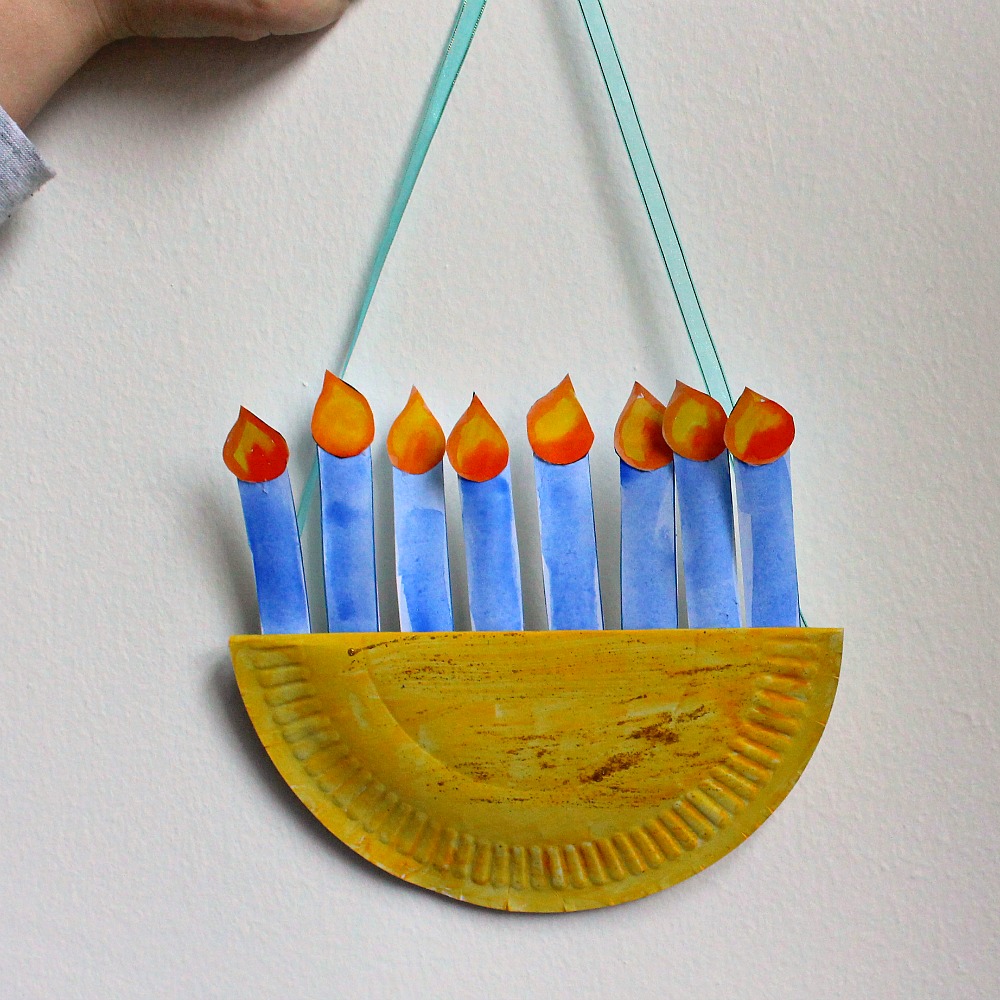 You might like to learn a traditional blessing for your menorah.
Blessed are You, Adonai our God, Sovereign of all, who hallows us with mitzvot, commanding us to kindle the Hanukkah lights.
Blessed are You, Adonai our God, Sovereign of all, who performed wonderous deeds for our ancestors in days of old at this season.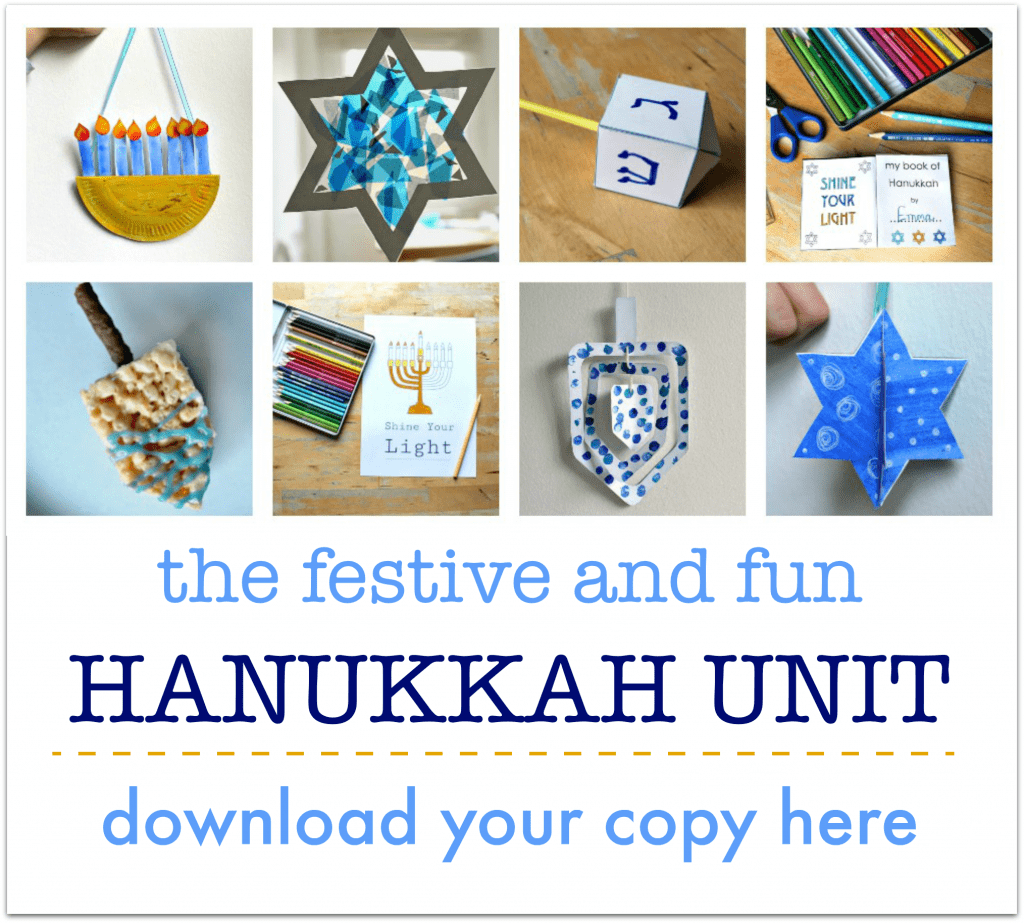 Download your Happy Hanukkah Unit
Let's raise our kids as knowledgeable, global citizens with a multi-cultural education. The Happy Hanukkah toolkit gives you everything you need to learn about this special festival.
With fun activities, lesson plans, and super useful printables you will learn about the Jewish Festival of Lights through math, literacy, art, craft, sensory, food, and film.
:: over 45 pages of lessons, activities, and printables
:: a complete unit of Hanukkah-themed math, literacy, arts and crafts, sensory play, food, and games
:: materials lists and bonus printables make it so easy!
:: everything planned for you, so you can enjoy it as much as your children do.
Click here to see more and get your kit.