Three to Five: Playful Preschool is the new ebook from NurtureStore and friends which is packed with creative, hands-on learning ideas. It comes complete with ten super printables and covers art, math, literacy, science, play and more. Read on to download your copy.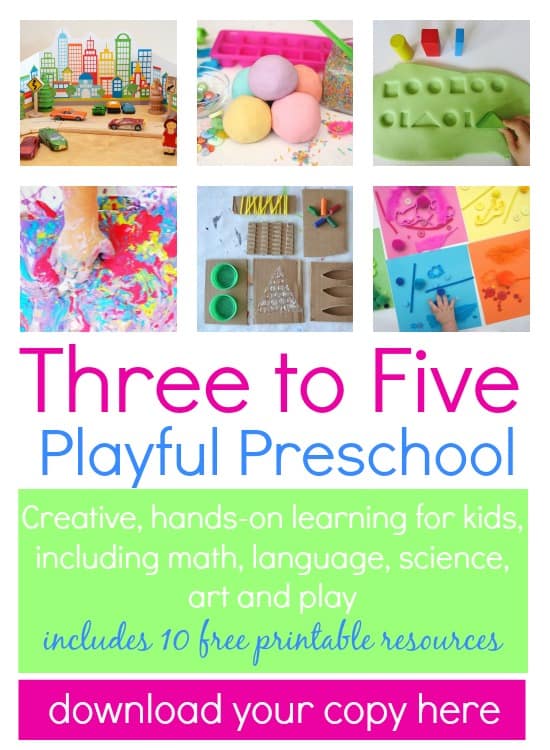 Three to Five: Playful Preschool
This ebook is for you if:
– your child is around three-to-five years old, and you are looking for ideas that bring fun and creativity into their learning
– you want your child to explore a broad range subjects, with an emphasis on hands-on play
– you are at home, in a childcare setting, or in a school. The ideas in the ebook are adaptable, with lots of suggestions for ways to extend the learning, and to include slightly younger or older children. The ebook covers a broad range of the early years spectrum, making it excellent as a stand-alone 'curriculum', or as a complement to other activities you have planned.
Download all the resources for just $8.99
The ebook, along with all the additional resources, is available for only US$8.99, and you can download it here. Or, you can save money by buying this book as part of our premium bundle: see below for details.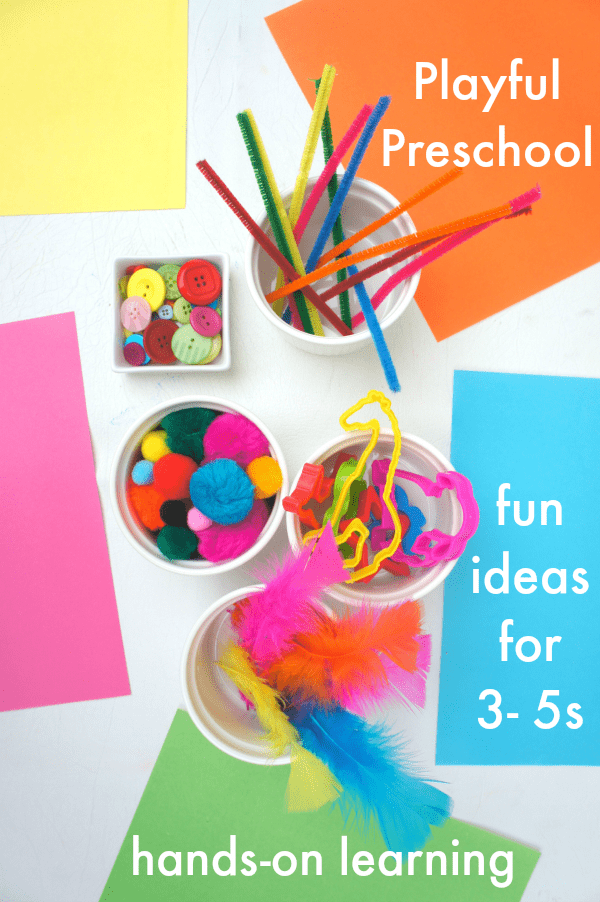 The ebook includes contributions from some of my favourite preschool bloggers, including Deborah from Teach Preschool, Allison from No Time For Flash Cards, Kristina from Toddler Approved, Jackie from Happy Hooligans, along with a super group of other authors who all specialise in creative, playful education.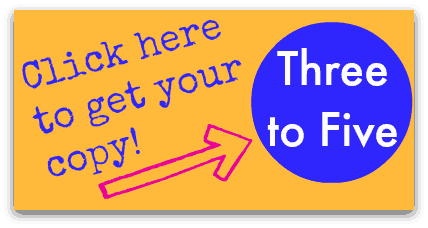 What you get in Three to Five: Playful Preschool