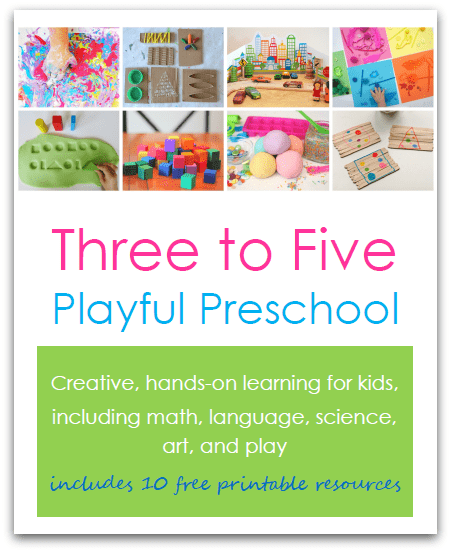 Give your child a preschool experience that is fun, creative, and supportive.
Three to Five: playful preschool equips you with a wealth of easy activities that you can use to help your child learn through hands-on explorations.
It guides you through math, language, science, art, and play, showing you how to provide an engaging, age-appropriate curriculum that your children will love.
This ebook is an excellent resource for you whether you are at home, in a childcare setting, or in a preschool.
The ideas in the ebook are adaptable, with lots of suggestions for ways to extend the learning, and to include slightly younger or older children.
Get your copy for only $8.99 and you're all set for a wonderful preschool year!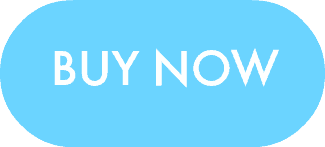 What's included in Three to Five: playful preschool?
Three to Five: playful preschool will show you how to explore and learn across the curriculum, giving your child a rich and interesting learning environment, including:
:: math – with counting cards, sorting games, block tower printables, shape puzzles, and activities that explore size and patterns
:: language – with ideas for mark making, sensory letter activities, book explorations, conversation starters, sticker bag stories, and a 'my first journal' printable
:: sensory – with ideas including water play, play dough and oobleck
:: fine motor skills – including lacing, loose parts, and block play
:: imagination – with a fun play town printable
:: creativity – with invitations to explore collage, printmaking, and painting
:: science – with force experiments and a guide to nature discovery centers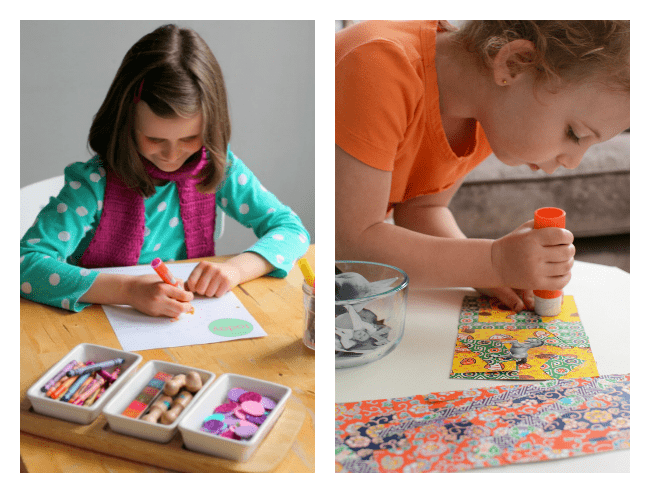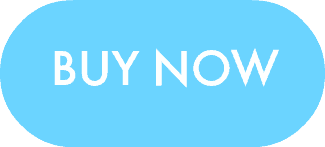 Added extras with Three to Five
You will also receive a fantastic set of printable resources including:
My First Journal
a city-scene for pretend play
alphabet cards for multi-sensory literacy learning
number-game cards
building-block challenge cards
recipe card for your first baking adventure
conversation cards to promote language and emotional skills
a set of bookmarks to explore reading and storytelling
a set of printables to make a weather and nature study centre
unique hand-drawn art pages
And as an added extra, the ebook includes links to over 50 more activities that focus on hands-on, playful learning for preschoolers – giving you a huge set of resources, all in one place.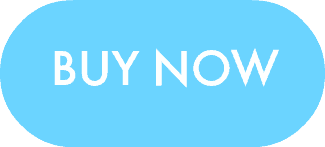 Give your child the best preschool experience with Three to Five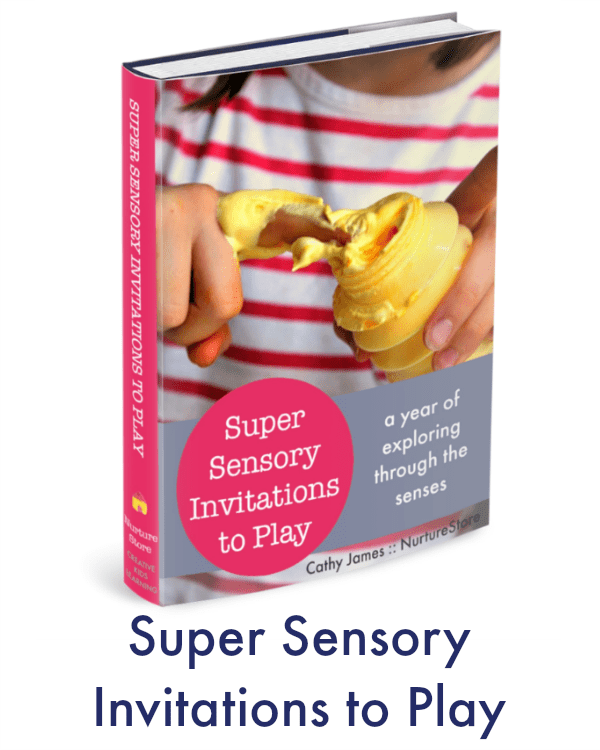 You might also like:
Super Sensory Invitations to Play is a delightful resource that encourages your children to explore the five senses through the year, using a wide variety of sensory materials. It includes 52 invitations to play, linked to the festivals and seasons of the year, and including water, ice, dough, rice, paint, sand, sensory tubs, and more.
It comes with a printable recipe book featuring all our favourite recipes for play. Only $14.99.
Add it to your basket alongside Zero to Two: the book of play and you're all set for wonderful playtimes with your child.

Available for instant download
This is an ebook, which means you will be sent a link that allows you to download a PDF containing the ebook and all the resources. You can save it to your computer or iPad* and then either read it on screen or print some/all of the pages, as you prefer.
*You can buy the ebook now, on any device, and then download it when you are ready. Depending on the apps you have installed and your operating system, you might be able to download the ebook on your mobile device. However if you have any doubts or problems, I recommend you use a computer to download the book and then share it to your mobile devices. You will be sent download instructions when your purchase the ebook.
FAQs
If you have any questions, then please refer to our FAQ.
Important Information
By purchasing items from our website you consent to our Privacy Policy. All ebooks and other digital products are subject to copyright and may not be shared or distributed in any way or form.
All products listed on this page are priced in US dollars unless stated otherwise.
With the exception of the United Kingdom, the products listed on this page are not available for purchase in the EU.