Here's an excellent winter book list and a set of winter-themed creative writing prompts for children.

Winter book list for for children
Is there anything more hygge than cosying up on the sofa, under a blanket, with a warm drink, a stack of gorgeous picture books, and a snuggly child or two?
Today I thought I'd share with you my family's collection of winter-themed picture books. These are the books that we bring out at the start of each winter, to be read through the Solstice period and on into the new year.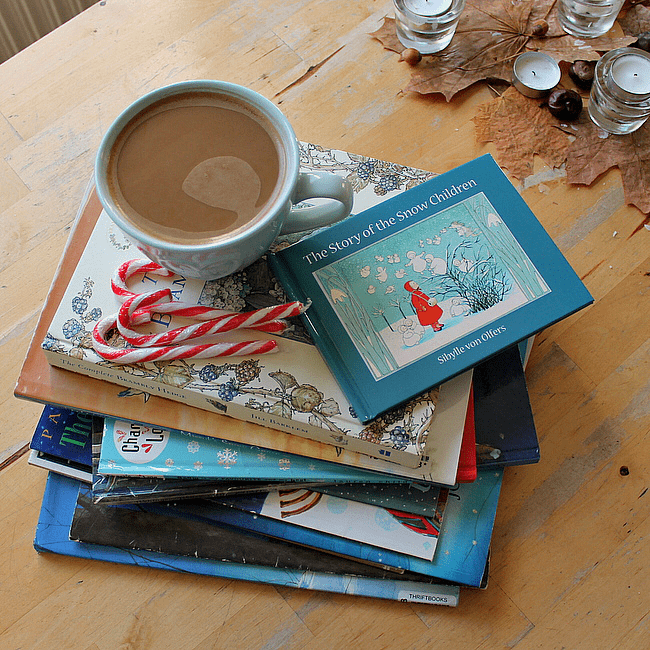 We love to bring out the same stories, year after year. It's like old friends coming to visit. It doesn't matter that my children are any older, or that they can now read books by themselves. These are the kind of books that you can't grow out of, and I wonder if one day they'll be the ones I read to grandchildren.
You can see our selection here. They feature nice nature-based themes from the season such as the northern lights, migrating geese, light and darkness, and snowy adventures.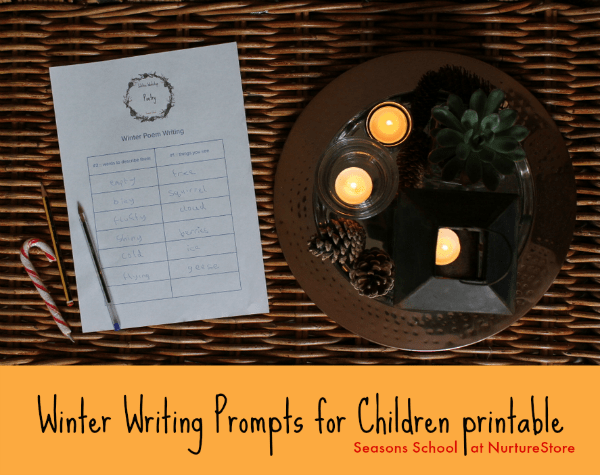 Winter themed creative writing prompts for children
If you'd like to try writing some winter stories of your own, I've made some winter writing prompts with ideas to get you started.
The prompts are a set of simple writing starters based on a winter theme that encourage children to write, and draw, from their experiences and their imagination. We used them as part of my Winter Solstice Workshop.
The printable is one of several free printables available to Seasons School members. Pop your email address in the box here and I'll send you instant access to the writing prompts and all the other freebies.