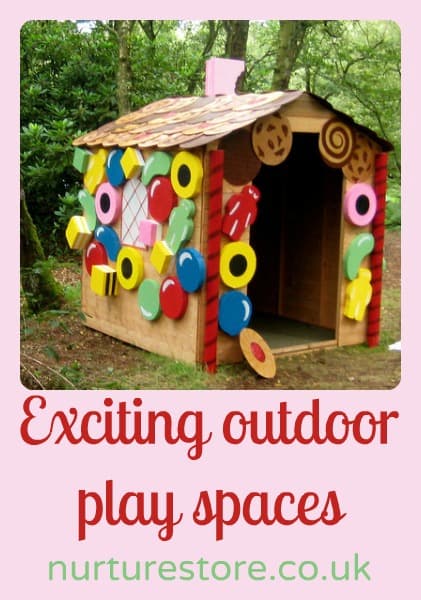 Following on from yesterday's suggestion to take your art outside, today's ideas from the Just So Festival are for imaginative outside play spaces.
The festival is set in 65 acres of oak woodland, with glades creating natural play spaces, but ideas can be borrowed and adapted to fit smaller at-home or school spaces.
How about creating a gingerbread cottage? If you already have a play house the children can customise it with cut-outs of their favourite sweets and biscuits. If not, how about using an enormous cardboard box to make a sweet cottage?
One idea we're definitely taking from the festival is to create a den using natural materials. Living dens are very often made from willow but as our garden is small we need to maximise everything in it. We're planning a bamboo framework with beans and peas growing up to make the walls and roof. These outdoors dens provide a secret meeting place for the children to make their own and give welcome shade in the summer. We'll be adding some solar-powered fairy lights and big cushions and books to make an outdoor story tent.
And what about adding something surprising to your garden? Would you dare to walk through these ferocious jaws? L, who knows now fear, danced right through.
Read all our Just So Festival posts.
And if you like the sound of the festival you can book tickets for the 2012 Just So festival.
Come and take a look at my new e-book The Garden Classroom with has ideas for outdoor play, art, craft, math, science and more.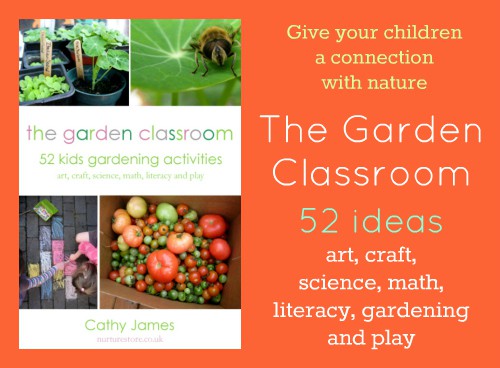 Disclosure: our tickets were free but all opinions are our own