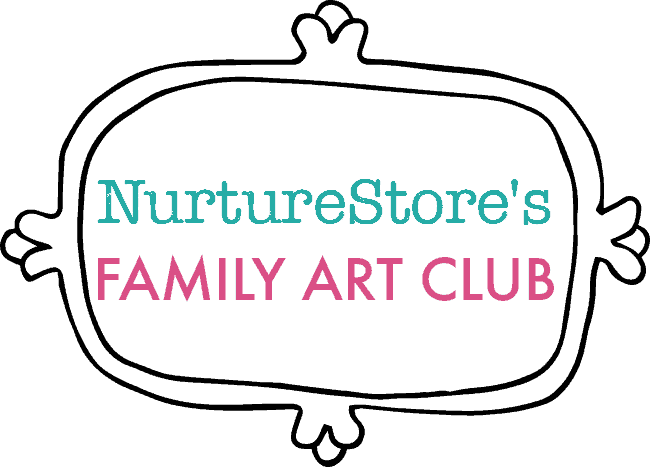 Welcome to NurtureStore's Family Art Club!
I run a version of this art club in real life for my home-education community. We meet once a month, in our local Hobbycraft store and enjoy learning about and creating art together.
In the real-life version the club members age from five upwards, and all the parents and grandparents join in to create their own art too.
The bookings are always over-subscribed, and the workshops are so enjoyed, that I thought I would create an online version of the club so that more people can join in and benefit from all that making art brings.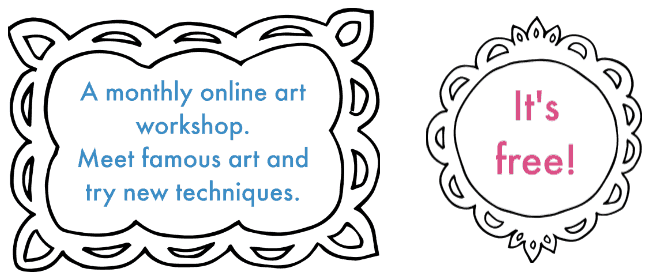 With each month's workshop you will receive:
:: famous and world art, selected to showcase the theme of the month and inspire you to create your own works. This is a great way to build your knowledge of the history of art, art styles and design themes, world culture, geography, history, and social studies.
:: an introduction to different art techniques and materials. I always choose materials that are easily available and affordable (our real-life club, like many, has a tiny budget!) and you'll likely have most of them already in your art supplies. We'll cover a wide range of different techniques including painting, drawing, and sculpture.
:: an invitation to give art a try yourself. I'll show you how you can use the materials in response to the theme and famous works, and then you can enjoy exploring for yourself. My ideas are always a suggestion, they're not prescriptive. Try your ideas, be open and give them a go. Every piece that is produced in my real-life workshops are unique, inspired by the theme but full of the creative ideas of the individual art club member. There is no right or wrong here, ever, it's all about wondering, exploring and discovering.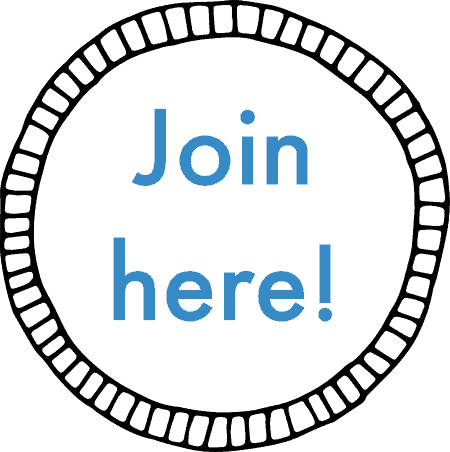 How to join the NurtureStore Family Art Club
Just pop your email address in the box below and I will send you your first instalment. It's free! This will give you instant access to this month's workshop, and I'll also send you a few extra printables and freebies to give you a taste of the other art resources you can find on NurtureStore.