Happy Handmade is bursting with colourful and imaginative crafts and DIY toys that are designed to add even more colour and creativity to your home. With easy-to-follow tutorials and free patterns and printables, you can read, make, and start playing today!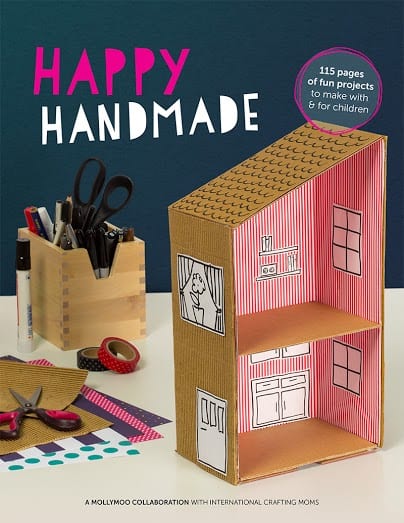 Happy Handmade :: fun projects to make with and for children
If you enjoy making, love recycling, and favour creative play and toys that encourage imagination and fun, Happy Handmade is the book for you! It's a beautiful book that makes you want to start crafting straightaway. I love that the projects are all easily 'do-able' and use materials we already have at home, but also all have that special spark of creativity that makes them unique. And most of all I love how each project is a springboard into lots of fun, creative play.
The book is edited by Michelle McInerney, the creative force behind the wonderful MollyMoo website, and brings together projects from some of the best crafty bloggers around.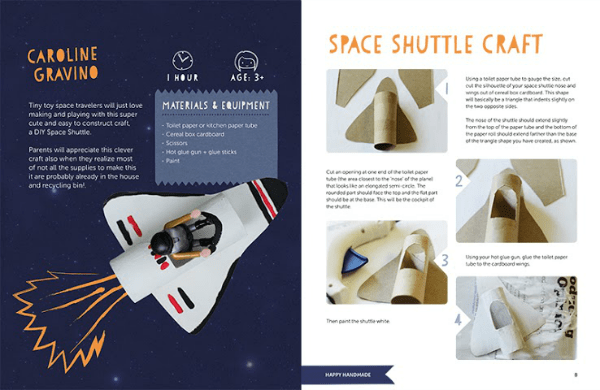 Full of crafty and creative projects 
Happy Homemade will give you:
:: 19 fun projects, with full colour step-by-step instructions, spread over 115 gorgeous pages.
:: Some projects are decorative, others are practical, and many are simply just good fun.
:: Most of the projects cost near to nothing because they are made from recycled materials, cardboard or scraps of fabric and wool.
:: There is something for all levels of ability, and for children from age 3 to 12+. You can follow the simple step by step photographs, or use the projects as starting points for your own customisations.
:: Patterns for felt fairies, toilet roll unicorns, flower sewing cards, bow ties and a woven doll's skirt are all included with the book.
Take a peek inside….
How to get your copy
Happy Homemade is available for just $12.99 from the MollyMoo website here.