A super fun idea for Halloween messy play – how to make a jello sensory tub!

this post contains affiliate links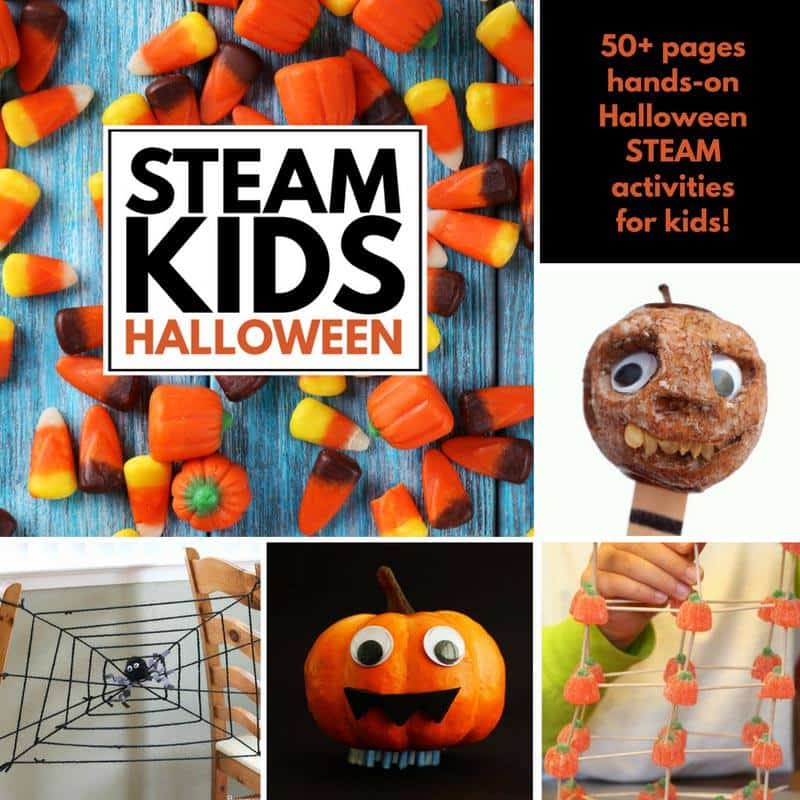 50+ lesson plans and activities for Halloween
Get your resources here and your children will love their Halloween learning!
click here: STEAM Kids Halloween lesson plans

Halloween messy play – jello sensory tub
Halloween has many traditions – jack-o'-lanterns, trick or treating, dressing up in scary costumes – but in our house it's the jelly messy play which is the one which is most looked forward to by the children.
In previous years we've had jelly lucky dip inside a pumpkin and in a cauldron, which the kids squish through (if they dare!) to grab sweets which are hidden at the bottom. This year we are going with a sensory tub full of green and orange jelly with some ghoulish treasures to discover and scoop out.
Top tips for jelly messy play
:: Make your jelly the day before to give it plenty of time to set and take it out of the fridge at least half an hour before you're going to play with it otherwise it is really, really cold
:: You can give the children a tub of set jelly but it can actually be a little hard for them to dig into and scoop around, so you might want to chop it up a little first
:: If you have very young children and you're adding things in to the jelly for them to play with stick with either all things they can eat or all things they can't – otherwise it's very easy for them to end up with something inedible in their mouths
:: If you're adding jelly-type sweets don't put them in while the jelly is setting because they will probably melt and loose their shape. Instead, prepare and set the jelly and then add the sweets to your sensory tub and place all the jelly on top
:: To contain the mess you might consider taking your jelly play into the bath tub. Play with the plug in, scoop out the jelly when you've finished and give the tub a good scrub. The tub can get slippy so we have 'bums on the bathtub' rule and the kids have to sit down to play.
:: Or if you have a paddling pool, set it up (minus the water) in your play space and pop the jelly sensory tub in the middle. The children can sit inside the paddling pool and scoop and play and any stray jelly will end up in the pool, ready for an easy clean up, rather than on your carpet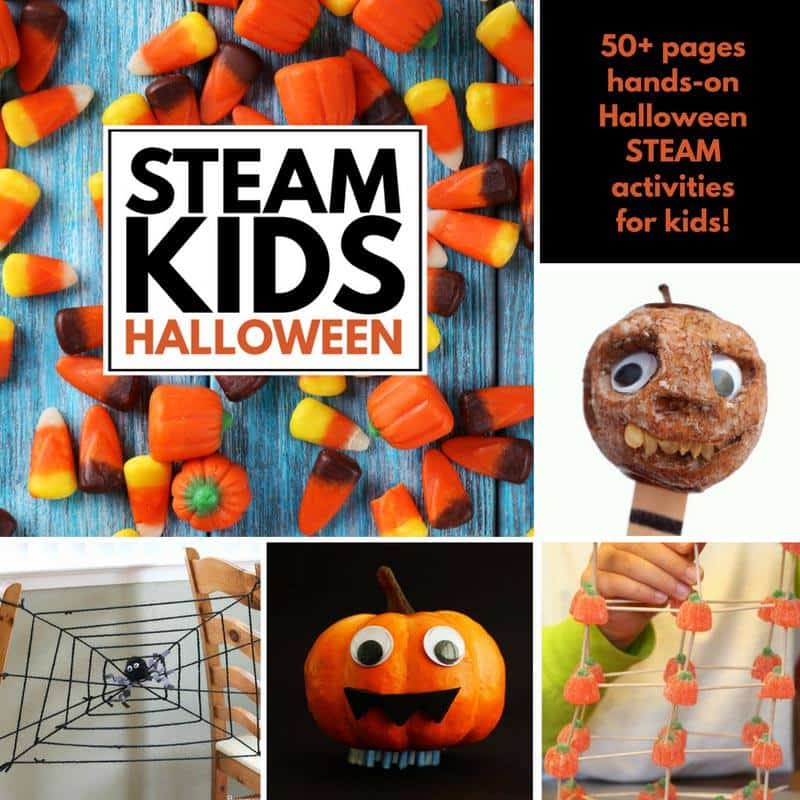 Halloween STEAM Kids lesson plans and activities
These resources will:
:: add lots of learning to your Halloween celebrations
:: get children thinking and creating with 50+ pages of spooky fun
:: work across the curriculum, combining Science, Technology, Engineering, Art and Math for hands-on, whole-brain learning
:: use simple materials, with a quick set-up time and step-by-step guides, so you're prepped and ready without any hassle
:: engage children aged 4 to 10 in fun lessons that they'll remember!
:: give you a fun and educational Halloween at home or in class