All our most popular ebooks are half price – this week only!
Stock up on these ideas for creative and delightful learning and you'll have a library of wonderful resources for your child.
Sale ends Saturday January 20th.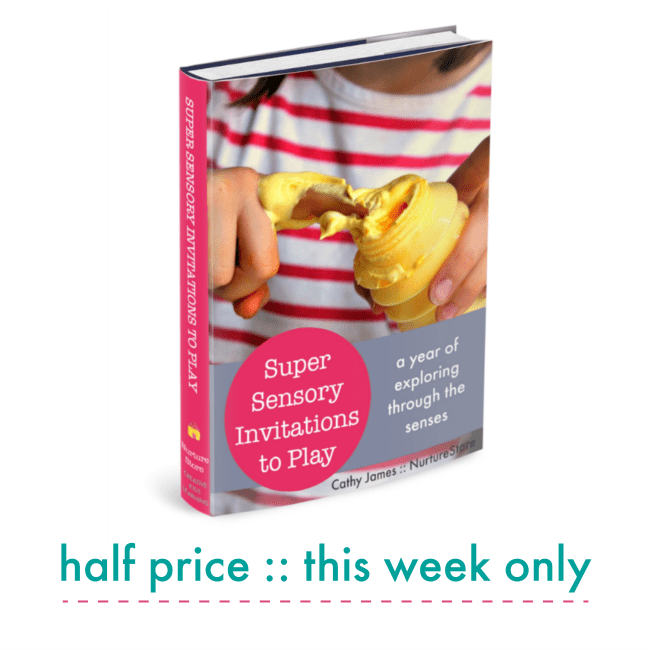 Super Sensory Invitations to Play is a delightful resource that encourages your children to explore the five senses through the year, using a wide variety of sensory materials. It includes 52 invitations to play, linked to the festivals and seasons of the year, and including water, ice, dough, rice, paint, sand, sensory tubs, and more.
It comes with a printable recipe book featuring all our favourite recipes for play.
Click to buy now for only $7.49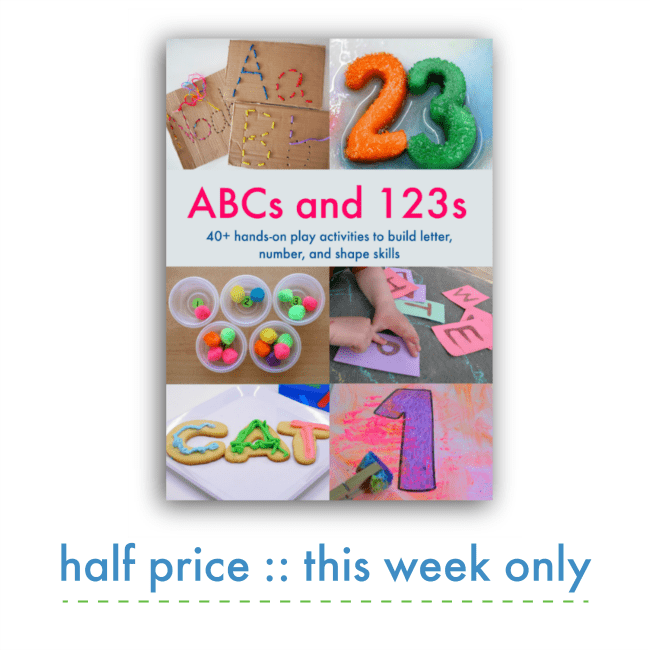 ABCs and 123s gives you 40+ hands-on play ideas that will help your child build their letter and math skills joyfully, through games and play.
The activities have been carefully chosen to offer a wide range of math and literacy skills, working across the curriculum to incorporate play, imagination, science, sensory, and art.
Click to buy now for only $7.49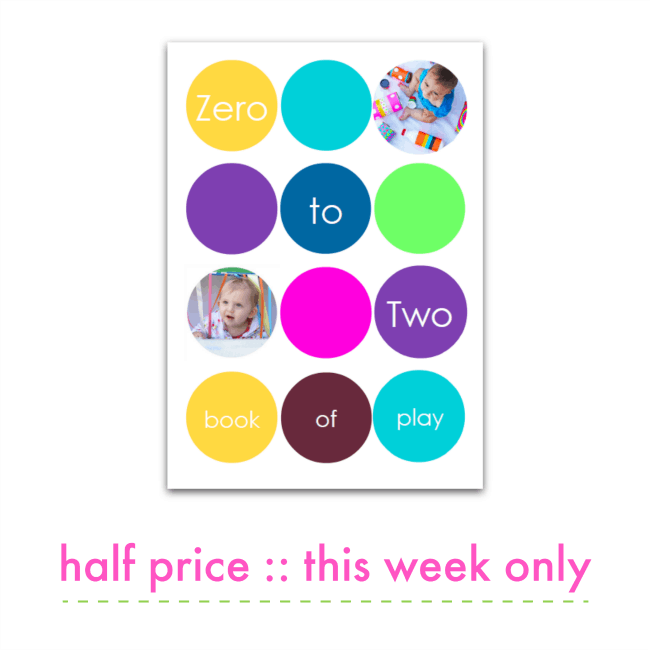 Zero to Two: The Book of Play is packed with fun activities that are perfect for babies and toddlers. It introduces sensory play, art, and imaginative play.
It includes free printable puppets and fun printable stroller cards.
Click to buy now for only $4.49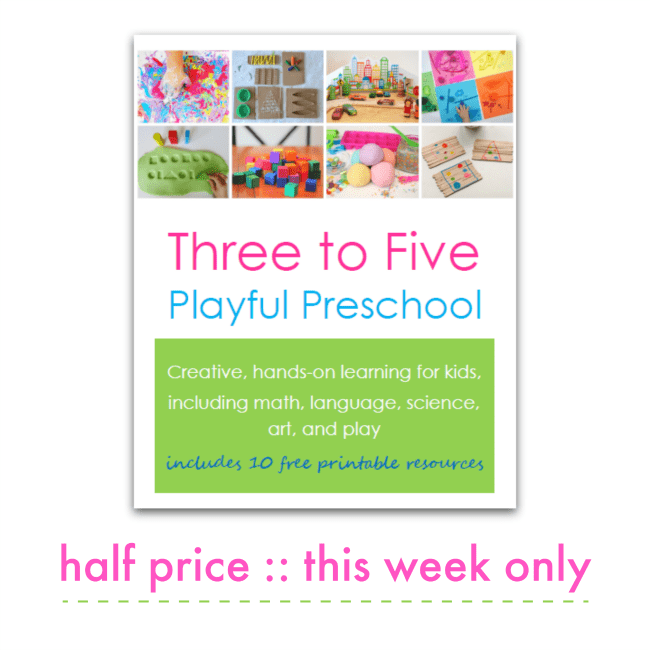 Three to Five: Playful Preschool is full of creative, hands-on learning, including math, literacy, science, art and play.
It comes with ten fantastic printables including My First Journal, a city-scene for pretend play, recipe card, and math and alphabet game cards.
Click to buy now for only $4.49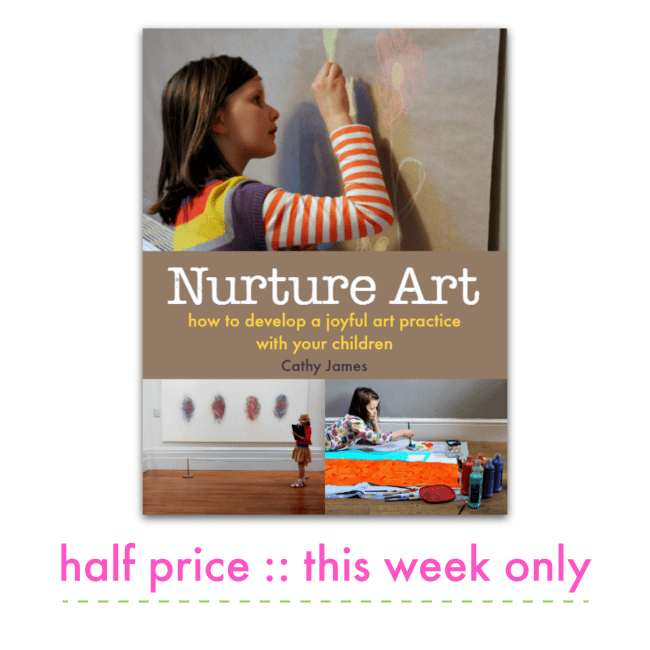 Nurture Art is full of ideas and practical tips that will get you easily set up and enjoying art with your children. You'll develop skills to positively nurture your children's creativity, using supportive language, growth mindset techniques, and visual thinking strategies. And there'll be interesting personal development for you, as you think more about arts education and your own creativity.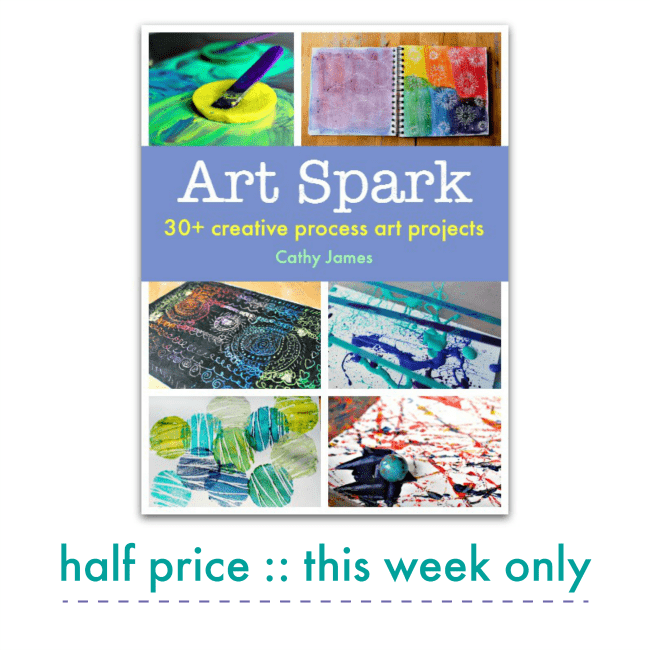 Art Spark is packed with gorgeous photographs and art ideas that you'll be excited to try with your children. It includes 30 art projects, with lots of extension ideas, that make it easy for you to explore creative techniques with your children – ideas you can keep using as your children grow.
Click to buy now for only $7.49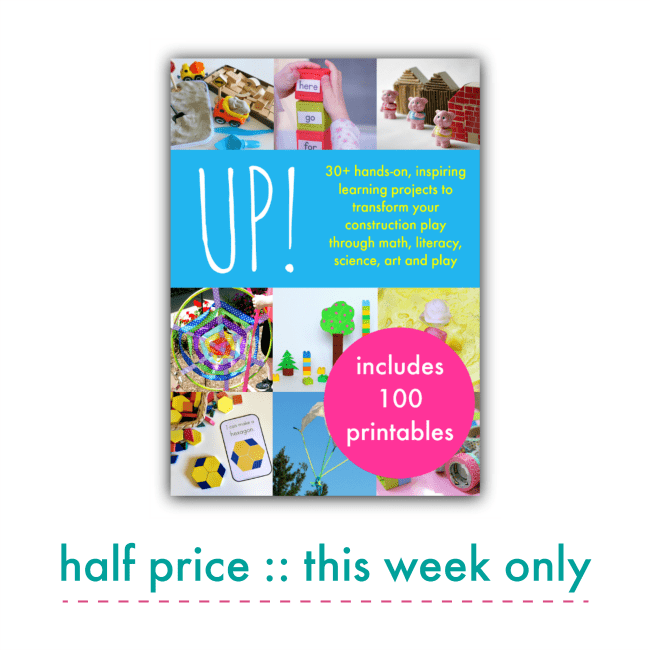 Up! will take your child's love of blocks and building, and go far and wide across the curriculum. With 30+ projects across math, literacy, science, art, and play, Up! shows you how to support passion-led, hands-on learning. It includes inspiring ideas for mobiles, rockets, airplanes, parachutes, build challenges and more. Includes 100 printables.
Click to buy now for only $7.49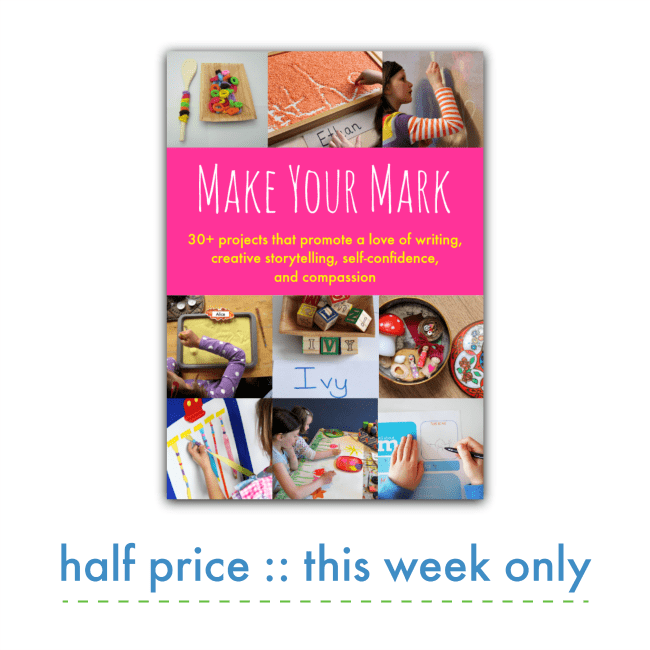 Make Your Mark brings you 30+ projects that will help your child develop a love of writing, creative storytelling, self-confidence and compassion. Through play, art, language, and writing this book will help your child discover themself, and make their mark on the world.
Click to buy now for only $7.49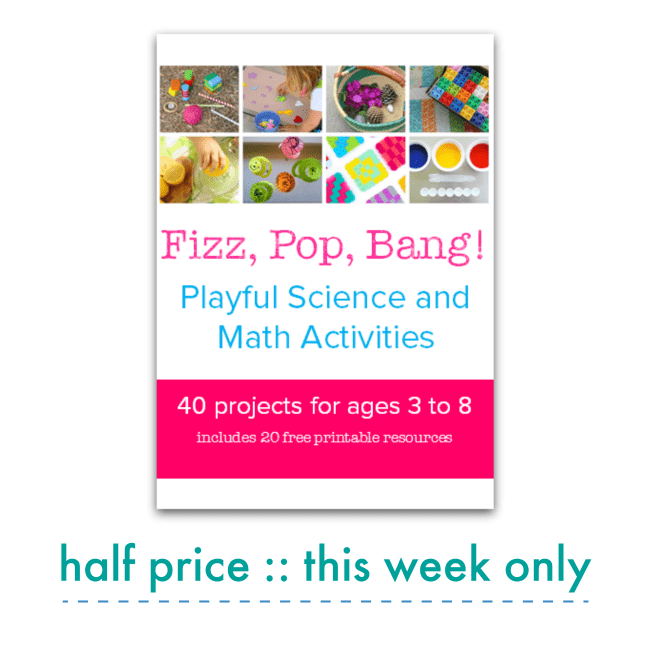 Fizz, Pop, Bang! Playful Science and Math Activities is designed to bring hands-on fun and enjoyment to math and science. It is packed with powerful learning opportunities in math and science, shared through ideas that incorporate art, play, sensory learning and discovery, for a whole-brain approach.
It includes 40 educational projects and 20 printables including a set of build-your-own 3D shape blocks, engineering challenge cards and a range of math games.
Click to buy now for only $4.99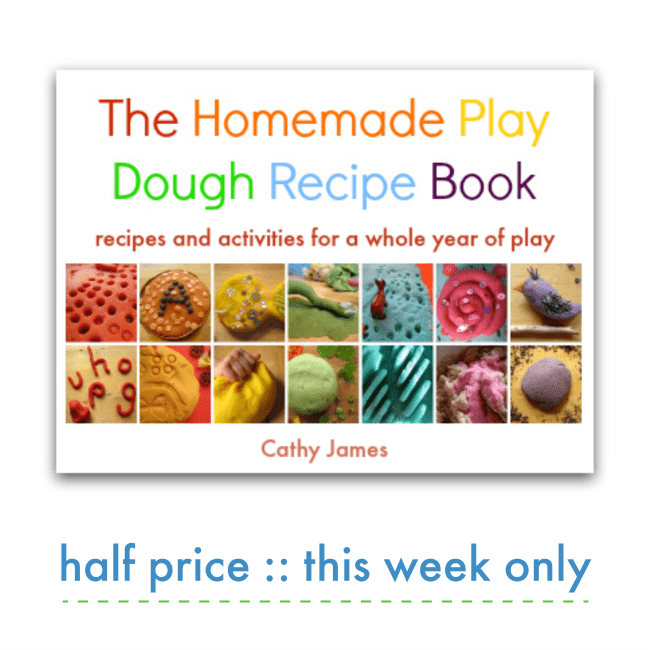 The Homemade Play Dough Recipe Book brings you recipes and activities for a whole year of play dough fun.
With ideas for every season, together with literacy, math and art activities, if your child loves play dough, this is the book for them!
Click here to buy now for only $4.99

Important Information
By purchasing items from our website you consent to our Privacy Policy. All ebooks and other digital products are subject to copyright and may not be shared or distributed in any way or form.
All products listed on this page are priced in US dollars unless stated otherwise.
With the exception of the United Kingdom, the products listed on this page are not available for purchase in the EU.