Welcome to the Autumn Play Planner: fun play every day 
Thank you for all the lovely feedback from our weekly Summer Play Planners. I'm so happy you enjoyed the ideas we shared – and it's just lovely to hear how you've used the ideas with your children.
But now summer's over, the kids are heading back to school – but we're not going to stop the playing, are we? Here's the first edition of an Autumn Play Planner. I'll be sharing seasonal ideas, with lots of nature projects and ideas for more indoor play. I'm also going to be including some inspiring ideas from around the web, especially some of the ideas that are shared each week in our Play Academy idea swap. So, I'm hoping you'll find these planners helpful as the weeks roll.
Receive your own copy of the Play Planner
If you'd like to have a copy of the weekly play planner delivered straight to your e-mail in box, just sign up in the 'Join Our E Newsletter' box over on the right. The planner will arrive on a Sunday, ready and waiting with a week's worth of play ideas for the week ahead.
Monday's child is…
 having fun with early writing skills, making marks in playdough
Tuesday's child…
Wednesday's child is…
 making their own Stick Man (from Red Ted Art)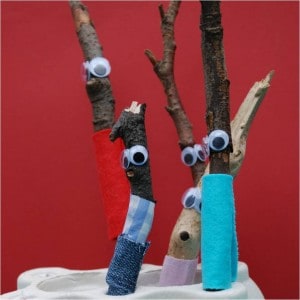 Thursday's child is…
creating an autumn leaf collage tree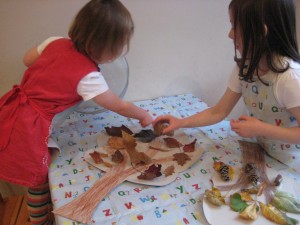 Friday's child is…
 building autumn mobiles (from Ready for Ten)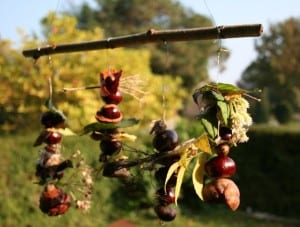 Saturday's child is…
  treasure hunting in the woods and designing gargoyles
Sunday's child is…
 playing I Spy My Name and Letter snap