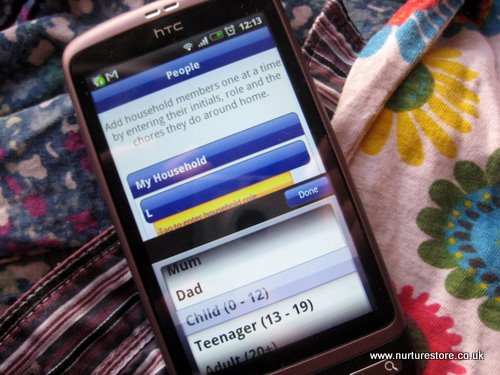 Ever wondered how much you'd earn if we actually got paid for all the washing, ironing and meal cooking we do? Well, I for one now know. Your Cover insurance asked me to test out their new Chores Worth app, and I can tell you I'm worth a fortune!
The app lets you see exactly who in your family is really doing all the chores and calculates how much all that work is worth. It could be quite an eye-opener. The app ranks everyone's efforts and presents you with a winners podium – which could be a fun way to motivate some healthy competition if you're trying to encourage your kids to do some chores around the house.
The app is super easy to download and available for both Apple and Android. I usually hand over my phone to my husband for any kind of technical stuff (and yes, he did get some credit in the scoring for 'computer maintenance') but I easily managed this one by myself. You key in details of who's in your family and what chores they do and the app does the rest.  There are more details on the app page if you want to check the full instructions.
So who wins in our house? No prizes for guessing it's mum who's Mrs. Mop. (And please note the photos feature my ironing pile, just to prove my point.) But I was surprised to learn that come the day I rule the world and have a magical budget that pays us for all our domestic duties, I'll be raking in over £27k a year.
If you can't wait until then, Your Cover are running a prize draw to celebrate the launch of the app and giving away all kinds of goodies like Dyson vacuum cleaners, De'Longhi Magnifica coffee brewers and also some iTunes vouchers and Bose SoundDocks. Head over to their facebook page before 31st March to find out how you could win.
#sponsored post