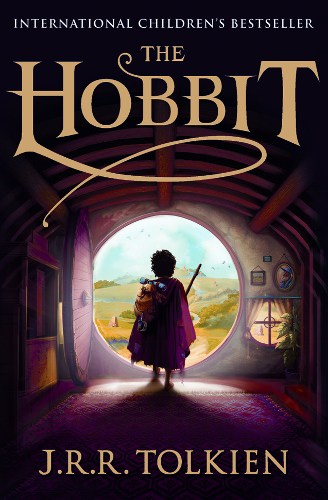 One  of the absolute pleasures of being a parent is re-discovering wonderful things from your own childhood that you now get the chance to pass on to your own children. Sharing special bedtime stories is one of those treats, as you get to re-read classics and re-discover amazing stories all over again.
Did you read The Hobbit as a child? Do you remember the evocative descriptions of Gollum and his lair? The wonderful images of the deep, dark forest? We all know sharing stories with children is so beneficial for them but it's an extra treat to have a book like The Hobbit, which parents can enjoy reading just as much as the kids. No need to try and skip pages or read on auto-pilot!
Win a copy of the re-released The Hobbit
To celebrate the re-release of The Hobbit I have three copies of the book to give away to three Nurturestore readers.
To win: leave a comment on this post telling me about a favourite story you remember reading with your parents.
You have until midnight (GMT) on Tuesday 3rd July 2012 to enter. Then I'll pick three answers that I like the best and the people who left those comments will each win one copy of The Hobbit book. The competition is open to UK residents only. You must leave a way for me to contact you (your e-mail address in the signature box is fine) or your entry will not be counted. I will pass the winner's details on and The Hobbit team will send the books to the winner.
So tell me: what do you remember reading with your parents when you were a child? 
#sponsored competition