Happy New Year! Welcome to the second annual Simple Play community event. Join in with us for  a month of play that's focused on getting back to the heart of the blog and the heart of childhood. Play along and share your photos with us!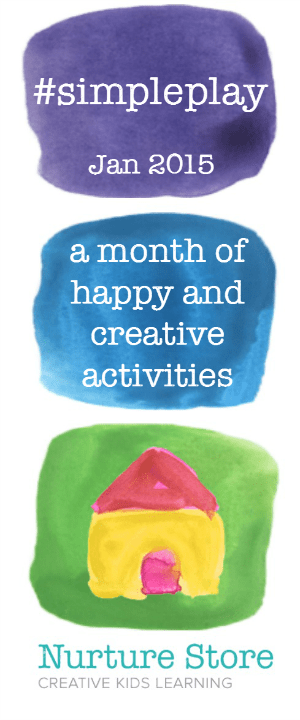 Simple play :: complex learning
Play doesn't need to be complicated. It *is* fun to ring the changes of each season with some fun themed activities – my children love it. But the vibrant world of kids blogs, Instagram images and Pinterest ideas can sometimes make me feel that everyone is looking to do more amazing, more quirky, more involved activites with their children – always looking for something wow! I'd like to start this new year off with a difference. A pause, a rethink, a coming back to the heart of what this blog is about and what I think childhood should be about. And I'd like to invite you and your children to join in with me.
A resolution to keep it simple and play
Have you made new year resolutions for yourself? I like to pick Words of the Year: a word or two that become my mantra for the rest of the year. I'll forget resolutions by March, but having a couple of words to guide me through the year works for me. When I'm stressed, or over whelmed, or lacking in inspiration, I come back to the Words of the Year and see how they are framing what I'm doing, what I should be doing. How about we start of this year with the words Simple Play?
If you're reading NurtureStore, I bet you are passionate about play and giving children a great start in life. I think one of the very best ways to do this is to provide children with lots of opportunities to play, simply. Are you with me? Will you join me for a special month at the start of this year (or whenever you need it to re-focus and re-think) and join the challenge for a month of Simple Play :: complex learning?
How to join the Simple Play month
Join in with the play ideas on NurtureStore
We had so much fun with this event last year. In 2015 we'll be following the same format, taking one super simple play idea each day, and celebrating it. I'm inviting you to join in and explore the idea with your own children. There will be ideas for all ages, and suggestions for variations, but at the heart of each post will be a very simple idea. See which ideas your children like. Set out a few simple props for them to use. Watch as they play, and observe what they do, say, ask, and learn.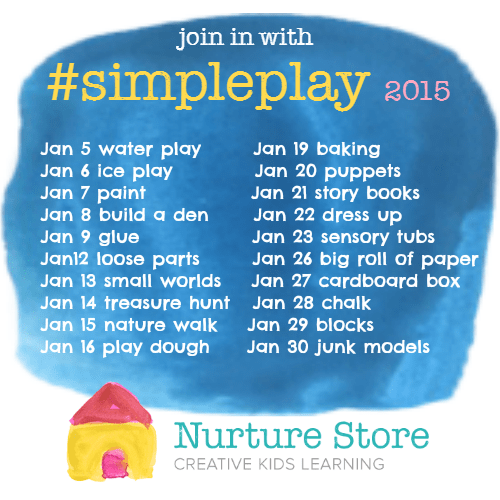 Share with the Simple Play community
One of the very best things about writing this blog is the connections it gives me with you. I wasn't blogging when I was a new, first-time mum, or when I first started working with young children – but I wish I had been. I find now that that through this online world we offer so much community and support and ideas to one another.
My favourite place to hang out online is over at the NurtureStore Facebook page. There are thousands of like-minded mums, teachers and childcare professionals who gather there to chat, seek advice, share tips. So – will you come and join us? Hop on through and say hello. Tell us about your children. And stick with us through the month (and beyond) and share the simple play you're enjoying with your children. You can also join in on Instagram, tagging your photos #simpleplay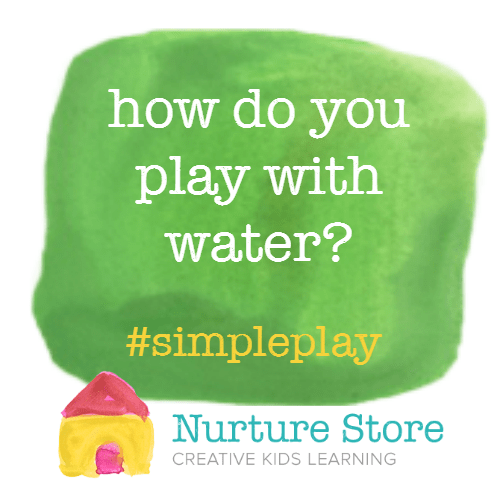 Let's get started with a splash!
Today's idea to get us started uses one of the most simple play materials around: water. Everyone has it. It's free, It's clean. It's readily available. And it's so much fun to play with!
So today's Simple Play invitation: can you try some water play today? Here are ten ideas that might spark a super play idea for your children. Read then together – see which one they'd like to try, or maybe they'll get their own idea from the list. Help them gather the materials they need, then… let them play!
Take a photo and share it with us on Instagram by adding the hashtag #simpleplay. Come and chat on Facebook and tell us what water play you tried, and upload a photo for us to see.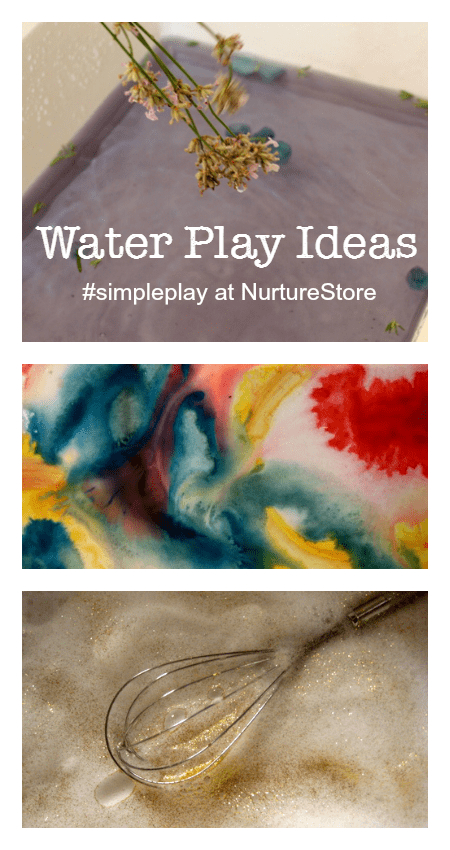 Ten ideas for simple play with water:
1. A simple bucket of water is a super sensory tub – very young children need nothing more. But add some paint brushes or paint rollers and you can create some water paintings. Or explore some wet-on-wet water painting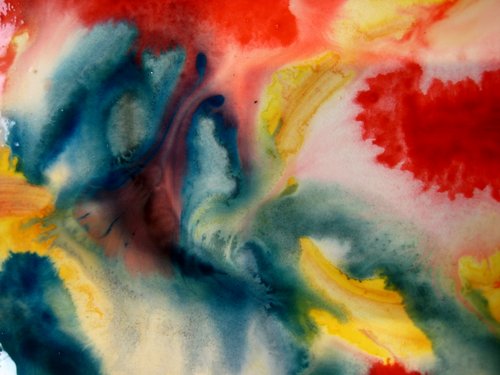 2. Add some washing up liquid, offer up a whisk, and see how many lovely bubbles you can mix up.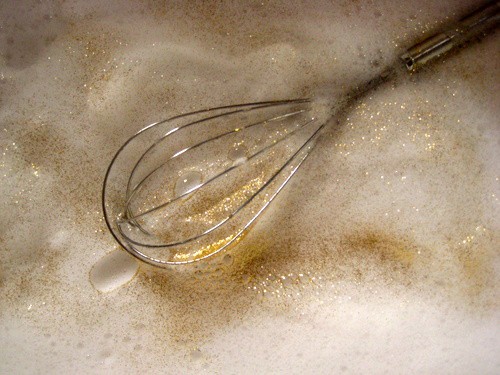 3. To add some extra sensory elements: drop in some food colouring to your water bucket or bath tub. Sprinkle in some spices such as cinnamon or ginger. Shake in a little glitter. Add some flowers. Use herbs.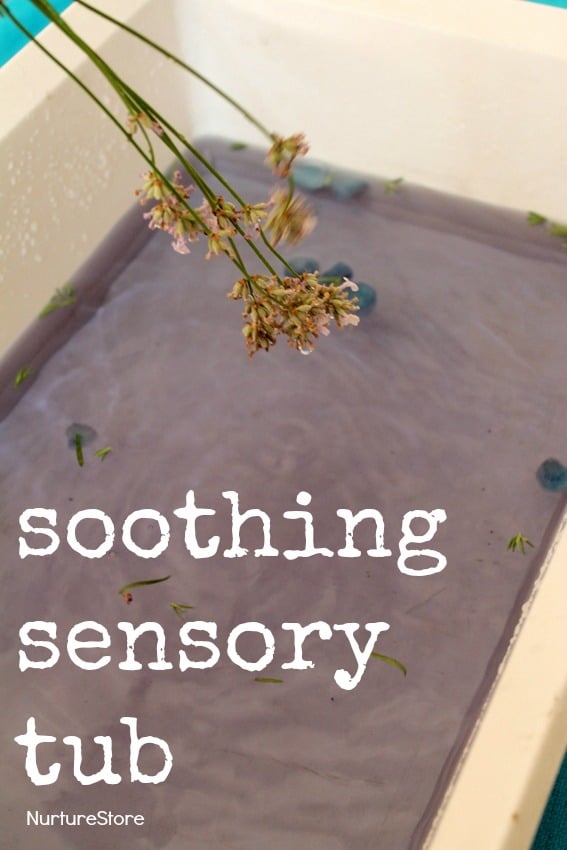 4. Make a little boat out of junk bits and pieces and go for a sail.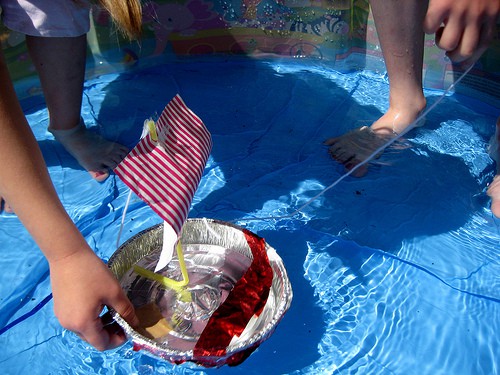 5. Offer some measuring jugs, funnels and containers and explore volume and dimension.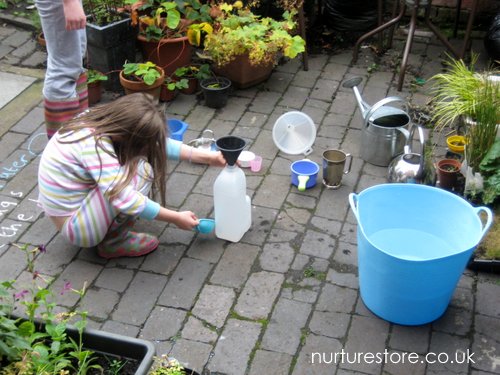 6. Add a teapot, cups and saucers for some role play afternoon tea.
7. Bring some songs along to bath time: Row, row, row your boat, Five little ducks, Thou shall have a fishy…
8. Turn your water tub into a small world: add shells, pebbles and pretend fish to make a rock pool or an ocean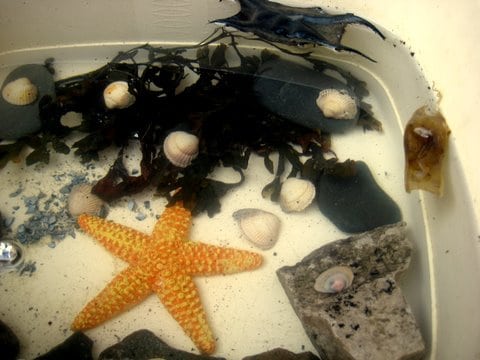 9. Let your children do the washing up!
10. Set up a car wash for your all your toy vehicles.
Ready to play? Get set, go!
So this is your challenge for today: can you make a splash and start your new year with some simple water play? Come and tell me what you tried and share a photo: on Facebook or on Instagram with #simpleplay.
There's another simple play idea on the way tomorrow, which is a great follow on from today's water play. Plus, you'll be able to download a free Simple Play Planning chart that will help you organise your commitment to simple play.
See you tomorrow – happy playing!
Super Sensory Invitations to Play

Ready for a whole year of exploring through the senses? Super Sensory Invitations to Play is a delightful resource that encourages your children to explore the five senses through the year, using a wide variety of sensory materials. It includes 52 invitations to play, linked to the festivals and seasons of the year, and including water, ice, dough, rice, paints, sand, sensory tubs, and more.
They are easy, simple, and fun ideas that you can use right now to give a multi-sensory boost to your play and learning. It comes with a printable recipe book featuring all our favourite recipes for play. Come and see more here.