I love Fridays! Can't wait to see what you've all been playing this week. We had some great links last week – thank you so much for sharing your ideas. This bubble blowing from The Mother Lode looks such fun!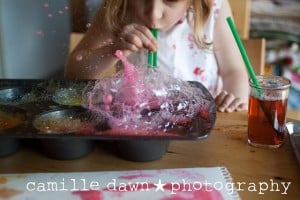 I'd love to encourage more people to join our link up and benefit from the play ideas. Would you help? You could include a link to this post on your blog, use our badge (grab the code from the left hand column) or spread the word on Twitter or your Facebook page? Thanks for your support.
Will you share a play idea with us this week?
First time at the Play Academy? Find out more about how to play.
And if you're a fan of children's crafts you'll also love Maggy's Kids Get Crafty link-up each Wednesday over at RedTedArt.