I am so thankful to have you all reading along with our playful adventures here on NurtureStore, and I wanted to share a little gratitude with you… so I've made a Thanksgiving coloring page printable.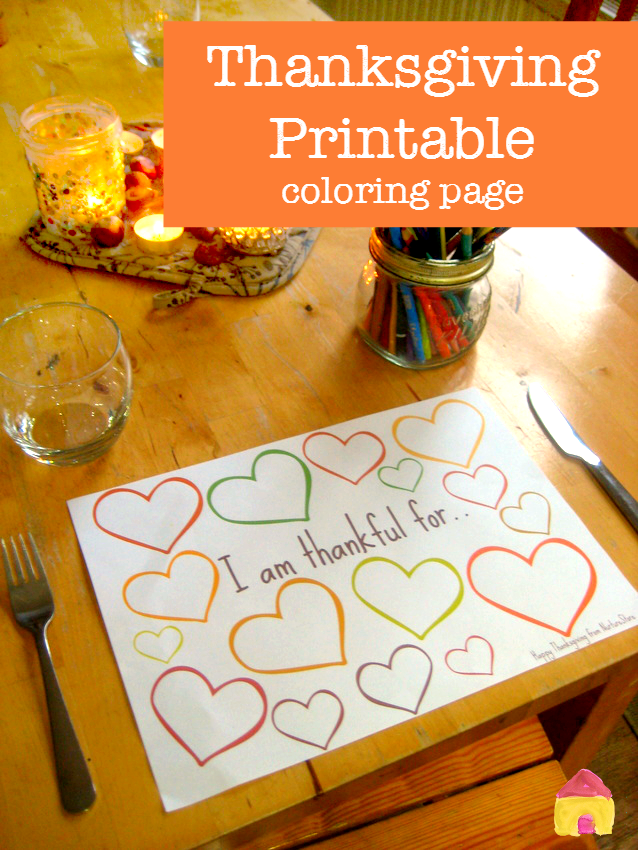 Thanksgiving coloring pages printable
I try and weave a sense of gratitude into our every day lives, and my girls and I often talk about what we are grateful for – often as part of our bedtime routine, when we talk about what we have done that day. At Thanksgiving though, there is an opportunity for the whole family to really focus on giving thanks.
This Thanksgiving coloring page is a simple little design, but I hope you like it. You can click on the image below, which will take you through to our shop. From there you'll be able to print off as many free copies as you like.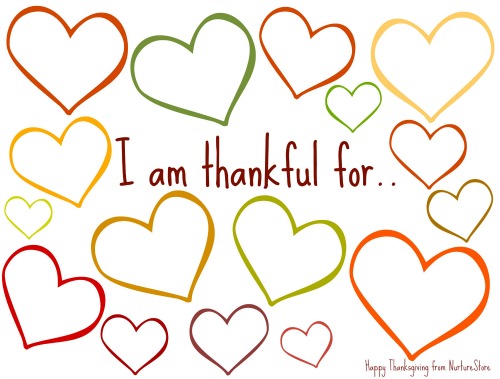 Click the image above to find this free printable in our shop.
You can use the printable as a coloring page, as a discussion topic, or as part of a lesson. I also think the coloring page works really well as a place mat on the Thanksgiving table. Print it out on card rather than paper, and set it our alongside a pot of colored pencils. The children can color, draw or doodle what they are thankful for in each heart, while they wait for dinner to be served.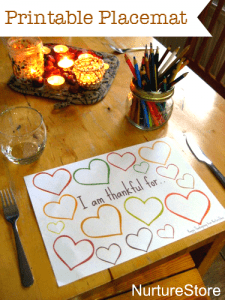 More autumn and Thanksgiving activities
Click through see all the ideas in our archive of autumn and Thanksgiving activities.