Are you ready to see our scary monster craft? Made by B, he's terrifying! Watch the video and all will be revealed.
To make a scary monster
All you need is a square piece of paper and some pens and embellishments to decorate him.
Use your square piece of paper to fold a traditional paper fortune teller. If you need instructions  Maggy has a great video showing you how to fold a fortune teller.
Open up the centre and colour in a scary mouth, or add some fangs or a forked tongue.
Add eyes, horns any other  terrifying embellishments. You could also add a length of fabric to the back to cover your arm as you play with your puppet.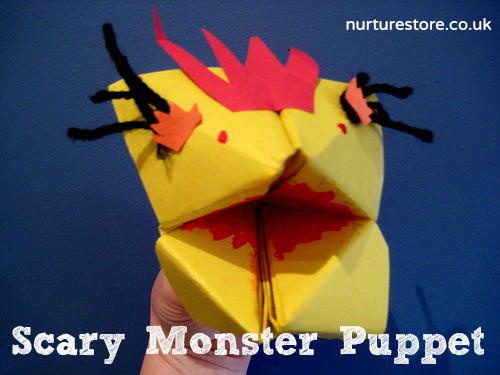 Once you've made your scary monster you're all set to frighten friends and family for Halloween. Raorrrr!