Kids activities all week long with NurtureStore's Play planner
If you'd like to have a copy of the weekly play planner delivered straight to your e-mail in box, just pop your e-mail address in the box below. The planner will arrive on a Sunday, ready and waiting with a week's worth of play ideas for the week ahead.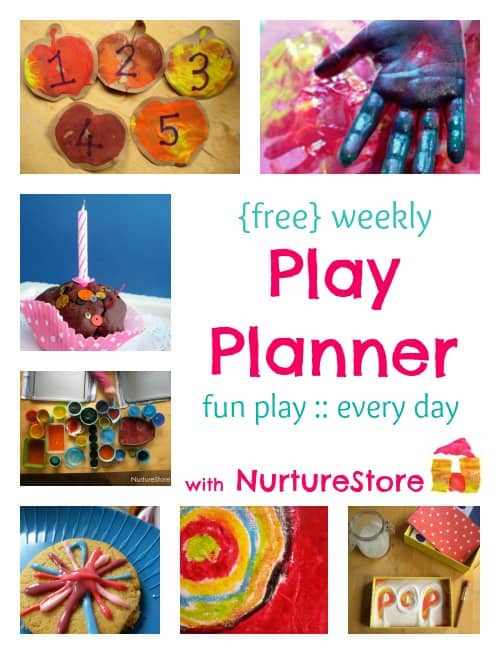 Get ready for the Spring Learning Through Play special offer!
Get ready for another super special offer!
From 8th – 14th April you can get over $130 of e-books and resources, all based around Learning Through Play, for just $9.99!
This Spring Special Offer includes books, resources and an on-line course, and covers sensory play, outdoor play, art and crafts, positive parenting, learning to read and write, math and lots more. There's so much in the bundle it will give you ideas to use with your children all spring and summer long. You'll recognize the authors as the writers of some of your favorite blogs.
Mark your diary for April 8th so you don't miss this special offer!