There are over one thousand free activities to pick from on NurtureStore. We have suggestions for creative play and learning spanning math, literacy, science, art, craft, and more. But here's the thing: you don't need to do them all. And not every day.
The resources are here to dip into when you need them, when you want them, to suit you and your children. So, amid all the planning for summer, and the scheduling, and the trips, and outings, and ideas for things to do, I wanted to give a gentle reminder that we can set the tone for our own summer.
We can make a summer manifesto that suits us. That gives us a few months of fun, and joy, and happy, but on our terms. A pause in the year, to relax and enjoy.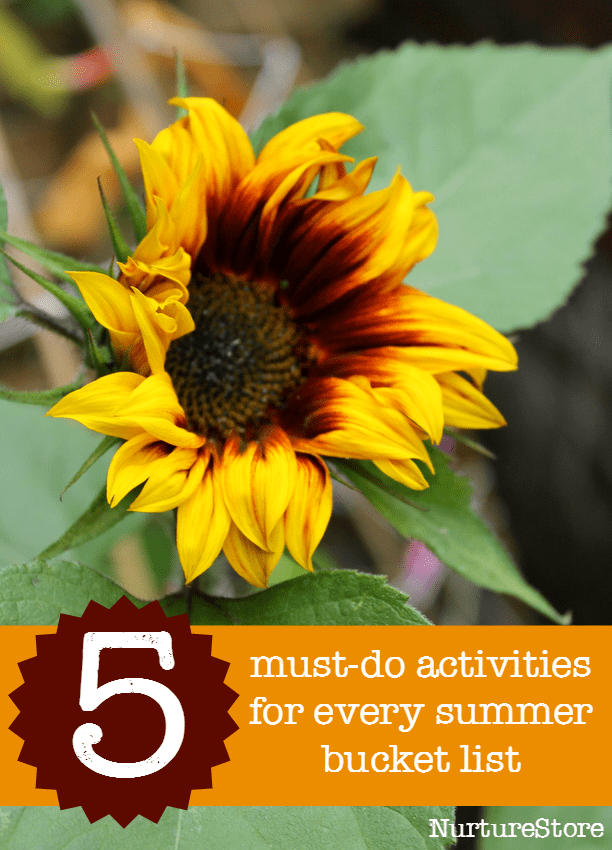 Here are my five must-do activities for any summer bucket list