For a fun kids art idea that gets your imagination firing, take the Cut :: Stick :: Draw challenge!

Cut :: stick :: draw :: kids art challenge
This kids' art idea takes a pile of left-over magazines and catalogues and invites children to see what their imaginations can create with them.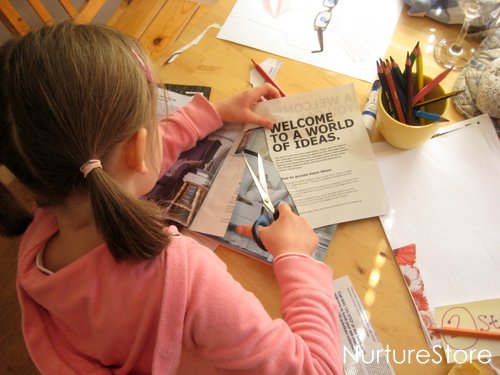 We started by going on a scavenger hunt through the magazines to see what treasures we could find inside. When we found a picture that caught our eye we cut it out… (great scissor practice for little fingers!)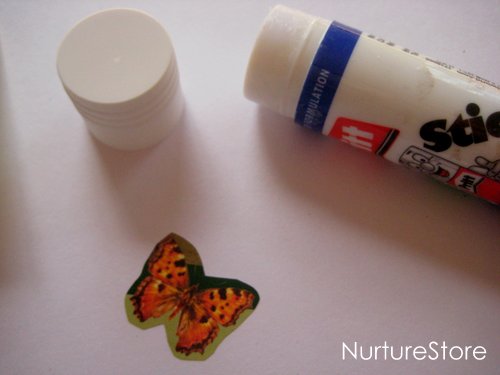 And then stuck it down onto some plain paper. The challenge was to see what pictures we could create around our magazine cutting. What ideas did the image give us? What background or extras could we add to transform our snipped-out picture into something else?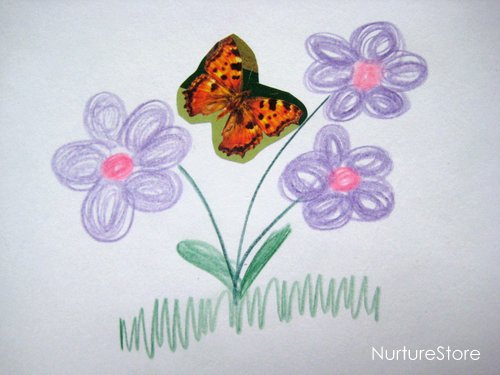 The butterfly got a garden….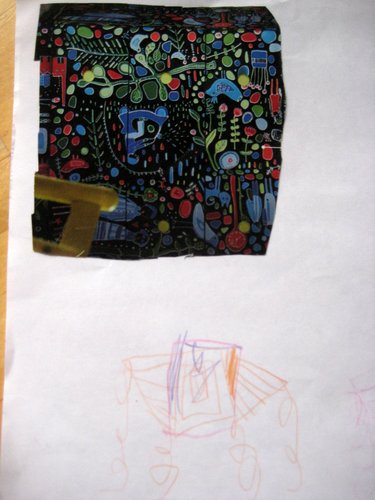 The Ikea rug became a work of art in a gallery, with fancy chairs for the visitors to sit in while they contemplated the masterpiece.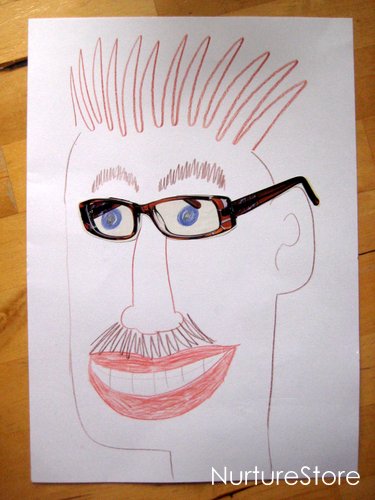 The glasses found the face they belonged to…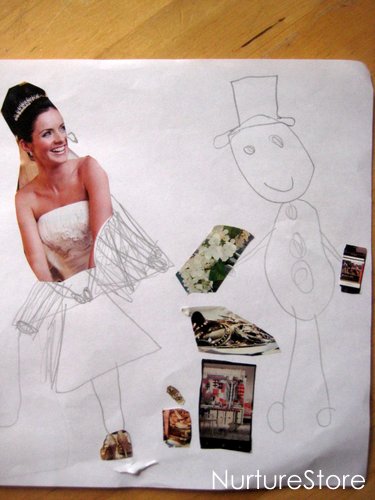 and the bride got her dress, a groom and a sprinkling of lovely wedding gifts!
This was a quickly put together idea for a rainy day but I love the idea of preparing an extra set of these cards, ready for a drawing game. A set of them on the kitchen table would make a great mealtime activity-  the children could grab a picture card and add their illustrations while they're waiting for their meal to be served.
More kids art ideas
Looking for some more kids art ideas? If you like the idea of turning pictures into a story, have a look at our sticker tales. You can also browse the full kids art archive or come and follow NurtureStore on Pinterest where we have a whole board dedicated to kids art.