Kids activities all week long with NurtureStore's Play planner
If you'd like to have a copy of the weekly play planner delivered straight to your e-mail in box, just pop your e-mail address in the box below. The planner will arrive on a Sunday, ready and waiting with a week's worth of play ideas for the week ahead.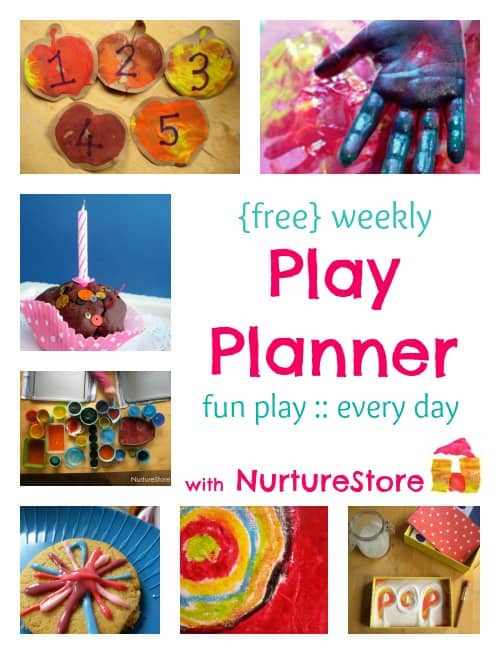 Stop by nurturestore this week for lots of sunshine activities!