Kids activities all week long with NurtureStore's Play planner
If you'd like to have a copy of the weekly play planner delivered straight to your e-mail in box, just pop your e-mail address in the box below. The planner will arrive on a Sunday, ready and waiting with a week's worth of play ideas for the week ahead.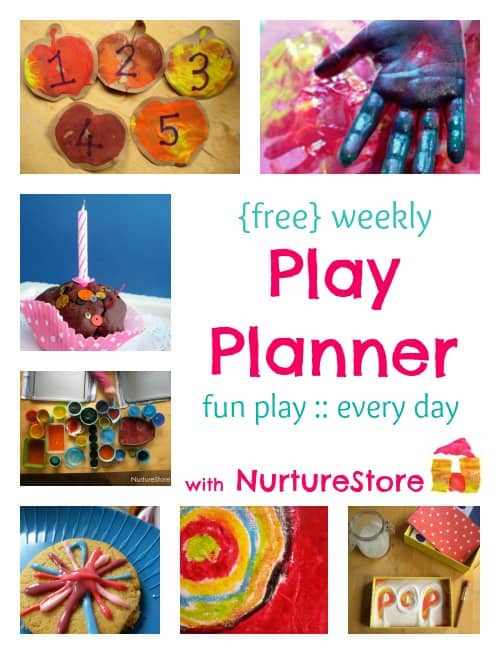 Hi everyone! Hope you have all been enjoying a wonderful summer. Don't tell me off for including an autumn item in this week's Play Planner! I know lots of you are planning ahead, so I hope you find it helpful.
Oh and watch out for a special announcement in next week's Play Planner. I have a 'Back to School' bonus for you!
Cathy x