Last year we had so much fun running our Sunflower Club with you all that this year we thought we'd like to make it even bigger and better. We've joined forces with Have a Lovely Time to launch a Sunflower Challenge and I'm hoping you're all going to join in and help us raise funds for a hospice which helps people with life-limiting illnesses and their families.
We're inviting you all to grow sunflowers with your children, either as a family or a class or group and take part in a competition with fabulous prizes for the tallest sunflowers. We also have a free e-book full of fun learning activities for you all, so you can add in some science, maths, art and creativity as you grow. Are you up for the challenge?
How to enter:
1. Donate a minimum* of £2** to our JustGiving page. * Any more is most welcome, if you aren't feeling the pinch already at a couple of quid.
2. Register online at Compton's website, and email Katie Love at Compton Hospice (katielove[at]compton-hospice.org.uk) quoting your JustGiving reference number, telling her your name and address so that she can send you a packet of seeds. (Everyone needs the same seeds to see who does the best with them…)
3. With the help of Katie's information pack and NurtureStore's Sunflower Activity e-book, grow your sunflower, measure it and tell us all about your success to be in with a chance of winning a prize.
4. Take a picture of you and yours with your blooming sunflowers so we can share your progess with readers of Have a Lovely Time and Nurturestore.
5. Spread the word about the Sunflower Challenge by adding our badge to your blog and inviting your friends and readers to come and join in too.
Our Sunflower Activities e-book is full of ideas you can use with your children to get the most from your sunflowers growing. It includes ideas for adding in science, maths, art and creativity as you grow. You can download the e-book for free simply by clicking on this link:
To find out more about Compton Hospice and the fabulous prizes on offer pop over to Have a Lovely Time to read more.
We hope you'll join us in this project and have a wonderful spring and summer growing sunflowers with your children and joining us as we keep you updated on our progress.
Thank you so much for joining in the fun and for supporting Compton House.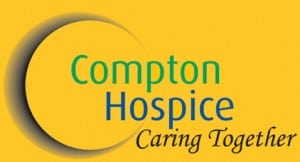 happily shared with Works For Me Wednesday and  ABCand123 and Tot Tuesday