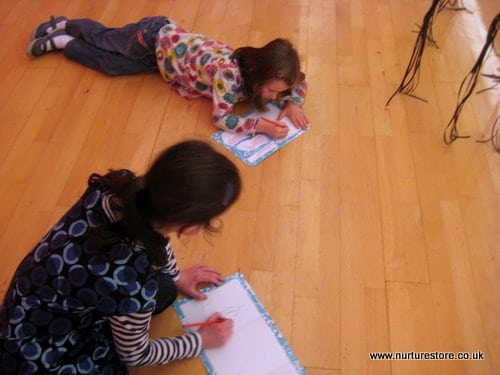 We've been playing at Tate Liverpool this week. We love art galleries that welcome children with sketch pads and encourage them to lie on the floor and draw the sculptures.
A huge thank you to all of you who joined in with the first Kids Co-op idea swap last week. Over 100 ideas were shared over the 16 hosting blogs. This week looks like being even bigger and better as we have new hosts joining us to share your ideas even wider.
Please come and follow The Weekly Kids Co-op Pinterest board where we'll be adding some of our favourite posts.
Join the Kids Co-op
You can join the Kids Co-op in two ways:
:: add a link to your play-based post here and have it shared on all the other blogs who are hosting. Please share a link to this post on your blog, facebook or twitter and invite your readers to join in with the idea swap.
:: become a Kids Co-op host yourself. We would like to grow and grow the link-up as a collaboration of child-focused bloggers. If you'd like to run the Kids Co-op link up along with us and feature it on your blog each week, get in touch and join the gang.



This week's Kid Co-op is being co-hosted by all these wonderful blogs – sharing your play ideas far and wide!