Here are over fifty ideas to help children enjoy learning their ABCs.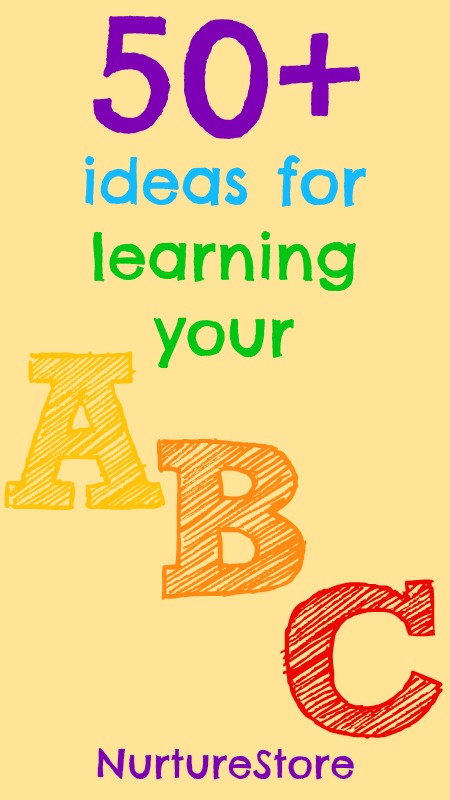 50+ ways to learn your ABCs
Welcome to the Carnival of Letter Play!
This Play Academy link-up is all about Letter Play. Please share an idea for any kind of letter play – a new post or one from your archive. Indoors, outdoors, games, songs, mark making, writing, literacy – what letter play do you enjoy? Help us build a fantastic store of letter play ideas we can use whenever we need a new idea.
1. Please link to your actual post, not your homepage.
2. Go and visit some of the other blogs listed and say hi.
4. Grab an idea and go play!
Thanks for join in!

I Can Teach My Child To Read resources
Download your copy of our practical and wonderful resource I Can Teach My Child To Read. It contains a 10-step program, that will give you the knowledge and confidence to teach your child to read, along with practical tips and fun activities to use together. See more here.