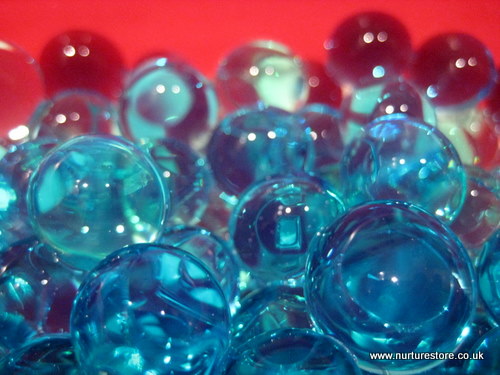 I couldn't resist sharing another water bead photo with you as that's what we've been playing with everyday this week. They're just oh so pretty!
What have you been playing this week? Come and share an idea with us.
This week the Play Academy gets even bigger and better. We're linking up with some other kid-focused blogs to create a Kids Co-op. The linky will take place as normal each Friday but when you add your link here it will also be shown on all the other blogs hosting the link-up. This means there's lots more chance for new readers to discover your blog and share your fun idea. And it also helps us spread the idea that Kids Play is so important.
Join the Kids Co-op
You can join the Kids Co-op in two ways:
:: add a link to your play-based post here and have it shared on all the other blogs who are hosting.
:: become a Kids Co-op host yourself. We would like to grow and grow the link-up as a collaboration of child-focused bloggers. Just as The Parent Watercooler Pinterest board has been so successful (it's got 200,000+ followers!) as a result of having lots of contributors we would like to invite you to join this link-up as a host and share the fun. If you'd like to run the Kids Co-op link up along with us and feature it on your blog each week, get in touch and join the gang.


So, what have you been playing this week? Add your post – and please do include a link to this post from your blog to invite other to come and join in.