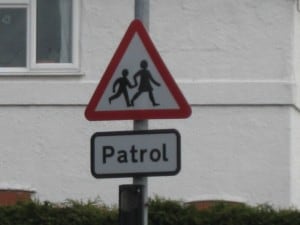 We've been playing I-spy Letters today as we were out and about in the neighbourhood. We were hunting for the lettert 'R', which happens to be the initial of Little's best friend, but of course you can choose whichever letter you like: think about what stage your child is at with letter recognition and play the game accordingly.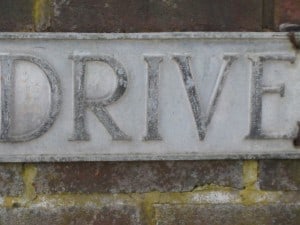 Young children might just be able to spot the first letter of their name. Older children can be set the challenge of spotting each letter in alphabetical order.   If you have more than one child you can even make this a competition to see who can find all the letters of their name first. Aside from helping children to actually recognise letters, this game helps them to sort through an assortment of information to home in on what they're searching for. It shows them that letters have a real purpose, as you can talk about what all the writing is telling passers-by. It's also good for them to see words written all sorts of different fonts and in both upper and lower case.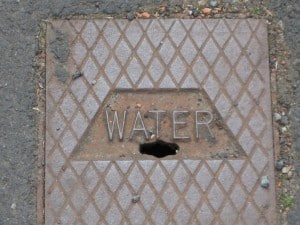 Somedays the school run can be fun, other days it can be a chore, so it's handy to have a few games ready to use if the kids need to be chivvied on a little. What games do you play?
For other 'out and about' ideas you might like: