Here's a free printable leaf coloring sheet and ideas for how to use this autumn printable for some leaf art and activities.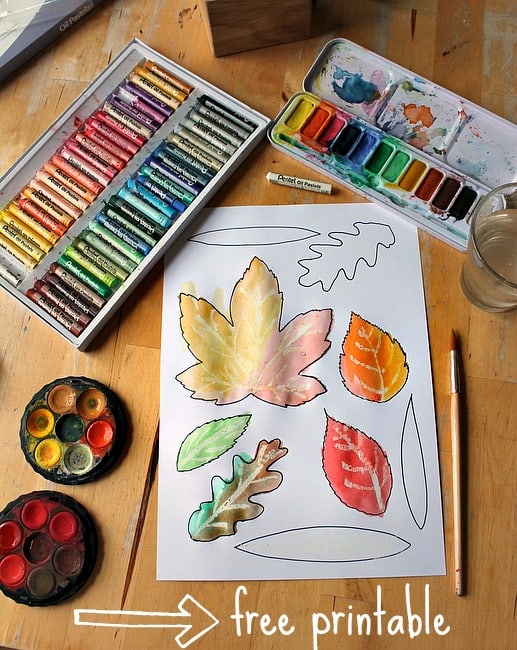 Free printable leaf coloring sheet
Five ways to use these colouring sheets:
1 :: Colour them in! Colouring can be a calming, mindful activity. You could try pencils, pens or oil pastels.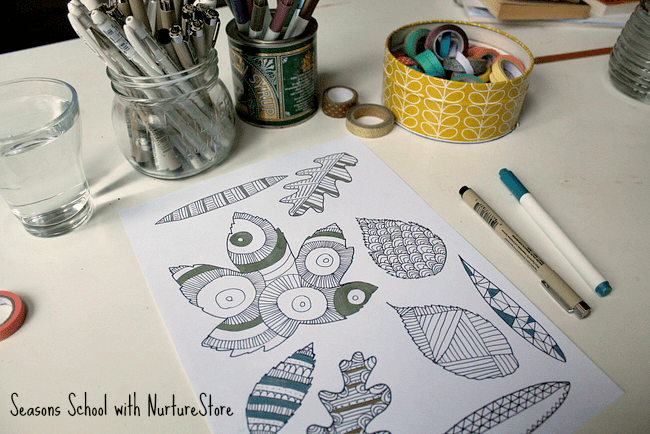 2 :: Zentangle them, filling each leaf with a different geometric pattern. Fine marker pens are better for pattening.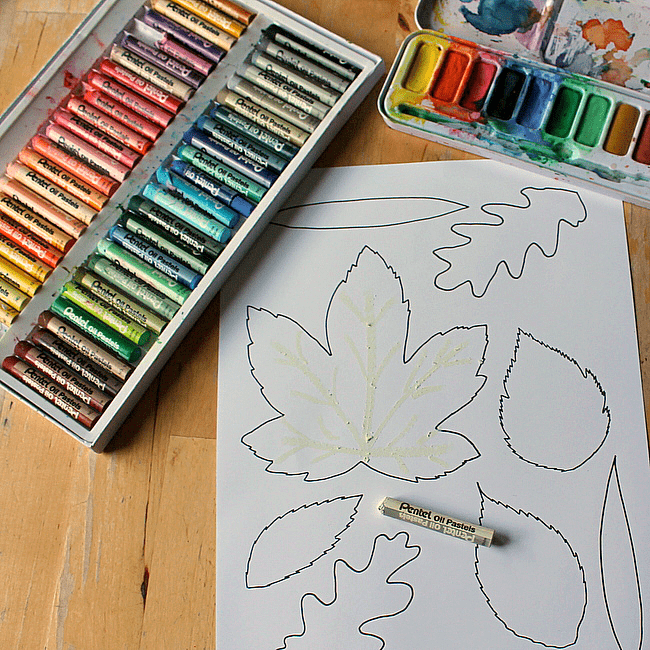 3 :: Watercolour them. First paint each leaf with water, then use watercolour paints in green, red, orange, yellow and brown to add colour on top of the water. This 'wet on wet' technique produces unique, gorgeous colour blends. You could also use a wax crayon or oil pastel to draw veins on each leaf, then paint with watercolours over the top. Notice how the wax/oil resists the paint and how your veins stand out.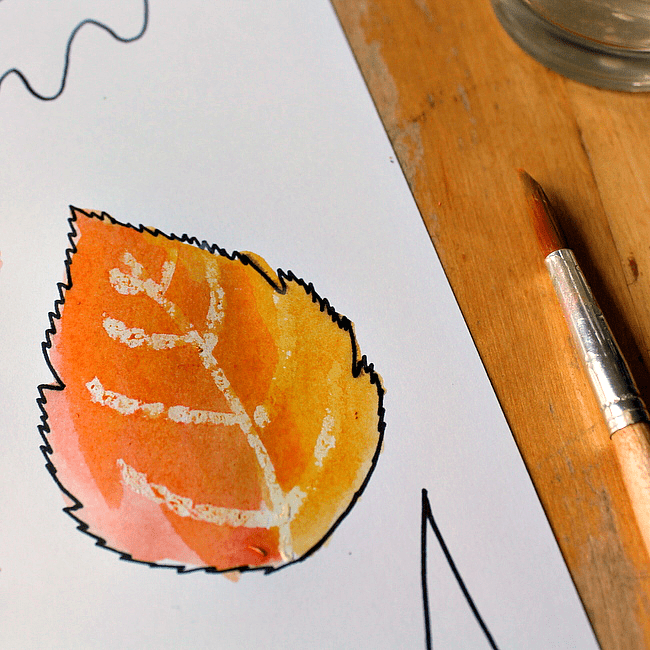 4 :: Scavenger hunt them. Take your printable out on a nature walk in your neighbourhood or nearby park or woods and see if you can find some leaves that match the shapes on the chart. Do you know the name of the tree each leaf comes from? You could look them up in a nature guide book. Are the leaves in your area different? You could make your own leaf sketches.
5 :: Colour match. Bring home some leaves from your nature walk, choosing leaves in a range of autumn shades. Can you colour your leaves so that they match the real leaves you have gathered?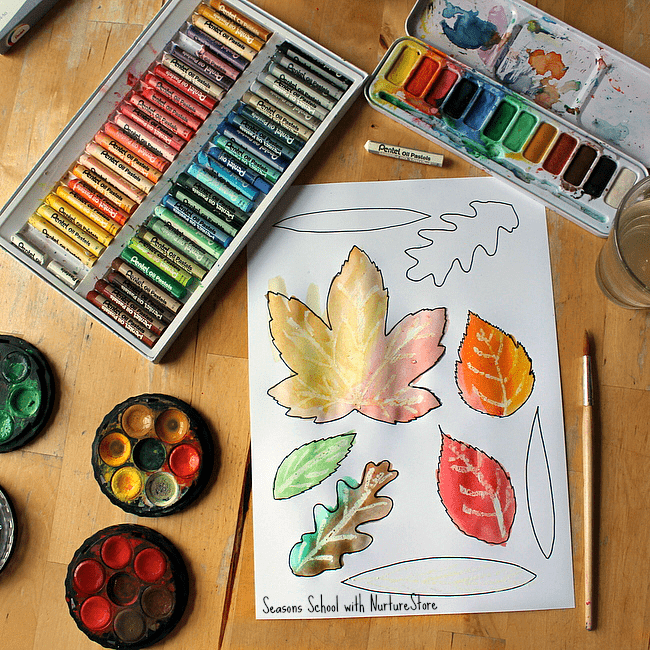 How to print your leaf coloring sheet
The printable is from my Seasons School workshops. It's one of several free printables available to Seasons School members, so pop your email address in the box here and I'll send you instant access to all the freebies.
It's A4 in size so if you are printing it as US Letter size just remember to select 'fit' or 'shrink to fit' from your printer options.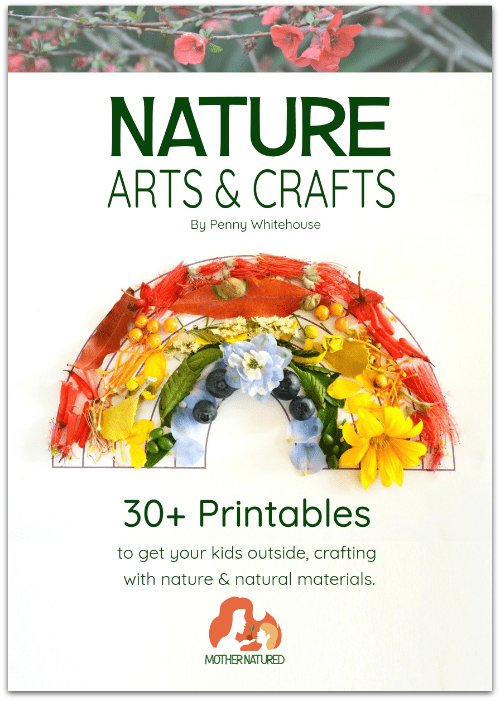 Love nature arts and crafts? Download these printables!
Nature Arts and Crafts brings you over 30 wonderful printables that you can use with your children to make, create, and learn outdoors. It's perfect for nature study, forest school activities and family days outdoors.