Here's a free printable apple taste test sheet and ideas for how to use this apple printable to make a zigzag book for your apple lapbook or nature journal.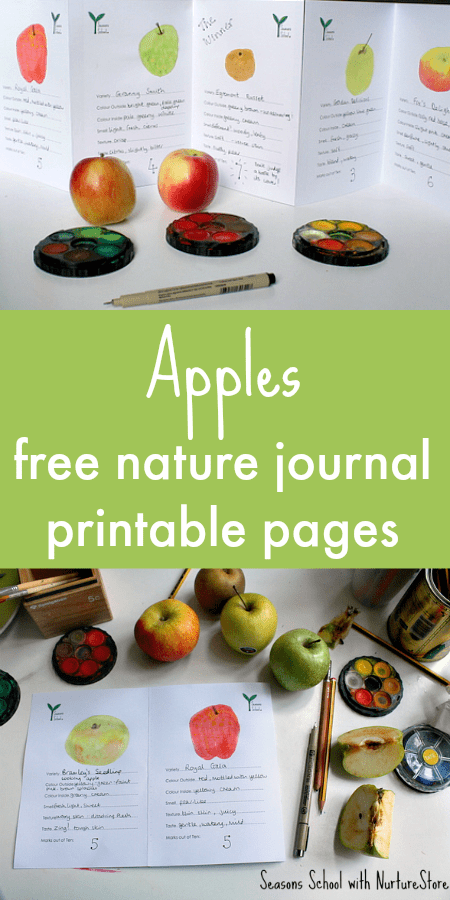 Free printable apple taste test sheet
I wonder which apple tastes the best? Let's explore a taste test and discover which one we like best.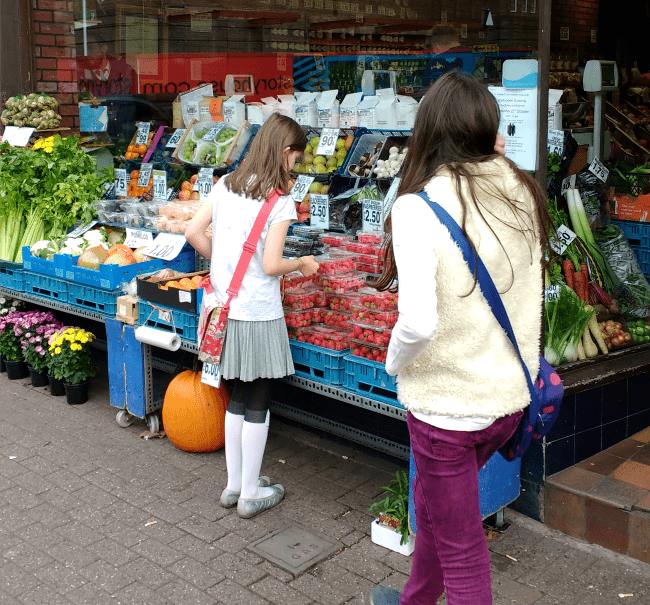 :: Head to the orchard or the store together and pick out a few apple varieties to try.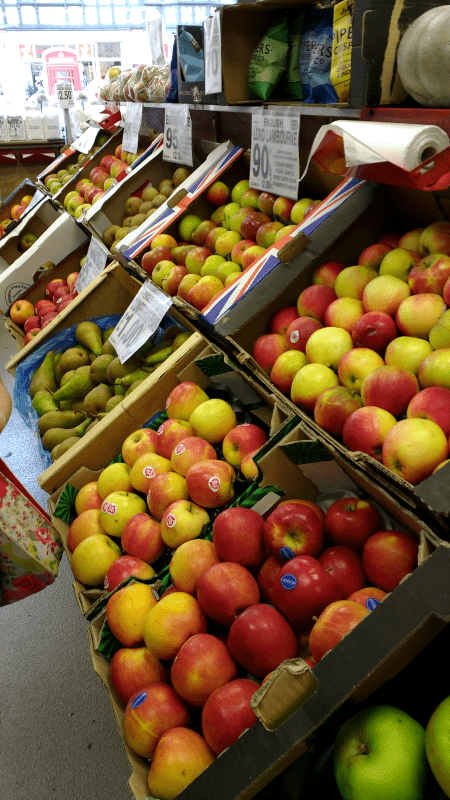 :: Back at home, take a good look at each apple. You might like to use a magnifying glass to get a better view.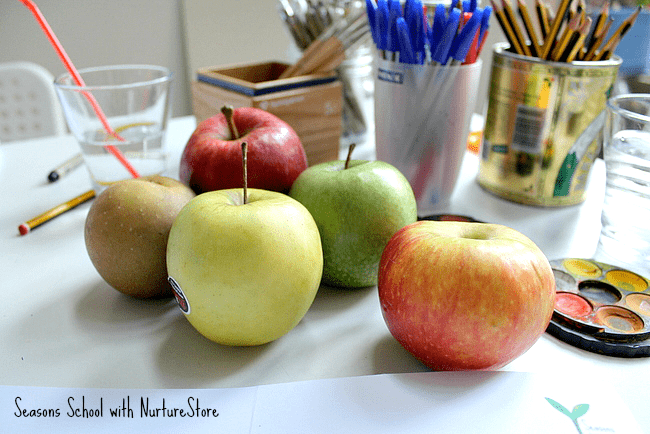 :: What colour are the apples, inside and out?
:: What do they smell like?
:: Do you know the names for all the parts of the apple: skin, stalk, seeds (pips), flesh, core, calyx, stamen, leaf?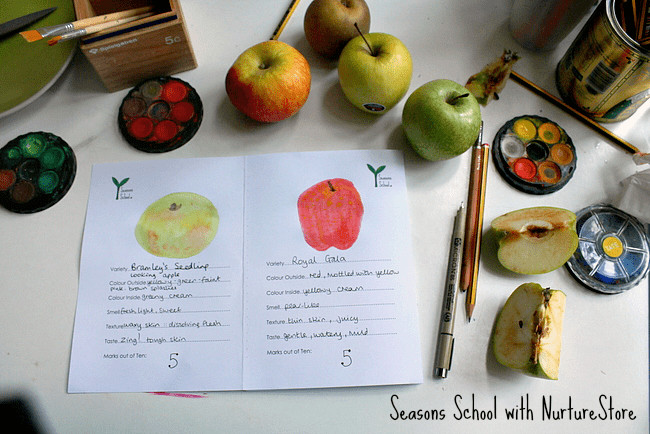 :: Take a taste test. What do they each taste like? Can you describe the texture and the taste?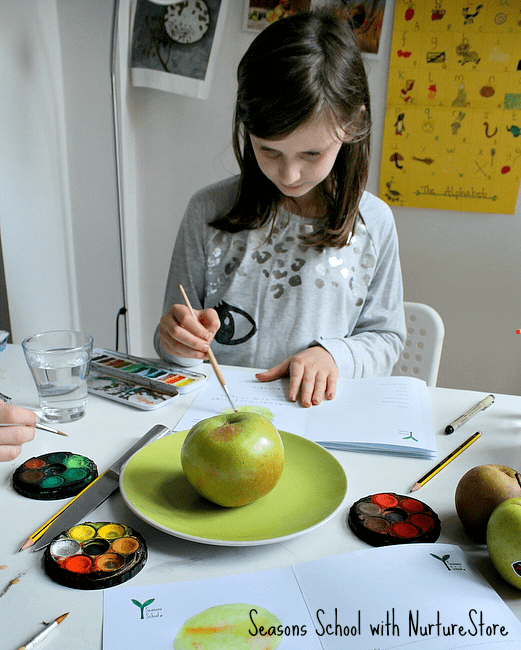 I wonder which apple is your favourite?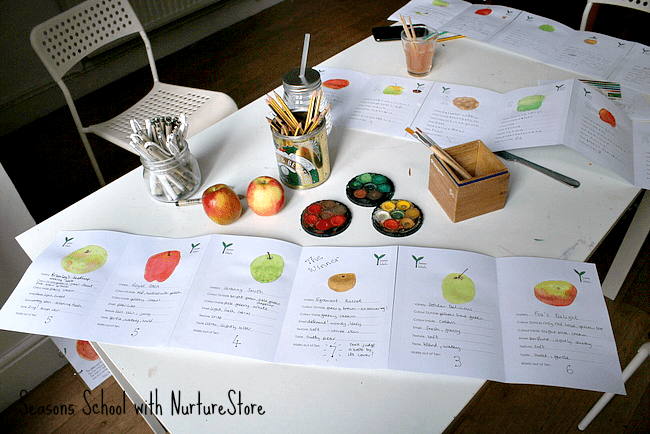 You can use these printable apple taste test sheets to record your results, drawing and colouring your apples, and writing or dictating your notes. You can tape several pages together to form a zigzag book and include it in your nature journal as a pop-out page.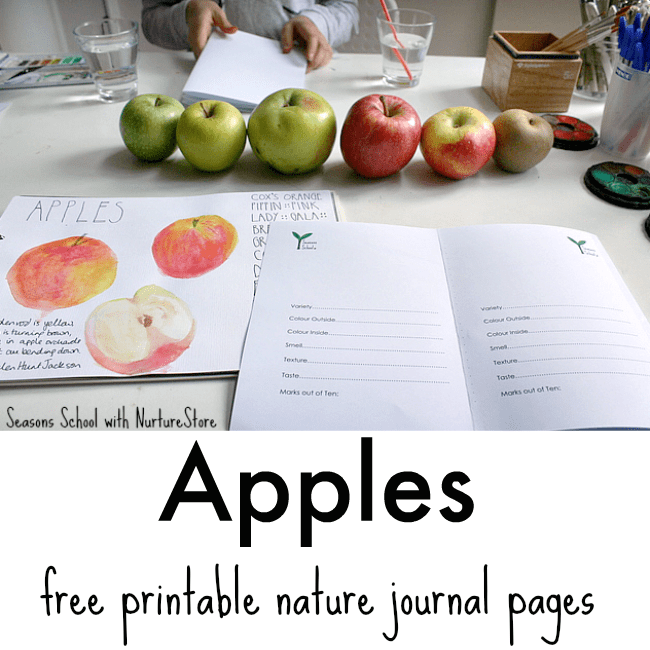 How to print your apple taste test sheet
The printable is from my Seasons School workshops. It's one of several free printables available to Seasons School members, so pop your email address in the box here and I'll send you instant access to all the freebies.
It's A4 in size so if you are printing it as US Letter size just remember to select 'fit' or 'shrink to fit' from your printer options.