Add some creative rhyme and writing to your day with these winter poems and easy poetry prompts for children.

Winter poems for children
Do you read poetry with your children? My girls love it. We have a couple of seasonal anthologies which we dip into through the year.
Here are two winter-themed poems for children to enjoy. The first is a traditional rhyme that has been shared through the generations for hundreds of years. Do you know it?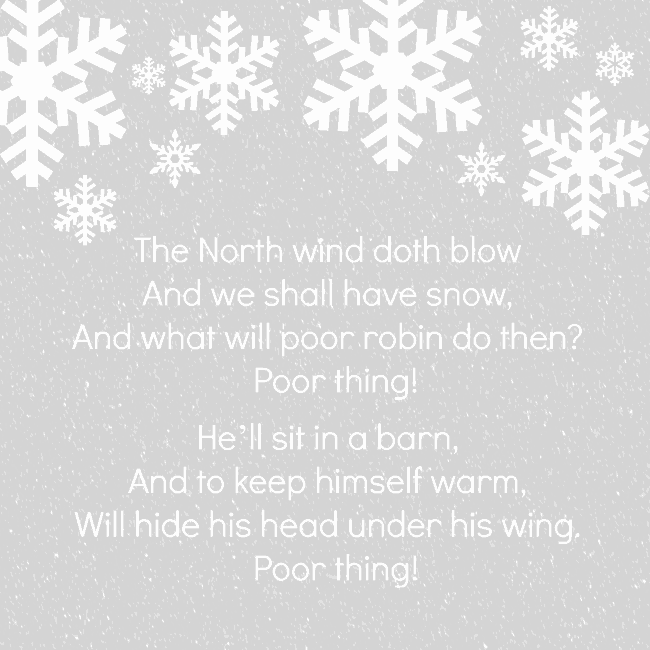 And here's another, written by Helen Bayley Davis.
Easy poetry prompts for children
If you've never tried them before, writing your own poem can seem a little intimidating: trying to capture beautiful words in such a small space.
Here's an idea to 'break the ice', so to speak, and help children start to write poems of their own.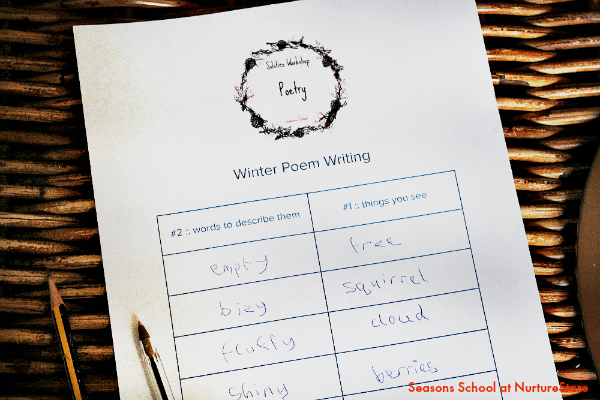 Free poetry writing printable for kids
I have an easy poetry writing prompt printable  from my Seasons School workshops. It's one of several free printables available to Seasons School members. Pop your email address in the box here and I'll send you instant access to the poetry prompt, and all the other freebies.
To use the poetry prompt:
First write a list of nouns in the right-hand column: things you can see, hear, feel, taste and smell in the winter.
Then fill in a list of adjectives in the left-hand column to complement each noun.
Think about all the different things that winter brings and match them with a descriptive word. Your poem doesn't have to rhyme, and your pairing can be personal to your own thoughts about winter. Once you have a collection of lines, read them out loud and see how the pairs sound.
This is a very simple poetry prompt that even very young children can make their own. You could scribe for your child if they need some support, writing down the ideas they speak aloud. This lets them focus on capturing their ideas and beautiful language, rather than getting stuck on spellings.
What wonderful word pairings can you create?