Hands-on, multi-sensory, creative math activities
At NurtureStore, we specialise in learning through hands-on, creative play. Here are over 100 of our favourite creative math activities for kids that offer a fun, multi-sensory approach. The activities are listed by topic and theme to make it easy for you to browse our archive and find ideas that are right for your children.
If you enjoy the ideas, sign up for our weekly Play Planner and each weekend I'll send you seven play-based learning ideas that you can use with your children that week to make learning effective and fun.
Add your email address and I'll send you our Play Planner
Enter your email address:
Delivered by FeedBurner
Adding and Subtracting
Rainbow themed math activities
Counting and Ordering Numbers
Rainbow themed math activities
Counting Ladybirds Number Line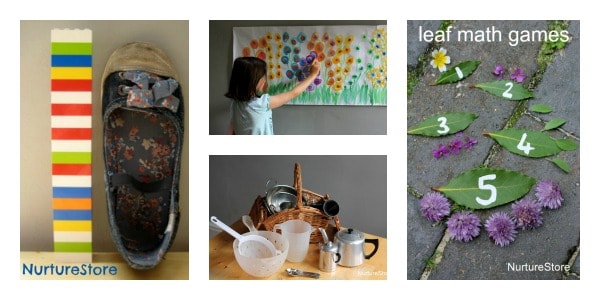 Fractions
Symmetry
Matching and Sorting and Odd/Even
Rainbow themed math activities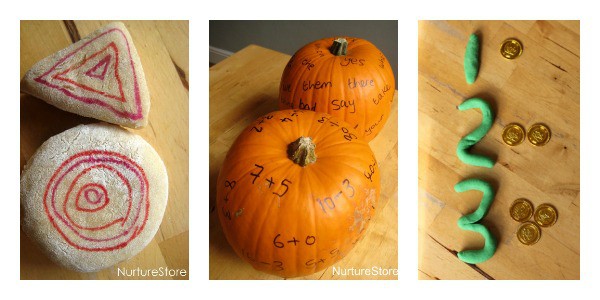 Repeating Patterns
Shapes
Size and Volume and Weight
Times Tables
Rainbow themed math activities
Measuring
Graphs
Every Day Math
Outdoor Math
Counting Ladybirds Number Line
Sunflower Height Chart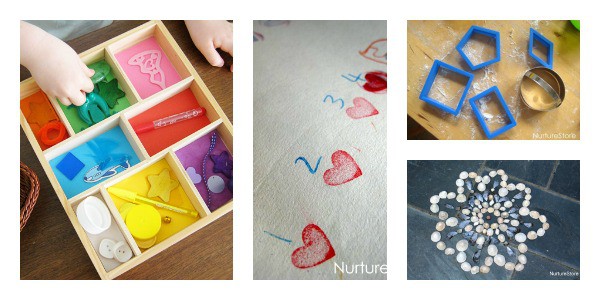 Spring and Easter Math
Rainbow themed math activities
Counting Ladybirds Number Line
Summer Math
Counting Ladybirds Number Line
Autumn Math
Halloween Math
Christmas Math
Valentine Math