Are you planning any Earth Day activities on April 22nd? Celebrated around the world, Earth Day is a great time to pause and reflect the impact you, your kids and your family have on the earth.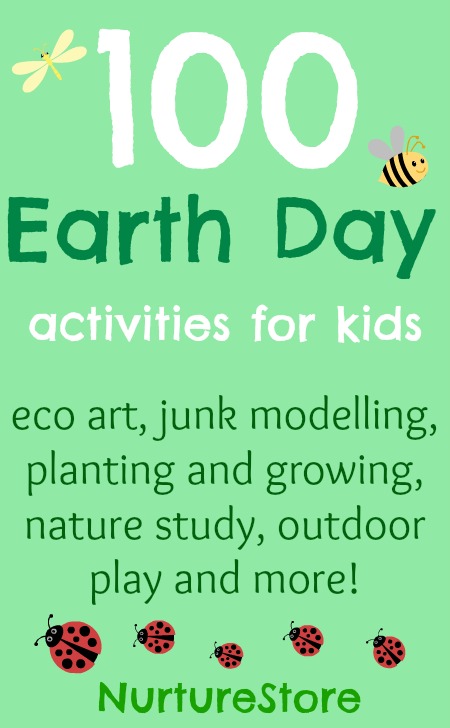 Last year we carried out an eco-audit of our play, looking at simple but effective ways we could align our activities with the ideas of reducing, re-using and recycling.
We're joining in with the Earth Day Celebrations hosted by Mommy Labs and Greening Sam and Avery to bring you a blog hop bursting with ideas you can use to celebrate Earth Day with your kids. Have a browse around the blog hop at the end of this post to find ideas for art, crafts, games, activities and positive action your family can take to go a little greener this month. First though, here's what the NurtureStore girls came up with as an Earth Day play idea: we grew an indoor meadow!
Earth Day activities: grow a meadow indoors! [Read more…]