Fill your winter with colour!
I'll guide you through four weeks of beautiful and fun art projects that you can enjoy with your children. At home or at school, these process art projects will give you an interesting framework of activities that you can weave into your weeks, so your children are engaged, creating and enjoying themselves all through art. See more details of Art Spark here.
---
Today's topic in our Simple Play :: complex learning series focuses on playing with chalk. Read on for my favourite ways to use chalk, with ideas for art, games, math, literacy, action games and puppets.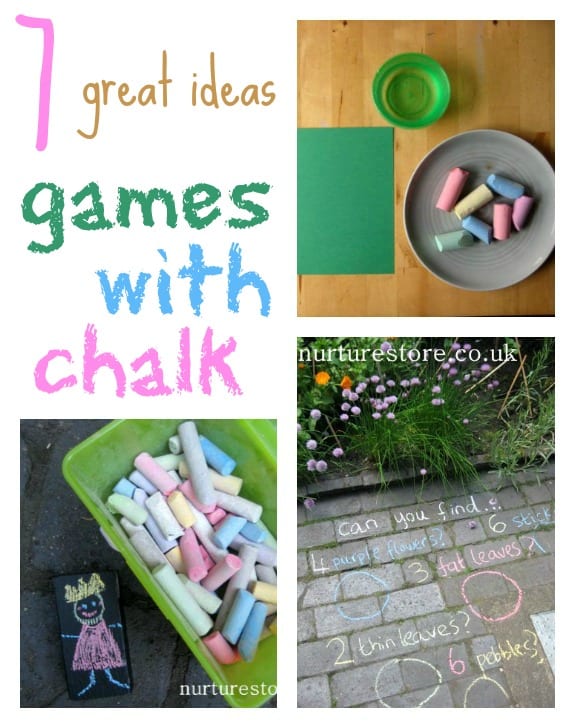 Seven kids games with chalk [Read more…]