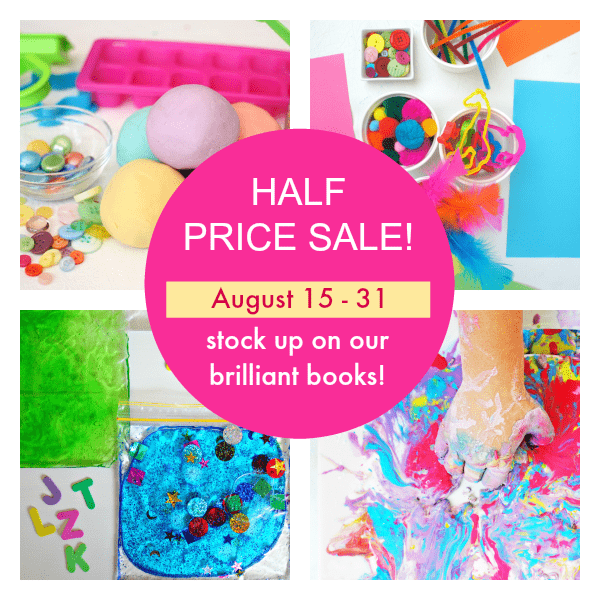 Hooray for the Half Price August Sale!
A super sale as we start the new school year! From August 15 – 31 you can get some of our most popular ebooks for half price.
You can mix and match to get the sale bundle YOU like best. All the ebooks are available individually – or get them ALL, for the maximum savings. Head this way to get all the discount codes and pick your favourites. 

Hands-on, multi-sensory, creative math activities
At NurtureStore, we specialise in learning through hands-on, creative play. Here are over 100 of our favourite creative math activities for kids that offer a fun, multi-sensory approach. The activities are listed by topic and theme to make it easy for you to browse our archive and find ideas that are right for your children. [Read more…]