I'm teaming up with Christie, Kate, Ana, Kristina and Meri to bring you a wonderful Christmas sensory play series.
Each week we'll have a range of activities to explore the season through our senses.
This week we're using our sense of sight and I have a gorgeous Christmas tree craft that invites children to use their eyes to make a festive art display – or a Christmas tree matching game. Use the links at the end of this article to see all the other ideas so you can set up a sensory play experience for your children too.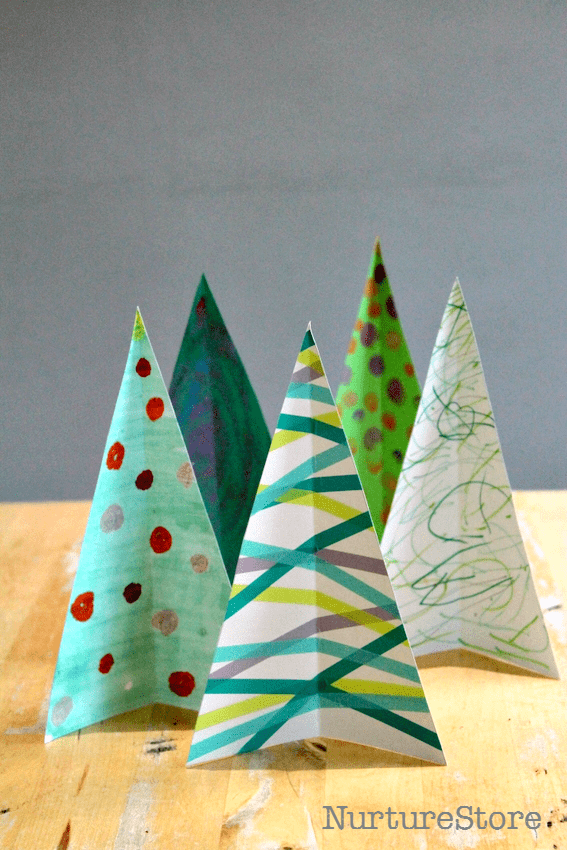 Christmas sensory play :: Christmas tree craft and matching game