These Art Spark resources will give you everything you need to start a joyful art practice with your children. There are two new ebooks and an online art course for your family or class. Use them and you'll be bursting with enthusiasm and ideas that will help you make art happen.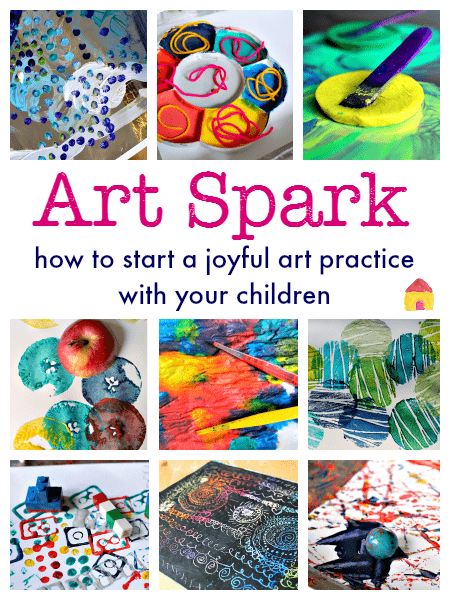 Join me for color, community, and creativity!
I'll guide you through the practicalities of setting up an art space, finding inspiration, and supporting children of different ages. We'll try out interesting art techniques and dive deeper into arts education across the curriculum and by exploring famous artists.
You'll develop your skills in nurturing your children's creativity, using growth mindset techniques and visual thinking strategies. And together we'll fill those dark and gloomy months of January and February with color, community, and creativity. [Read more…]