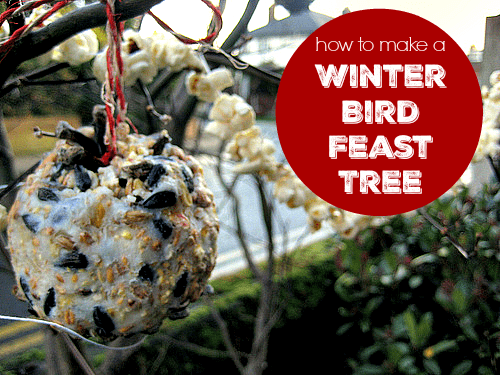 Today it's NurtureStore's turn to share an idea in the Creative Christmas Countdown hosted by Creative with Kids. A big festive hello to those of you visiting from the interactive Advent calendar and welcome to NurtureStore. While you're here you might like to take at look at some of our other creative, crafty Christmas activities or sign up for our weekly Play Planner.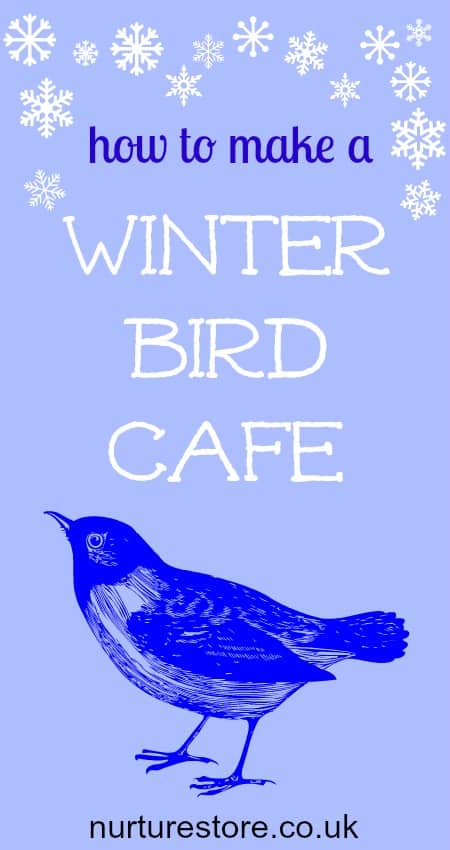 For today's Creative Chistmas activity I'm sharing an idea to make a Christmas Tree for the feathered friends in your garden. Christmas is a time of year when we can really encourage children to think of others and give gifts to those they love. How about spending some time with your kids, giving thanks for the natural world and helping them put together a Christmas feast for the birds?
Here are four easy ideas you can use to make a bird feeder – and if you make them all, you can hang them together on a tree outside to make an Christmas tree that gives your feathered friends a festive feast.
How to make a bird feeeder: popcorn chain [Read more…]